Fibre Optic Broadband deals
Search for cheap fibre optic broadband deals in your area by entering your postcode. Find & compare the cheapest fibre optic broadband deals available. Costs shown include phone line rental & any upfront costs for total clarity.
Start here…
BBC recognised comparison site
Free, independent service
Trusted, impartial & updated daily
Costs include line rental for total clarity
Recognised by the BBC
We're a BBC Radio 2 Website Of The Day on the Steve Wright show.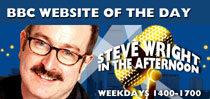 Sponsored Fibre Optic Broadband deals
Provider
Package Details
Speed (up to)
Download Limit
Contract Period
Costs
More Info


Speed (up to): 38Mb,
Download limit: Unlimited,
£26.50 per month,
1st year cost £318.00,
Contract period: 18 months
TalkTalk Faster Fibre Broadband
Price Stays The Same For The Length Of The 18 Month Contract
Costs Shown Include TalkTalk Phone Line Rental
Add Flexible Landline Call Plans
No Fibre Setup Fee - Hurry! Ends Soon
38Mb
Unlimited
18 months
Monthly cost £26.50 1st year cost: £318.00

Visit TalkTalk Fibre



Speed (up to): 52Mb,
Download limit: Unlimited,
£31.99 per month,
1st year cost £393.87,
Contract period: 12 months
Totally Unlimited BT Infinity 1 Fibre Broadband + Weekend Calls To UK Landlines
Cost Includes BT Phone Line Rental
Add BT TV & Get The BT Sport Pack
BT Sport Pack Includes All UEFA Champions League & Europa Matches, Plus 42 Premier League Matches
FREE Activation Worth £50 - Hurry! Ends 19th October
52Mb
Unlimited
12 months
Monthly cost £31.99 1st year cost: £393.87

Visit BT Infinity
Search results for Fibre Optic Broadband deals
Provider
Package Details
Speed (up to)
Download Limit
Contract Period
Costs
More Info


Speed (up to): 38Mb,
Download limit: Unlimited,
£24.99 per month,
1st year cost £299.88,
Contract period: 12 months
Plusnet Unlimited Fibre Broadband
Cost Includes Plusnet Phone Line Rental
No Activation Fee - Hurry! Ends 17th October
38Mb
Unlimited
12 months
Monthly cost £24.99 1st year cost: £299.88

Visit PlusNet Fibre



Speed (up to): 38Mb,
Download limit: Unlimited,
£25.00 per month,
1st year cost £349.00,
Contract period: 18 months
Vodafone Unlimited Fibre 38 Broadband
£0 Vodafone Phone Line Rental & £0 One-Off Fees
6 Months FREE F-Secure Anti-Virus Protection For Up To 5 Devices
Switch To Vodafone & Receive £100 Credit To Cover Any Early Cancellation Charges From Your Existing Provider
38Mb
Unlimited
18 months
Monthly cost £25.00 1st year cost: £349.00

Visit Vodafone Fibre



Speed (up to): 38Mb,
Download limit: Unlimited,
£26.00 per month,
1st year cost £344.00,
Contract period: 18 months
Totally Unlimited EE Fibre Broadband + Weekend Phone Calls To UK Landlines
Cost Includes EE Phone Line Rental
FREE Norton Security Premium Worth £69.99
Add Anytime Calls For £6.50 A Month
38Mb
Unlimited
18 months
Monthly cost £26.00 1st year cost: £344.00

Visit EE Fibre



Speed (up to): 38Mb,
Download limit: Unlimited,
£26.50 per month,
1st year cost £318.00,
Contract period: 18 months
TalkTalk Faster Fibre Broadband
Price Stays The Same For The Length Of The 18 Month Contract
Costs Shown Include TalkTalk Phone Line Rental
Add Flexible Landline Call Plans
No Fibre Setup Fee - Hurry! Ends Soon
38Mb
Unlimited
18 months
Monthly cost £26.50 1st year cost: £318.00

Visit TalkTalk Fibre



Speed (up to): 38Mb,
Download limit: Unlimited,
£26.50 per month,
1st year cost £343.00,
Contract period: 18 months
TalkTalk Faster Fibre Broadband + TalkTalk TV With TalkTalk TV Box, 75+ Freeview Channels With Pause & Rewind Live TV, 30 Day Catch-Up TV, The Best On-Demand Players Like The BBCiPlayer + Optional TalkTalk Boosts & TalkTalk Box Office
Costs Shown Include TalkTalk Phone Line Rental
Broadband Price Stays The Same During The Life Of The Contract
Add & Remove Channels Like Sky Sports & Sky Cinema On A Flexible 1 Month Contract
Add & Remove Landline Call Plans On A Flexible 1 Month Contract
No Fibre Setup Fee - Hurry! Ends Soon
38Mb
Unlimited
18 months
Monthly cost £26.50 1st year cost: £343.00

Visit TalkTalk Fibre



Speed (up to): 50Mb,
Download limit: Unlimited,
£27.00 per month,
1st year cost £344.00,
Contract period: 12 months
Virgin VIVID 50 Fibre Broadband
Fastest Ever WiFi Hub
No Installation Charge With QuickStart Self Install
No Virgin Media Phone Line Rental Required
50Mb
Unlimited
12 months
Monthly cost £27.00 1st year cost: £344.00

Visit Virgin Media



Speed (up to): 38Mb,
Download limit: Unlimited,
£28.00 per month,
1st year cost £366.00,
Contract period: 18 months
Post Office Unlimited Fibre Broadband + Weekend Calls To UK Landlines
Cost Is Fixed For Contract Length & Includes Post Office Phone Line Rental
FREE Wi-Fi Router & Post Office SafeGuard Online Protection
38Mb
Unlimited
18 months
Monthly cost £28.00 1st year cost: £366.00

Visit Post Office Fibre



Speed (up to): 38Mb,
Download limit: 25GB,
£28.99 per month,
1st year cost £407.83,
Contract period: 18 months
Sky Fibre Broadband + Sky Talk Pay As You Go Calls To UK Landlines & Mobiles
Cost Includes Sky Phone Line Rental & Sky Talk Shield To Freeze Out The Cold Calls
For New Customers Joining Without Sky TV
38Mb
25GB
18 months
Monthly cost £28.99 1st year cost: £407.83

Visit Sky Fibre



Speed (up to): 38Mb,
Download limit: Unlimited,
£28.99 per month,
1st year cost £347.88,
Contract period: 12 months
Plusnet Unlimited Fibre Broadband + Evening & Weekend Calls To UK Landlines & UK Mobiles
Cost Includes Plusnet Phone Line Rental
No Activation Fee - Hurry! Ends 17th October
38Mb
Unlimited
12 months
Monthly cost £28.99 1st year cost: £347.88

Visit PlusNet Fibre



Speed (up to): 50Mb,
Download limit: Unlimited,
£29.00 per month,
1st year cost £368.00,
Contract period: 12 months
Virgin VIVID 50 Fibre Broadband + Weekend Calls To UK Landlines & Virgin Mobiles
Cost Includes Virgin Media Phone Line Rental
Enjoy 1 Years Welcome DISCOUNT + No Installation Charge With QuickStart Self Install
50Mb
Unlimited
12 months
Monthly cost £29.00 1st year cost: £368.00

Visit Virgin Media



Speed (up to): 76Mb,
Download limit: Unlimited,
£29.99 per month,
1st year cost £359.88,
Contract period: 12 months
Plusnet Unlimited Fibre Extra Broadband
Cost Includes Plusnet Phone Line Rental
No Activation Fee - Hurry! Ends 17th October
76Mb
Unlimited
12 months
Monthly cost £29.99 1st year cost: £359.88

Visit PlusNet Fibre



Speed (up to): 38Mb,
Download limit: Unlimited,
£30.00 per month,
1st year cost £360.00,
Contract period: 12 months
John Lewis Fibre Broadband + Evening & Weekend Phone Calls To UK Landlines
Costs Include John Lewis Phone Line Rental
24/7 Freephone UK Customer Support
38Mb
Unlimited
12 months
Monthly cost £30.00 1st year cost: £360.00

Visit John Lewis Fibre



Speed (up to): 76Mb,
Download limit: Unlimited,
£30.00 per month,
1st year cost £409.00,
Contract period: 18 months
Vodafone Unlimited Fibre 76 Broadband
£0 Vodafone Phone Line Rental & £0 One-Off Fees
6 Months FREE F-Secure Anti-Virus Protection For Up To 5 Devices
Switch To Vodafone & Receive £100 Credit To Cover Any Early Cancellation Charges From Your Existing Provider
76Mb
Unlimited
18 months
Monthly cost £30.00 1st year cost: £409.00

Visit Vodafone Fibre



Speed (up to): 38Mb,
Download limit: Unlimited,
£31.50 per month,
1st year cost £403.00,
Contract period: 18 months
TalkTalk Faster Fibre Broadband + TalkTalk TV Plus With TalkTalk TV Box, 75+ Freeview Channels With Pause, Rewind & Record Live TV (180 Hours), 30 Entertainment Channels Incl. Sky 1, 30 Day Catch-Up TV, The Best On-Demand Players Like The BBCiPlayer + Optional TalkTalk Boosts & TalkTalk Box Office
Costs Shown Include TalkTalk Phone Line Rental
Broadband Price Stays The Same During The Life Of The Contract
Add & Remove Channels Like Sky Sports & Sky Cinema On A Flexible 1 Month Contract
Add & Remove Landline Call Plans On A Flexible 1 Month Contract
No Fibre Setup Fee - Hurry! Ends Soon
38Mb
Unlimited
18 months
Monthly cost £31.50 1st year cost: £403.00

Visit TalkTalk Fibre



Speed (up to): 76Mb,
Download limit: Unlimited,
£31.50 per month,
1st year cost £378.00,
Contract period: 18 months
TalkTalk Faster Fibre Large Broadband
Price Stays The Same For The Length Of The 18 Month Contract
Costs Shown Include TalkTalk Phone Line Rental
Add Flexible Landline Call Plans
No Fibre Setup Fee - Hurry! Ends Soon
76Mb
Unlimited
18 months
Monthly cost £31.50 1st year cost: £378.00

Visit TalkTalk Fibre



Speed (up to): 52Mb,
Download limit: Unlimited,
£31.99 per month,
1st year cost £393.87,
Contract period: 12 months
Totally Unlimited BT Infinity 1 Fibre Broadband + Weekend Calls To UK Landlines
Cost Includes BT Phone Line Rental
Add BT TV & Get The BT Sport Pack
BT Sport Pack Includes All UEFA Champions League & Europa Matches, Plus 42 Premier League Matches
FREE Activation Worth £50 - Hurry! Ends 19th October
52Mb
Unlimited
12 months
Monthly cost £31.99 1st year cost: £393.87

Visit BT Infinity



Speed (up to): 100Mb,
Download limit: Unlimited,
£32.00 per month,
1st year cost £384.00,
Contract period: 12 months
Virgin VIVID 100 Fibre Broadband
Fastest Ever WiFi Hub
No Installation Charge With QuickStart Self Install
No Virgin Media Phone Line Rental Required
100Mb
Unlimited
12 months
Monthly cost £32.00 1st year cost: £384.00

Visit Virgin Media



Speed (up to): 76Mb,
Download limit: Unlimited,
£32.00 per month,
1st year cost £414.00,
Contract period: 18 months
Post Office Unlimited Fibre Broadband Plus + Weekend Calls To UK Landlines
Cost Is Fixed For Contract Length & Includes Post Office Phone Line Rental
FREE Wi-Fi Router & Post Office SafeGuard Online Protection
76Mb
Unlimited
18 months
Monthly cost £32.00 1st year cost: £414.00

Visit Post Office Fibre



Speed (up to): 76Mb,
Download limit: Unlimited,
£32.50 per month,
1st year cost £422.00,
Contract period: 18 months
Totally Unlimited EE Fibre Broadband Plus + Weekend Phone Calls To UK Landlines
Cost Includes EE Phone Line Rental
FREE Norton Security Premium Worth £69.99
Add Anytime Calls For £6.50 A Month
76Mb
Unlimited
18 months
Monthly cost £32.50 1st year cost: £422.00

Visit EE Fibre



Speed (up to): 38Mb,
Download limit: Unlimited,
£32.50 per month,
1st year cost £422.00,
Contract period: 18 months
Totally Unlimited EE Fibre Broadband + Anytime Phone Calls To UK Landlines, Mobiles (1,500 mins p/m) + Landline Numbers In 40 Countries
Cost Includes EE Phone Line Rental
FREE Norton Security Premium Worth £69.99
38Mb
Unlimited
18 months
Monthly cost £32.50 1st year cost: £422.00

Visit EE Fibre



Speed (up to): 38Mb,
Download limit: Unlimited,
£32.99 per month,
1st year cost £395.88,
Contract period: 12 months
Plusnet Unlimited Fibre Broadband + Anytime Calls To UK Landlines & UK Mobiles
Cost Includes Plusnet Phone Line Rental
No Activation Fee - Hurry! Ends 17th October
38Mb
Unlimited
12 months
Monthly cost £32.99 1st year cost: £395.88

Visit PlusNet Fibre



Speed (up to): 76Mb,
Download limit: Unlimited,
£33.99 per month,
1st year cost £407.88,
Contract period: 12 months
Plusnet Unlimited Fibre Extra Broadband + Evening & Weekend Calls To UK Landlines & UK Mobiles
Cost Includes Plusnet Phone Line Rental
No Activation Fee - Hurry! Ends 17th October
76Mb
Unlimited
12 months
Monthly cost £33.99 1st year cost: £407.88

Visit PlusNet Fibre



Speed (up to): 100Mb,
Download limit: Unlimited,
£34.00 per month,
1st year cost £428.00,
Contract period: 12 months
Virgin VIVID 100 Fibre Broadband + Weekend Calls To UK Landlines & Virgin Mobiles
Cost Includes Virgin Media Phone Line Rental
Enjoy 1 Years Welcome DISCOUNT + No Installation Charge With QuickStart Self Install
100Mb
Unlimited
12 months
Monthly cost £34.00 1st year cost: £428.00

Visit Virgin Media



Speed (up to): 38Mb,
Download limit: Unlimited,
£34.00 per month,
1st year cost £440.00,
Contract period: 18 months
Totally Unlimited EE Fibre Broadband + Weekend Phone Calls To UK Landlines + EE TV (Over 70 Freeview channels (11 in HD), Pause, Rewind & Catch-Up TV With The 1TB EE Box, On Demand TV With The BBCi Player & More + Add Pay TV Content Like Sky Sports, Sky Cinema & NOW TV)
Cost Includes EE Phone Line Rental
Add Anytime Calls For An Extra £6.50p/m
38Mb
Unlimited
18 months
Monthly cost £34.00 1st year cost: £440.00

Visit EE Fibre



Speed (up to): 100Mb,
Download limit: Unlimited,
£35.00 per month,
1st year cost £440.00,
Contract period: 12 months
Virgin Media Player Bundle - Virgin VIVID 100 Fibre Broadband + Weekend Calls To UK Landlines + 70 Digital TV Channels + 10 HD Channels + 7 Day Catch-Up TV + TV, Movies & Music On Demand
Cost Includes Virgin Media Phone Line Rental
Enjoy 1 Years Welcome DISCOUNT
No Installation Charge With QuickStart Self Install
100Mb
Unlimited
12 months
Monthly cost £35.00 1st year cost: £440.00

Visit Virgin Media



Speed (up to): 76Mb,
Download limit: Unlimited,
£35.00 per month,
1st year cost £420.00,
Contract period: 12 months
John Lewis Fibre Extra Broadband + Evening & Weekend Phone Calls To UK Landlines
Costs Include John Lewis Phone Line Rental
24/7 Freephone UK Customer Support
76Mb
Unlimited
12 months
Monthly cost £35.00 1st year cost: £420.00

Visit John Lewis Fibre



Speed (up to): 52Mb,
Download limit: Unlimited,
£35.49 per month,
1st year cost £460.87,
Contract period: 12 months
Unlimited BT Infinity 1 Fibre Broadband + Weekend Calls To UK Landlines + TV Starter Pack With YouView Box, Over 80 Freeview Channels (12 In HD) With Pause & Rewind Live TV, 7 Day Catch-Up TV With Scrollback EPG + Bolt-On Packs Like BT Music, Kids & Netflix
Cost Includes BT Phone Line Rental
Includes The BT Sport Pack On BT TV Showing All UEFA Champions League & Europa League Matches LIVE, Plus 42 Premier League Matches LIVE
Reduced Price Activation Fee - Hurry! Ends 19th October
52Mb
Unlimited
12 months
Monthly cost £35.49 1st year cost: £460.87

Visit BT Infinity



Speed (up to): 200Mb,
Download limit: Unlimited,
£37.00 per month,
1st year cost £464.00,
Contract period: 12 months
Virgin VIVID 200 Fibre Broadband
Fastest Ever WiFi Hub
No Installation Charge With QuickStart Self Install
No Virgin Media Phone Line Rental Required
200Mb
Unlimited
12 months
Monthly cost £37.00 1st year cost: £464.00

Visit Virgin Media



Speed (up to): 76Mb,
Download limit: Unlimited,
£37.99 per month,
1st year cost £455.88,
Contract period: 12 months
Plusnet Unlimited Fibre Extra Broadband + Anytime Calls To UK Landlines & UK Mobiles
Cost Includes Plusnet Phone Line Rental
No Activation Fee - Hurry! Ends 17th October
76Mb
Unlimited
12 months
Monthly cost £37.99 1st year cost: £455.88

Visit PlusNet Fibre



Speed (up to): 38Mb,
Download limit: Unlimited,
£38.99 per month,
1st year cost £527.83,
Contract period: 18 months
Totally Unlimited Sky Fibre Broadband + Sky Talk Pay As You Go Calls To UK Landlines & Mobiles
Cost Includes Sky Phone Line Rental & Sky Talk Shield To Freeze Out The Cold Calls
For New Customers Joining Without Sky TV
38Mb
Unlimited
18 months
Monthly cost £38.99 1st year cost: £527.83

Visit Sky Fibre



Speed (up to): 200Mb,
Download limit: Unlimited,
£39.00 per month,
1st year cost £488.00,
Contract period: 12 months
Virgin VIVID 200 Fibre Broadband + Weekend Calls To UK Landlines & Virgin Mobiles
Cost Includes Virgin Media Phone Line Rental
Enjoy 1 Years Welcome DISCOUNT + No Installation Charge With QuickStart Self Install
200Mb
Unlimited
12 months
Monthly cost £39.00 1st year cost: £488.00

Visit Virgin Media



Speed (up to): 52Mb,
Download limit: Unlimited,
£39.99 per month,
1st year cost £499.87,
Contract period: 12 months
Totally Unlimited BT Infinity 1 Fibre Broadband + Weekend Calls To UK Landlines + TV Entertainment With YouView+ Box, Over 80 Freeview Channels (12 In HD) With Record, Pause & Rewind Live TV, 29 Premium Channels Incl. Discovery, Comedy Central & MTV, 7 Day Catch-Up TV With Scrollback EPG + Bolt-On Packs Like HD Extra, BT Music, Kids, Netflix, Sky Cinema & Sky Sports Main Event
Cost Includes BT Phone Line Rental
Pay An Extra £3.50p/m For The BT Sport Pack On BT TV Showing All The UEFA Champions League & Europa League Matches LIVE, Plus 42 Premier League Matches LIVE
Reduced Price Activation Fee - Hurry! Ends 19th October
52Mb
Unlimited
12 months
Monthly cost £39.99 1st year cost: £499.87

Visit BT Infinity



Speed (up to): 76Mb,
Download limit: Unlimited,
£40.50 per month,
1st year cost £518.00,
Contract period: 18 months
Totally Unlimited EE Fibre Plus Broadband + Weekend Phone Calls To UK Landlines + EE TV (Over 70 Freeview channels (11 in HD), Pause, Rewind & Catch-Up TV With The 1TB EE Box, On Demand TV With The BBCi Player & More + Add Pay TV Content Like Sky Sports, Sky Cinema & NOW TV)
Cost Includes EE Phone Line Rental
Add Anytime Calls For An Extra £6.50p/m
76Mb
Unlimited
18 months
Monthly cost £40.50 1st year cost: £518.00

Visit EE Fibre



Speed (up to): 300Mb,
Download limit: Unlimited,
£42.00 per month,
1st year cost £524.00,
Contract period: 12 months
Virgin VIVID 300 Fibre Broadband
Fastest Ever WiFi Hub
No Installation Charge With QuickStart Self Install
No Virgin Media Phone Line Rental Required
300Mb
Unlimited
12 months
Monthly cost £42.00 1st year cost: £524.00

Visit Virgin Media



Speed (up to): 76Mb,
Download limit: Unlimited,
£43.99 per month,
1st year cost £587.83,
Contract period: 18 months
Sky Fibre Max Broadband + Sky Talk Pay As You Go Calls To UK Landlines & Mobiles
Cost Includes Sky Phone Line Rental & Sky Talk Shield To Freeze Out The Cold Calls
For New Customers Joining Without Sky TV
76Mb
Unlimited
18 months
Monthly cost £43.99 1st year cost: £587.83

Visit Sky Fibre



Speed (up to): 300Mb,
Download limit: Unlimited,
£44.00 per month,
1st year cost £548.00,
Contract period: 12 months
Virgin VIVID 300 Fibre Broadband + Weekend Calls To UK Landlines & Virgin Mobiles
Cost Includes Virgin Media Phone Line Rental
Enjoy 1 Years Welcome DISCOUNT + No Installation Charge With QuickStart Self Install
300Mb
Unlimited
12 months
Monthly cost £44.00 1st year cost: £548.00

Visit Virgin Media



Speed (up to): 76Mb,
Download limit: Unlimited,
£44.99 per month,
1st year cost £549.87,
Contract period: 12 months
Totally Unlimited BT Infinity 2 Fibre Broadband + Weekend Calls To UK Landlines
Cost Includes BT Phone Line Rental
Add BT TV & Get The BT Sport Pack
BT Sport Pack Includes All UEFA Champions League & Europa Matches, Plus 42 Premier League Matches
FREE Activation Worth £50 - Hurry! Ends 19th October
76Mb
Unlimited
12 months
Monthly cost £44.99 1st year cost: £549.87

Visit BT Infinity



Speed (up to): 100Mb,
Download limit: Unlimited,
£45.00 per month,
1st year cost £560.00,
Contract period: 12 months
Virgin Media Mix Bundle - Virgin VIVID 100 Fibre Broadband + Weekend Calls To UK Landlines + 150 Digital TV Channels Incl. Sky Channels + 11 HD Channels + 7 Day Catch-Up TV + TV, Movies & Music On Demand
Cost Includes Virgin Media Phone Line Rental
Enjoy 1 Years Welcome DISCOUNT & The New Virgin TV V6 Box
No Installation Charge With QuickStart Self Install
100Mb
Unlimited
12 months
Monthly cost £45.00 1st year cost: £560.00

Visit Virgin Media



Speed (up to): 52Mb,
Download limit: Unlimited,
£46.99 per month,
1st year cost £573.87,
Contract period: 12 months
Totally Unlimited BT Infinity 1 Fibre Broadband + Weekend Calls To UK Landlines + TV Max With 1TB YouView Ultra HD Box, Over 80 Freeview Channels (12 In HD) With Record, Pause & Rewind Live TV, 60 Premium Channels (13 In HD) Incl. Discovery, Comedy Central & MTV, 7 Day Catch-Up TV With Scrollback EPG + Bolt-On Packs Like HD Extra, Music, Kids, Netflix, Sky Sports Main Event & Sky Cinema
Cost Includes BT Phone Line Rental
FREE BT Sport 4K UHD Pack On BT TV Showing All UEFA Champions League & Europa League Matches LIVE, Plus 42 Premier League Matches LIVE
FREE Fibre Activation Worth £50 - Hurry! Ends 19th October
52Mb
Unlimited
12 months
Monthly cost £46.99 1st year cost: £573.87

Visit BT Infinity



Speed (up to): 200Mb,
Download limit: Unlimited,
£55.00 per month,
1st year cost £680.00,
Contract period: 12 months
Virgin Media Full House Bundle - Virgin VIVID 200 Fibre Broadband + Weekend Calls To UK Landlines + 245 Digital TV Channels Incl. 16 Sky Channels, All Disney & BT Sport Channels + 50 HD Channels + 7 Day Catch-Up TV + TV, Movies & Music On Demand
Cost Includes Virgin Media Phone Line Rental
Enjoy 1 Years Welcome DISCOUNT & The New Virgin TV V6 Box
Includes BT Sport & ESPN HD
No Installation Charge With QuickStart Self Install
200Mb
Unlimited
12 months
Monthly cost £55.00 1st year cost: £680.00

Visit Virgin Media



Speed (up to): 76Mb,
Download limit: Unlimited,
£59.99 per month,
1st year cost £729.87,
Contract period: 12 months
Totally Unlimited BT Infinity 2 Fibre Broadband + Weekend Calls To UK Landlines + TV Max With Ultra HD YouView Box, Over 80 Freeview Channels (12 In HD) With Record, Pause & Rewind Live TV, 60 Premium Channels Incl. Discovery, Comedy Central & MTV, 7 Day Catch-Up TV With Scrollback EPG + Bolt-On Packs Like HD Extra, BT Music, Kids, Netflix, Sky Cinema & Sky Sports Main Event
Cost Includes BT Phone Line Rental
FREE BT Sport 4K UHD Pack On BT TV Showing All UEFA Champions League & Europa League Matches LIVE, Plus 42 Premier League Matches LIVE
FREE Fibre Activation Worth £50 - Hurry! Ends 19th October
76Mb
Unlimited
12 months
Monthly cost £59.99 1st year cost: £729.87

Visit BT Infinity



Speed (up to): 200Mb,
Download limit: Unlimited,
£62.00 per month,
1st year cost £764.00,
Contract period: 12 months
Virgin Media Full House Movies Bundle - Virgin VIVID 200 Fibre Broadband + Weekend Calls To UK Landlines + 245 Digital TV Channels Incl. 16 Sky Channels + All Sky Cinema Channels + All 4 BT Sport HD Channels + 50 HD Channels + 7 Day Catch-Up TV + TV, Movies & Music On Demand
Cost Includes Virgin Media Phone Line Rental
Enjoy 1 Years Welcome DISCOUNT & The New Virgin TV V6 Box
Includes Sky Cinema, BT Sport & ESPN HD
No Installation Charge With QuickStart Self Install
200Mb
Unlimited
12 months
Monthly cost £62.00 1st year cost: £764.00

Visit Virgin Media



Speed (up to): 200Mb,
Download limit: Unlimited,
£75.00 per month,
1st year cost £920.00,
Contract period: 12 months
Virgin Media Full House Sports Bundle - Virgin VIVID 200 Fibre Broadband + Weekend Calls To UK Landlines + 245 Digital TV Channels Incl. 16 Sky Channels + All Sky Sports Channels + All 4 BT Sport HD Channels + 50 HD Channels + 7 Day Catch-Up TV + TV, Movies & Music On Demand
Cost Includes Virgin Media Phone Line Rental
Enjoy 1 Years Welcome DISCOUNT & The New Virgin TV V6 Box
Includes Sky Sports, BT Sport & ESPN HD
No Installation Charge With QuickStart Self Install
200Mb
Unlimited
12 months
Monthly cost £75.00 1st year cost: £920.00

Visit Virgin Media