Compare The Cheapest Fibre Optic Broadband Deals
Looking for a superfast broadband deal? No problem. Search for cheap fibre broadband offers with home phone in your area by entering your postcode below. Perfect for large households, find & compare the best fibre Internet packages available with line rental. Maximum average speeds are up to 362Mbps. Note, the Openreach fibre optic cables used by the likes of Sky, TalkTalk, Plusnet and many more, are the same as those used by BT.
Why use us…
BBC recognised comparison site
FREE to use & 100% independent
Trusted, secure & updated daily
Start your broadband order from here
Recognised by the BBC
We're a BBC Radio 2 Website Of The Day on the Steve Wright show.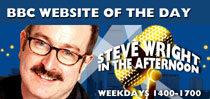 Sponsored Fibre Optic Broadband deals
Provider
Package Details
Average Speed*
Download Limit
Contract Period
Costs
More Info


Average speed*: 36Mb,
Download limit: Unlimited,
£24.50 per month,
1st year cost £299.00,
Contract period: 18 months
Plusnet Unlimited Fibre Broadband + Pay As You Go Calls
Cost Includes Plusnet Phone Line Rental
NEW! Fixed Price Broadband & Line Rental Guaranteed For Duration Of The Contract
FREE Calls To Award-Winning UK Customer Support
End Of Contract Reminder & Account Review
Reduced Activation Fee (Save £20) + £50 Reward Card To Spend - Hurry! Ends 25th June 2019
36Mb
Unlimited
18 months
Monthly cost £24.50 1st year cost: £299.00

Visit PlusNet Fibre



Average speed*: 50Mb,
Download limit: Unlimited,
£31.99 per month,
1st year cost £393.87,
Contract period: 18 months
BT Superfast Fibre + Weekend Calls To UK Landlines
Cost Includes BT Phone Line Rental, BT Virus Protect & BT Cloud Storage
Add BT TV From £10p/m & Get FREE BT Sport On BT TV
BT Sport Pack Includes All UEFA Champions League & Europa Matches, Plus 42 Premier League Matches
No Fibre Activation Fee + Choice Of Tech Worth Up To £249 + FREE £30 BT Reward Card To Spend - Hurry! Ends 20th June 2019
50Mb
Unlimited
18 months
Monthly cost £31.99 1st year cost: £393.87

Visit BT Superfast Fibre
Search results for Fibre Optic Broadband deals
Provider
Package Details
Average Speed*
Download Limit
Contract Period
Costs
More Info


Average speed*: 35Mb,
Download limit: Unlimited,
£22.00 per month,
1st year cost £264.00,
Contract period: 18 months
Vodafone Superfast 1 Fibre Broadband
Online Exclusive Deal
£0 Vodafone Phone Line Rental + No Upfront Fee
6 Months FREE F-Secure Anti-Virus Protection For Up To 5 Devices
Guaranteed Minimum Broadband Speed Of 25Mb Or Money Off (15%) Until Its Fixed
Ultra-Smart Vodafone Broadband App To Check Your Speed
35Mb
Unlimited
18 months
Monthly cost £22.00 1st year cost: £264.00

Visit Vodafone Fibre



Average speed*: 38Mb,
Download limit: Unlimited,
£22.45 per month,
1st year cost £269.40,
Contract period: 18 months
Award-Winning TalkTalk Faster Fibre Broadband
Price Stays The Same For The Length Of The 18 Month Contract
Costs Shown Include TalkTalk Phone Line Rental & The New Powerful Wi-Fi Hub
Industry Leading Privacy & Security Features Like CallSafe, TalkSafe & SuperSafe Boost
No Setup Fee + 30-Day Great Connection Guarantee - Love Your New TalkTalk Fibre Connection Or You Are Free To Leave - Hurry! Ends Soon
38Mb
Unlimited
18 months
Monthly cost £22.45 1st year cost: £269.40

Visit TalkTalk Fibre



Average speed*: 38Mb,
Download limit: Unlimited,
£24.00 per month,
1st year cost £298.00,
Contract period: 12 months
Post Office Unlimited Fibre Broadband + FREE Calls To Other Post Office Home Phone Customers
Cost Is Fixed For Contract Length & Includes Post Office Phone Line Rental
FREE UK Support, Wi-Fi Router & Post Office SafeGuard Online Protection
Special £24 Per Month Price (Usually £37 A Month) - Hurry! Ends Soon
38Mb
Unlimited
12 months
Monthly cost £24.00 1st year cost: £298.00

Visit Post Office Fibre



Average speed*: 36Mb,
Download limit: Unlimited,
£24.50 per month,
1st year cost £299.00,
Contract period: 18 months
Plusnet Unlimited Fibre Broadband + Pay As You Go Calls
Cost Includes Plusnet Phone Line Rental
NEW! Fixed Price Broadband & Line Rental Guaranteed For Duration Of The Contract
FREE Calls To Award-Winning UK Customer Support
End Of Contract Reminder & Account Review
Reduced Activation Fee (Save £20) + £50 Reward Card To Spend - Hurry! Ends 25th June 2019
36Mb
Unlimited
18 months
Monthly cost £24.50 1st year cost: £299.00

Visit PlusNet Fibre



Average speed*: 67Mb,
Download limit: Unlimited,
£24.95 per month,
1st year cost £299.40,
Contract period: 18 months
Award-Winning TalkTalk Faster Fibre Large Broadband
Price Stays The Same For The Length Of The 18 Month Contract
Costs Shown Include TalkTalk Phone Line Rental & The New Powerful Wi-Fi Hub
Industry Leading Privacy & Security Features Like CallSafe, TalkSafe & SuperSafe Boost
No Setup Fee + 30-Day Great Connection Guarantee - Love Your New TalkTalk Fibre Connection Or You Are Free To Leave - Hurry! Ends Soon
67Mb
Unlimited
18 months
Monthly cost £24.95 1st year cost: £299.40

Visit TalkTalk Fibre



Average speed*: 36Mb,
Download limit: Unlimited,
£25.00 per month,
1st year cost £324.99,
Contract period: 12 months
NOW TV Fab Fibre - For The Everyday Surfer
Cost Includes Phone Line Rental
No Contract Option Available For An Extra £50
Add Sky Cinema & Sky Sports For An Extra £5.99p/m & £16.99p/m Respectively
FREE Anytime Calls To UK Landlines - Usually An Extra £8 A Month + 37% Off The NOW TV Entertainment Pass For 12 Months - Hurry! Offer Ends Soon
36Mb
Unlimited
12 months
Monthly cost £25.00 1st year cost: £324.99

Visit NOW TV Fibre



Average speed*: 59Mb,
Download limit: Unlimited,
£27.00 per month,
1st year cost £333.95,
Contract period: 18 months
Sky Broadband Superfast + Sky Talk Pay As You Go Calls To UK Landlines & Mobiles
Cost Includes Sky Phone Line Rental & Sky Talk Shield To Freeze Out The Cold Calls
New Sky Q Hub + FREE McAfee Internet Security Trial
For An Extra £2.50p/m Add Sky Broadband Boost Offering Evening & Weekend Engineer Visits At No Extra Cost, Daily Line Checks & The Sky Broadband Buddy App To Manage Screen Time & Pause The Internet
Sky Guarantee Your Download Line Speed Or Your Money Back (Terms Apply)
59Mb
Unlimited
18 months
Monthly cost £27.00 1st year cost: £333.95

Visit Sky Fibre



Average speed*: 63Mb,
Download limit: Unlimited,
£27.00 per month,
1st year cost £324.00,
Contract period: 18 months
Vodafone Superfast 2 Fibre Broadband
Online Exclusive Deal
£0 Vodafone Phone Line Rental + No Upfront Fee
6 Months FREE F-Secure Anti-Virus Protection For Up To 5 Devices
Guaranteed Minimum Broadband Speed Of 55Mb Or Money Off (15%) Until Its Fixed
Ultra-Smart Vodafone Broadband App To Check Your Speed
63Mb
Unlimited
18 months
Monthly cost £27.00 1st year cost: £324.00

Visit Vodafone Fibre



Average speed*: 66Mb,
Download limit: Unlimited,
£27.99 per month,
1st year cost £340.88,
Contract period: 18 months
Plusnet Unlimited Fibre Extra Broadband + Pay As You Go Calls
Cost Includes Plusnet Phone Line Rental
NEW! Fixed Price Broadband & Line Rental Guaranteed For Duration Of The Contract
FREE Calls To Award-Winning UK Customer Support
End Of Contract Reminder & Account Review
Reduced Activation Fee (Save £20) + £70 Reward Card To Spend - Hurry! Ends 18th June 2019
66Mb
Unlimited
18 months
Monthly cost £27.99 1st year cost: £340.88

Visit PlusNet Fibre



Average speed*: 36Mb,
Download limit: Unlimited,
£28.00 per month,
1st year cost £336.00,
Contract period: 18 months
Totally Unlimited EE Fibre Broadband + Weekend Phone Calls To UK Landlines
Cost Includes EE Phone Line Rental
FREE Setup + FREE Norton Security Premium Worth £69.99
£50 Switching Credit (terms apply)
5GB Data Boost To Your EE Pay Monthly Mobile Plan Worth £12.99 A Month - Hurry! Ends Soon
36Mb
Unlimited
18 months
Monthly cost £28.00 1st year cost: £336.00

Visit EE Fibre



Average speed*: 54Mb,
Download limit: Unlimited,
£28.00 per month,
1st year cost £361.00,
Contract period: 12 months
Virgin Media M50 Fibre Broadband + Weekend Calls To UK Landlines & Mobiles
Cost Includes Virgin Media Phone Line Rental
Enjoy 1 Years Welcome DISCOUNT
14-Day Money Back Guarantee
Intelligent WiFi To Automatically Sort WiFi Issues
54Mb
Unlimited
12 months
Monthly cost £28.00 1st year cost: £361.00

Visit Virgin Media



Average speed*: 36Mb,
Download limit: Unlimited,
£28.50 per month,
1st year cost £342.00,
Contract period: 12 months
John Lewis Fibre Broadband + Evening & Weekend Phone Calls To UK Landlines
Costs Include John Lewis Phone Line Rental
No Activation Or Router Delivery Charges + FREE Comprehensive PC Security Package From BullGuard
24/7 Freephone UK Customer Support
FREE Google Home Smart Speaker With 7-Inch Screen Worth £119 - Hurry! Ends Soon
36Mb
Unlimited
12 months
Monthly cost £28.50 1st year cost: £342.00

Visit John Lewis Fibre



Average speed*: 36Mb,
Download limit: Unlimited,
£28.50 per month,
1st year cost £347.00,
Contract period: 18 months
Plusnet Unlimited Fibre Broadband + Evening & Weekend Calls To UK Landlines & UK Mobiles
Cost Includes Plusnet Phone Line Rental
NEW! Fixed Price Broadband & Line Rental Guaranteed For Duration Of The Contract
FREE Calls To Award-Winning UK Customer Support
End Of Contract Reminder & Account Review
Reduced Activation Fee (Save £20) + £50 Reward Card To Spend - Hurry! Ends 25th June 2019
36Mb
Unlimited
18 months
Monthly cost £28.50 1st year cost: £347.00

Visit PlusNet Fibre



Average speed*: 36Mb,
Download limit: Unlimited,
£28.99 per month,
1st year cost £357.87,
Contract period: 18 months
BT Fibre Essential + Weekend Calls To UK Landlines
Cost Includes BT Phone Line Rental, BT Virus Protect & BT Cloud Storage
Add BT TV From £10p/m & Get FREE BT Sport On BT TV
BT Sport Pack Includes All UEFA Champions League & Europa Matches, Plus 42 Premier League Matches
No Fibre Activation Fee - Hurry! Ends 20th June 2019
36Mb
Unlimited
18 months
Monthly cost £28.99 1st year cost: £357.87

Visit BT Superfast Fibre



Average speed*: 108Mb,
Download limit: Unlimited,
£29.00 per month,
1st year cost £373.00,
Contract period: 12 months
Virgin Media Big Bundle + Mixit TV - Virgin M100 Fibre Broadband + Weekend Calls To UK Landlines + Over 70 Digital TV Channels Including Top Family Picks, Film4, More 4, All The BBC Channels & 10 HD Channels + 7 Day Catch-Up TV Across All The Major Players Like The BBCiPlayer + TV, Movies & Music On Demand
Cost Includes Virgin Media Phone Line Rental
Enjoy 1 Years Welcome DISCOUNT & The TiVo 500MB Box
14-Day Money Back Guarantee
New Hub 3 Intelligent WiFi To Automatically Sort WiFi Issues
Add Great Value Personal Picks Like Drama, Kids, BT Sport, Sky Sports, Sky Cinema & Asian Mela - All On One-Month Rolling Contracts
108Mb
Unlimited
12 months
Monthly cost £29.00 1st year cost: £373.00

Visit Virgin Media



Average speed*: 36Mb,
Download limit: Unlimited,
£29.99 per month,
1st year cost £384.87,
Contract period: 12 months
NOW TV Fab Fibre Broadband + Pay As You Use Calls + TV Entertainment Pass
Cost Includes Phone Line Rental
TV Entertainment Pass Includes 11 Of The Best Pay TV Channels Like Sky Atlantic, Sky One & Fox That You Will Not Find On Freeview + 300 Box Sets On Demand
Register Up To 4 Devices & Watch On 2 At The Same Time
No Contract Option Available For An Extra £50
Add Sky Cinema & Sky Sports For An Extra £5.99p/m & £16.99p/m Respectively
FREE Anytime Calls To UK Landlines - Usually An Extra £8 A Month - Hurry! Offer Ends Soon
36Mb
Unlimited
12 months
Monthly cost £29.99 1st year cost: £384.87

Visit NOW TV Fibre



Average speed*: 67Mb,
Download limit: Unlimited,
£30.00 per month,
1st year cost £370.00,
Contract period: 12 months
Post Office Unlimited Fibre Broadband Plus + FREE Calls To Other Post Office Home Phone Customers
Cost Is Fixed For Contract Length & Includes Post Office Phone Line Rental
FREE UK Support, Wi-Fi Router & Post Office SafeGuard Online Protection
Special £30 Per Month Price (Usually £42 A Month) - Hurry! Ends Soon
67Mb
Unlimited
12 months
Monthly cost £30.00 1st year cost: £370.00

Visit Post Office Fibre



Average speed*: 63Mb,
Download limit: Unlimited,
£30.00 per month,
1st year cost £384.99,
Contract period: 12 months
NOW TV Super Fibre - Speed Demon
Cost Includes Phone Line Rental
No Contract Option Available For An Extra £50
Add Sky Cinema & Sky Sports For An Extra £5.99p/m & £16.99p/m Respectively
FREE Anytime Calls To UK Landlines - Usually An Extra £8 A Month + 37% Off The NOW TV Entertainment Pass For 12 Months - Hurry! Offer Ends Soon
63Mb
Unlimited
12 months
Monthly cost £30.00 1st year cost: £384.99

Visit NOW TV Fibre



Average speed*: 50Mb,
Download limit: Unlimited,
£31.99 per month,
1st year cost £393.87,
Contract period: 18 months
BT Superfast Fibre + Weekend Calls To UK Landlines
Cost Includes BT Phone Line Rental, BT Virus Protect & BT Cloud Storage
Add BT TV From £10p/m & Get FREE BT Sport On BT TV
BT Sport Pack Includes All UEFA Champions League & Europa Matches, Plus 42 Premier League Matches
No Fibre Activation Fee + Choice Of Tech Worth Up To £249 + FREE £30 BT Reward Card To Spend - Hurry! Ends 20th June 2019
50Mb
Unlimited
18 months
Monthly cost £31.99 1st year cost: £393.87

Visit BT Superfast Fibre



Average speed*: 66Mb,
Download limit: Unlimited,
£31.99 per month,
1st year cost £388.88,
Contract period: 18 months
Plusnet Unlimited Fibre Extra Broadband + Evening & Weekend Calls To UK Landlines & UK Mobiles
Cost Includes Plusnet Phone Line Rental
NEW! Fixed Price Broadband & Line Rental Guaranteed For Duration Of The Contract
FREE Calls To Award-Winning UK Customer Support
End Of Contract Reminder & Account Review
Reduced Activation Fee (Save £20) + £70 Reward Card To Spend - Hurry! Ends 18th June 2019
66Mb
Unlimited
18 months
Monthly cost £31.99 1st year cost: £388.88

Visit PlusNet Fibre



Average speed*: 67Mb,
Download limit: Unlimited,
£32.00 per month,
1st year cost £384.00,
Contract period: 18 months
Totally Unlimited EE Fibre Broadband Plus + Weekend Phone Calls To UK Landlines
Cost Includes EE Phone Line Rental
FREE Setup + FREE Norton Security Premium Worth £69.99
£50 Switching Credit (terms apply)
5GB Data Boost To Your EE Pay Monthly Mobile Plan Worth £12.99 A Month - Hurry! Ends Soon
67Mb
Unlimited
18 months
Monthly cost £32.00 1st year cost: £384.00

Visit EE Fibre



Average speed*: 36Mb,
Download limit: Unlimited,
£32.50 per month,
1st year cost £395.00,
Contract period: 18 months
Plusnet Unlimited Fibre Broadband + Anytime Calls To UK Landlines & UK Mobiles
Cost Includes Plusnet Phone Line Rental
NEW! Fixed Price Broadband & Line Rental Guaranteed For Duration Of The Contract
FREE Calls To Award-Winning UK Customer Support
End Of Contract Reminder & Account Review
Reduced Activation Fee (Save £20) + £50 Reward Card To Spend - Hurry! Ends 18th June 2019
36Mb
Unlimited
18 months
Monthly cost £32.50 1st year cost: £395.00

Visit PlusNet Fibre



Average speed*: 108Mb,
Download limit: Unlimited,
£33.00 per month,
1st year cost £421.00,
Contract period: 12 months
Virgin Media M100 Fibre Broadband + Weekend Calls To UK Landlines & Mobiles
Cost Includes Virgin Media Phone Line Rental
Enjoy 1 Years Welcome DISCOUNT
14-Day Money Back Guarantee
Intelligent WiFi To Automatically Sort WiFi Issues
108Mb
Unlimited
12 months
Monthly cost £33.00 1st year cost: £421.00

Visit Virgin Media



Average speed*: 36Mb,
Download limit: Unlimited,
£33.00 per month,
1st year cost £396.00,
Contract period: 18 months
Totally Unlimited EE Fibre Broadband + Anytime Phone Calls To UK Landlines
Cost Includes EE Phone Line Rental
FREE Setup + FREE Norton Security Premium Worth £69.99
£50 Switching Credit (terms apply)
5GB Data Boost To Your EE Pay Monthly Mobile Plan Worth £12.99 A Month - Hurry! Ends Soon
36Mb
Unlimited
18 months
Monthly cost £33.00 1st year cost: £396.00

Visit EE Fibre



Average speed*: 38Mb,
Download limit: Unlimited,
£34.45 per month,
1st year cost £463.40,
Contract period: 18 months
Award-Winning TalkTalk Faster Fibre Broadband + TalkTalk TV Plus With TalkTalk TV Box, 80 Freeview Channels (15 In HD) With Pause, Rewind & Record Live TV (180 Hours), TV Entertainment Boost With 33 Top Pay TV Channels Incl. Sky 1, Fox & GOLD, 7 Day Catch-Up TV, The Best On-Demand Players Like The BBCiPlayer + Optional TalkTalk Boosts & TalkTalk Box Office
Costs Shown Include TalkTalk Phone Line Rental & The New Powerful Wi-Fi Hub
Broadband Price Stays The Same During The Life Of The Contract
Add & Remove Channels Like Sky Sports & Sky Cinema On A Flexible 1 Month Contract
Add & Remove Landline Call Plans On A Flexible 1 Month Contract
No Setup Fee - Hurry! Ends Soon
38Mb
Unlimited
18 months
Monthly cost £34.45 1st year cost: £463.40

Visit TalkTalk Fibre



Average speed*: 38Mb,
Download limit: Unlimited,
£34.45 per month,
1st year cost £413.40,
Contract period: 18 months
Award-Winning TalkTalk Faster Fibre Broadband + TalkTalk TV With TalkTalk TV Box, 80 Freeview Channels (15 In HD) With Pause & Rewind Live TV, TV Entertainment Boost With 33 Top Pay TV Channels Incl. Sky 1, Fox & GOLD, 7 Day Catch-Up TV, The Best On-Demand Players Like The BBCiPlayer + Optional TalkTalk Boosts & TalkTalk Box Office
Costs Shown Include TalkTalk Phone Line Rental & The New Powerful Wi-Fi Hub
Broadband Price Stays The Same During The Life Of The Contract
Add & Remove Channels Like Sky Sports On A Flexible 1 Month Contract
Add & Remove Landline Call Plans On A Flexible 1 Month Contract
No Setup Fee + No TV Box Cost - Hurry! Ends Soon
38Mb
Unlimited
18 months
Monthly cost £34.45 1st year cost: £413.40

Visit TalkTalk Fibre



Average speed*: 63Mb,
Download limit: Unlimited,
£34.99 per month,
1st year cost £444.87,
Contract period: 12 months
NOW TV Super Fibre Broadband + Pay As You Use Calls + TV Entertainment Pass
Cost Includes Phone Line Rental
TV Entertainment Pass Includes 11 Of The Best Pay TV Channels Like Sky Atlantic, Sky One & Fox That You Will Not Find On Freeview + 300 Box Sets On Demand
Register Up To 4 Devices & Watch On 2 At The Same Time
No Contract Option Available For An Extra £50
Add Sky Cinema & Sky Sports For An Extra £5.99p/m & £16.99p/m Respectively
FREE Anytime Calls To UK Landlines - Usually An Extra £8 A Month - Hurry! Offer Ends Soon
63Mb
Unlimited
12 months
Monthly cost £34.99 1st year cost: £444.87

Visit NOW TV Fibre



Average speed*: 66Mb,
Download limit: Unlimited,
£35.00 per month,
1st year cost £420.00,
Contract period: 12 months
John Lewis Fibre Extra Broadband + Evening & Weekend Phone Calls To UK Landlines
Costs Include John Lewis Phone Line Rental
No Activation Or Router Delivery Charges + FREE Comprehensive PC Security Package From BullGuard
24/7 Freephone UK Customer Support
FREE Google Home Smart Speaker With 7-Inch Screen Worth £119 - Hurry! Ends Soon
66Mb
Unlimited
12 months
Monthly cost £35.00 1st year cost: £420.00

Visit John Lewis Fibre



Average speed*: 36Mb,
Download limit: Unlimited,
£35.00 per month,
1st year cost £420.00,
Contract period: 18 months
Totally Unlimited EE Fibre Broadband + Weekend Phone Calls To UK Landlines + EE TV (Over 70 Freeview channels (11 in HD), Pause, Rewind & Catch-Up TV With The 1TB EE Box, On Demand TV With The BBCi Player & More + Add Pay TV Content Like Sky Sports & Sky Cinema With NOW TV Passes)
Cost Includes EE Phone Line Rental
Add Anytime Calls For An Extra £5p/m
FREE Setup + £50 Switching Credit (terms apply)
5GB Data Boost To Your EE Pay Monthly Mobile Plan Worth £12.99 A Month - Hurry! Ends Soon
36Mb
Unlimited
18 months
Monthly cost £35.00 1st year cost: £420.00

Visit EE Fibre



Average speed*: 66Mb,
Download limit: Unlimited,
£35.99 per month,
1st year cost £436.88,
Contract period: 18 months
Plusnet Unlimited Fibre Extra Broadband + Anytime Calls To UK Landlines & Mobiles
Cost Includes Plusnet Phone Line Rental
NEW! Fixed Price Broadband & Line Rental Guaranteed For Duration Of The Contract
FREE Calls To Award-Winning UK Customer Support
End Of Contract Reminder & Account Review
Reduced Activation Fee (Save £20) + £70 Reward Card To Spend - Hurry! Ends 18th June 2019
66Mb
Unlimited
18 months
Monthly cost £35.99 1st year cost: £436.88

Visit PlusNet Fibre



Average speed*: 54Mb,
Download limit: Unlimited,
£37.00 per month,
1st year cost £469.00,
Contract period: 12 months
Virgin Media M50 Fibre Broadband
Fastest Ever WiFi Hub
Intelligent WiFi To Automatically Sort WiFi Issues
No Virgin Media Phone Line Rental Required
14-Day Money Back Guarantee
54Mb
Unlimited
12 months
Monthly cost £37.00 1st year cost: £469.00

Visit Virgin Media



Average speed*: 213Mb,
Download limit: Unlimited,
£38.00 per month,
1st year cost £481.00,
Contract period: 12 months
Virgin Media M200 Fibre Broadband + Weekend Calls To UK Landlines & Mobiles
Cost Includes Virgin Media Phone Line Rental
Enjoy 1 Years Welcome DISCOUNT
14-Day Money Back Guarantee
Intelligent WiFi To Automatically Sort WiFi Issues
213Mb
Unlimited
12 months
Monthly cost £38.00 1st year cost: £481.00

Visit Virgin Media



Average speed*: 67Mb,
Download limit: Unlimited,
£39.00 per month,
1st year cost £468.00,
Contract period: 18 months
Totally Unlimited EE Fibre Plus Broadband + Weekend Phone Calls To UK Landlines + EE TV (Over 70 Freeview channels (11 in HD), Pause, Rewind & Catch-Up TV With The 1TB EE Box, On Demand TV With The BBCi Player & More + Add Pay TV Content Like Sky Sports & Sky Cinema With NOW TV Passes)
Cost Includes EE Phone Line Rental
Add Anytime Calls For An Extra £5p/m
£50 Switching Credit (terms apply)
FREE Setup + 5GB Data Boost To Your EE Pay Monthly Mobile Plan Worth £12.99 A Month - Hurry! Ends Soon
67Mb
Unlimited
18 months
Monthly cost £39.00 1st year cost: £468.00

Visit EE Fibre



Average speed*: 67Mb,
Download limit: Unlimited,
£39.99 per month,
1st year cost £489.87,
Contract period: 18 months
BT Superfast Fibre 2 + Weekend Calls To UK Landlines
Cost Includes BT Phone Line Rental, BT Virus Protect & BT Cloud Storage
Add BT TV From £10p/m & Get FREE BT Sport On BT TV
BT Sport Pack Includes All UEFA Champions League & Europa Matches, Plus 42 Premier League Matches
No Fibre Activation Fee + Choice Of Tech Worth Up To £249 + FREE £60 BT Reward Card To Spend - Hurry! Ends 20th June 2019
67Mb
Unlimited
18 months
Monthly cost £39.99 1st year cost: £489.87

Visit BT Superfast Fibre



Average speed*: 50Mb,
Download limit: Unlimited,
£41.99 per month,
1st year cost £553.87,
Contract period: 18 months
BT Superfast Fibre + Weekend Calls To UK Landlines + TV Starter Pack With YouView Box, BT Sport Pack, Over 80 Freeview Channels (15 In HD) With Pause & Rewind Live TV, 7 Day Catch-Up TV Across The BBC iPlayer, ITV Hub, Channel 4 and Channel 5 With Scrollback EPG + Bolt-On Packs Like Music, Kids, Box Sets & Netflix - All On Convenient One-Month Contracts
Cost Includes BT Phone Line Rental, BT Virus Protect & BT Cloud Storage
Includes FREE BT Sport Pack On BT TV Showing All UEFA Champions League & Europa League Matches LIVE, Plus 42 Premier League Matches LIVE
Choice Of Tech Worth Up To £249 + FREE £30 BT Reward Card To Spend - Hurry! Ends 20th June 2019
50Mb
Unlimited
18 months
Monthly cost £41.99 1st year cost: £553.87

Visit BT Superfast Fibre



Average speed*: 108Mb,
Download limit: Unlimited,
£42.00 per month,
1st year cost £529.00,
Contract period: 12 months
Virgin Media M100 Fibre Broadband
Fastest Ever WiFi Hub
Intelligent WiFi To Automatically Sort WiFi Issues
No Virgin Media Phone Line Rental Required
14-Day Money Back Guarantee
108Mb
Unlimited
12 months
Monthly cost £42.00 1st year cost: £529.00

Visit Virgin Media



Average speed*: 362Mb,
Download limit: Unlimited,
£43.00 per month,
1st year cost £541.00,
Contract period: 12 months
Virgin Media M350 Fibre Broadband + Weekend Calls To UK Landlines & Mobiles
Cost Includes Virgin Media Phone Line Rental
Enjoy 1 Years Welcome DISCOUNT
14-Day Money Back Guarantee
Intelligent WiFi To Automatically Sort WiFi Issues
362Mb
Unlimited
12 months
Monthly cost £43.00 1st year cost: £541.00

Visit Virgin Media



Average speed*: 213Mb,
Download limit: Unlimited,
£47.00 per month,
1st year cost £589.00,
Contract period: 12 months
Virgin Media M200 Fibre Broadband
Fastest Ever WiFi Hub
Intelligent WiFi To Automatically Sort WiFi Issues
No Virgin Media Phone Line Rental Required
14-Day Money Back Guarantee
213Mb
Unlimited
12 months
Monthly cost £47.00 1st year cost: £589.00

Visit Virgin Media



Average speed*: 67Mb,
Download limit: Unlimited,
£49.99 per month,
1st year cost £649.87,
Contract period: 18 months
BT Superfast Fibre 2 + Weekend Calls To UK Landlines + TV Starter Pack With YouView Box, BT Sport Pack, Over 80 Freeview Channels (15 In HD) With Pause & Rewind Live TV, 7 Day Catch-Up TV Across The BBC iPlayer, ITV Hub, Channel 4 and Channel 5 With Scrollback EPG + Bolt-On Packs Like Music, Kids, Box Sets & Netflix - All On Convenient One-Month Contracts
Cost Includes BT Phone Line Rental, BT Virus Protect & BT Cloud Storage
Includes FREE BT Sport Pack On BT TV Showing All UEFA Champions League & Europa League Matches LIVE, Plus 42 Premier League Matches LIVE
Choice Of Tech Worth Up To £249 + FREE £60 BT Reward Card To Spend - Hurry! Ends 20th June 2019
67Mb
Unlimited
18 months
Monthly cost £49.99 1st year cost: £649.87

Visit BT Superfast Fibre



Average speed*: 50Mb,
Download limit: Unlimited,
£51.99 per month,
1st year cost £643.87,
Contract period: 18 months
BT Superfast Fibre + Weekend Calls To UK Landlines + TV Entertainment With YouView+ Box, BT Sport Pack, Over 80 Freeview Channels (15 In HD) With Record, Pause & Rewind Live TV, 20 Premium Channels Incl. Discovery, Comedy Central & MTV, 7 Day Catch-Up TV Across The BBC iPlayer, ITV Hub, Channel 4 and Channel 5 With Scrollback EPG + Premium Bolt-On Packs Like HD Extra, Music, Kids, Netflix, Sky Sports Main Event & Sky Cinema - All On Convenient One Month Contracts
Cost Includes BT Phone Line Rental, BT Virus Protect & BT Cloud Storage
Includes The BT Sport Pack On BT TV Showing All The UEFA Champions League & Europa League Matches LIVE, Plus 42 Premier League Matches LIVE
Choice Of Tech Worth Up To £249 + FREE £30 BT Reward Card To Spend - Hurry! Ends 20th June 2019
50Mb
Unlimited
18 months
Monthly cost £51.99 1st year cost: £643.87

Visit BT Superfast Fibre



Average speed*: 362Mb,
Download limit: Unlimited,
£52.00 per month,
1st year cost £649.00,
Contract period: 12 months
Virgin Media M350 Fibre Broadband
Fastest Ever WiFi Hub
Intelligent WiFi To Automatically Sort WiFi Issues
No Virgin Media Phone Line Rental Required
14-Day Money Back Guarantee
362Mb
Unlimited
12 months
Monthly cost £52.00 1st year cost: £649.00

Visit Virgin Media



Average speed*: 108Mb,
Download limit: Unlimited,
£57.00 per month,
1st year cost £709.00,
Contract period: 12 months
Virgin Media Bigger Bundle + Maxit TV - Virgin M100 Fibre Broadband + Weekend Calls To UK Landlines + Over 240 Digital TV Channels Incl. Top Family Picks, 16 Sky Channels, All Disney Channels, BT Sport In 4K UHD, 50 HD Channels + 7 Day Catch-Up TV Across All The Major Players Like The BBCiPlayer + TV, Movies & Music On Demand
Cost Includes Virgin Media Phone Line Rental
Enjoy 1 Years Welcome DISCOUNT & The New Virgin TV V6 Box
Includes BT Sport 4K UHD & ESPN HD
14-Day Money Back Guarantee
New Hub 3 Intelligent WiFi To Automatically Sort WiFi Issues
Add Great Value Personal Picks Like Drama, Kids, Sky Sports, Sky Cinema & Asian Mela - All On One-Month Rolling Contracts
108Mb
Unlimited
12 months
Monthly cost £57.00 1st year cost: £709.00

Visit Virgin Media



Average speed*: 67Mb,
Download limit: Unlimited,
£59.99 per month,
1st year cost £739.87,
Contract period: 18 months
BT Superfast Fibre 2 + Weekend Calls To UK Landlines + TV Entertainment With YouView+ Box, BT Sport Pack, Over 80 Freeview Channels (15 In HD) With Record, Pause & Rewind Live TV, 20 Premium Channels Incl. Discovery, Comedy Central & MTV, 7 Day Catch-Up TV Across The BBC iPlayer, ITV Hub, Channel 4 and Channel 5 With Scrollback EPG + Premium Bolt-On Packs Like HD Extra, Music, Kids, Netflix, Sky Sports Main Event & Sky Cinema - All On Convenient One Month Contracts
Cost Includes BT Phone Line Rental, BT Virus Protect & BT Cloud Storage
Includes The BT Sport Pack On BT TV Showing All The UEFA Champions League & Europa League Matches LIVE, Plus 42 Premier League Matches LIVE
Choice Of Tech Worth Up To £249 + FREE £60 BT Reward Card To Spend - Hurry! Ends 20th June 2019
67Mb
Unlimited
18 months
Monthly cost £59.99 1st year cost: £739.87

Visit BT Superfast Fibre



Average speed*: 108Mb,
Download limit: Unlimited,
£62.00 per month,
1st year cost £769.00,
Contract period: 12 months
Virgin Media Bigger Bundle + Maxit TV + Sky Cinema - Virgin M100 Fibre Broadband + Weekend Calls To UK Landlines + Over 250 Digital TV Channels Incl. Top Family Picks, 16 Sky Channels, All Sky Cinema HD Channels + All 4 BT Sport Channels In 4K UHD, 50 HD Channels + 7 Day Catch-Up TV Across All The Major Players + TV, Movies & Music On Demand
Cost Includes Virgin Media Phone Line Rental
Enjoy 1 Years Welcome DISCOUNT & The New Virgin TV V6 Box
Includes Sky Cinema HD, BT Sport 4K UHD & ESPN HD
14-Day Money Back Guarantee
New Hub 3 Intelligent WiFi To Automatically Sort WiFi Issues
Add Great Value Personal Picks Like Drama, Kids, Sky Sports & Asian Mela - All On One-Month Rolling Contracts
108Mb
Unlimited
12 months
Monthly cost £62.00 1st year cost: £769.00

Visit Virgin Media



Average speed*: 67Mb,
Download limit: Unlimited,
£64.99 per month,
1st year cost £789.87,
Contract period: 18 months
BT Superfast Fibre 2 + Weekend Calls To UK Landlines + TV Max 4K With 1TB YouView Ultra HD Box, BT Sport Pack, Over 80 Freeview Channels (15 In HD) With Record, Pause & Rewind Live TV, 62 Premium Channels (21 In HD) Incl. Discovery, Comedy Central & MTV, 10 Dedicated Kids Channels, 7 Day Catch-Up TV Across The BBC iPlayer, ITV Hub, Channel 4 and Channel 5 With Scrollback EPG + Premium Bolt-On Packs Like HD Extra, BT Music, Kids, Netflix, Sky Cinema & Sky Sports Main Event - All On Convenient One-Month Contracts
Cost Includes BT Phone Line Rental, BT Virus Protect & BT Cloud Storage
Includes FREE BT Sport 4K UHD Pack On BT TV Showing All UEFA Champions League & Europa League Matches LIVE, Plus 42 Premier League Matches LIVE
Choice Of Tech Worth Up To £249 + FREE £60 BT Reward Card To Spend - Hurry! Ends 20th June 2019
67Mb
Unlimited
18 months
Monthly cost £64.99 1st year cost: £789.87

Visit BT Superfast Fibre



Average speed*: 108Mb,
Download limit: Unlimited,
£72.00 per month,
1st year cost £889.00,
Contract period: 12 months
Virgin Media Bigger Bundle + Maxit TV + Sky Sports - Virgin M100 Fibre Broadband + Weekend Calls To UK Landlines + Over 250 Digital TV Channels Incl. Top Family Picks, 16 Sky Channels, All Disney Channels, All Sky Sports HD Channels, All BT Sport 4K UHD Channels, 50 HD Channels + 7 Day Catch-Up TV Across All The Major Players + TV, Movies & Music On Demand
Cost Includes Virgin Media Phone Line Rental
Enjoy 1 Years Welcome DISCOUNT & The New Virgin TV V6 Box
Includes Sky Sports HD, BT Sport 4K UHD & ESPN HD
14-Day Money Back Guarantee
New Hub 3 Intelligent WiFi To Automatically Sort WiFi Issues
Add Great Value Personal Picks Like Drama, Kids, Sky Cinema & Asian Mela - All On One-Month Rolling Contracts
108Mb
Unlimited
12 months
Monthly cost £72.00 1st year cost: £889.00

Visit Virgin Media



Average speed*: 213Mb,
Download limit: Unlimited,
£84.00 per month,
1st year cost £1033.00,
Contract period: 12 months
Virgin Media Bigger Bundle + Maxit TV + Sky Cinema + Sky Sports - Virgin M200 Fibre Broadband + Weekend Calls To UK Landlines + Over 260 Digital TV Channels Incl. Top Family Picks, 16 Sky Channels, All Sky Sports HD Channels, All BT Sport Channels In 4K UHD, All Sky Cinema HD Channels, 50 HD Channels + 7 Day Catch-Up TV Across All The Major Players + TV, Movies & Music On Demand
Cost Includes Virgin Media Phone Line Rental
Enjoy 1 Years Welcome DISCOUNT & The New Virgin TV V6 Box
Includes Sky Sports HD, Sky Cinema HD, BT Sport 4K UHD & ESPN HD
New Hub 3 With Intelligent WiFi To Automatically Sort WiFi Issues
213Mb
Unlimited
12 months
Monthly cost £84.00 1st year cost: £1033.00

Visit Virgin Media



Average speed*: 516Mb,
Download limit: Unlimited,
£99.00 per month,
1st year cost £1213.00,
Contract period: 12 months
Virgin Media Ultimate Oomph Bundle + Maxit TV + Sky Cinema + Sky Sports - Virgin M500 Fibre Broadband + Anytime Calls To UK Landlines + Over 300 Digital TV Channels Incl. Top Family Picks, 16 Sky Channels, All Sky Sports HD Channels, All BT Sport Channels In 4K UHD, All Sky Cinema HD Channels, All Kids TV Entertainment, 50 HD Channels + 7 Day Catch-Up TV Across All The Major Players + TV, Movies & Music On Demand
Cost Includes Virgin Media Phone Line Rental
Enjoy 1 Years Welcome DISCOUNT & Two New Virgin TV V6 Boxes
Includes Sky Sports HD, Sky Cinema HD, BT Sport 4K UHD, ESPN HD & Kids Picks
New Hub 3 With Intelligent WiFi To Automatically Sort WiFi Issues
12 Month Mobile SIM With Unlimited Data & Minutes
516Mb
Unlimited
12 months
Monthly cost £99.00 1st year cost: £1213.00

Visit Virgin Media