Compare The Cheapest Fibre Optic Broadband Deals
Looking for a superfast or ultrafast fibre broadband deal? No problem. Search for cheap fibre broadband offers with or without a home phone calling plan in your area by entering your postcode below. Perfect for large households, find & compare the best fibre Internet packages available with line rental. Maximum average ultrafast speeds are in excess of 300Mbps with Virgin Media, however coverage is limited to around 55% of UK homes. The Openreach superfast fibre broadband network used by the likes of BT, Sky, TalkTalk, Plusnet and many more, are available to 95% of UK premises with average speeds reaching 67Mbps. The latest fibre broadband deals are also discussed on our blog. Please note, gigabit capable broadband (1,000Mbps+ speeds) from the likes of BT, Vodafone and Virgin Media are currently available to 70% of UK homes (around 21 million homes). Excluding Virgin Media, full fibre broadband is currently available to 50% of UK homes, which is over 14 million premises.
You can trust us...
BBC recognised comparison site
Safe, secure & updated daily
100% independent & FREE to use
20 years industry experience
Recognised by the BBC
We're proud to be awarded BBC Radio 2 Website Of The Day status on the Steve Wright show.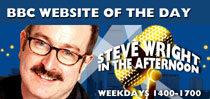 Featured Fibre Optic Broadband deals
Provider
Package Details
Average Speed*
Download Limit
Contract Period
Costs
Visit Provider Website


Average speed*: 61Mb,
Download limit: Unlimited,
£17.00 per month,
1st year cost £289.00,
Contract period: 18 months
Sky Broadband Superfast + Sky Talk Pay As You Go Calls To UK Landlines & Mobiles
HALF PRICE Until The End Of 2023 + No Setup Fees
Cost Includes Sky Phone Line Rental & Sky Talk Shield To Freeze Out The Cold Calls
Pricing May Change During The 18 Month Period
New Sky Q Hub + FREE McAfee Internet Security Trial
Fewest Broadband Complaints In The Industry For Q4 2022 (Source: Ofcom April 2023)
61Mb
Unlimited
18 months
Monthly cost £17.00 1st year cost: £289.00

Go to the Sky Fibre website



Average speed*: 150Mb,
Download limit: Unlimited,
£31.99 per month,
1st year cost £413.87,
Contract period: 24 months
BT Full Fibre 100 Broadband
£50 BT Reward Card To Go Shopping With
No Landline Phone Service Included - Can Be Added During Sign Up If Required
Cost Includes BT Virus Protect With Norton Security, Personal Speed Guarantee, Powerful Smart Hub 2 & BT Cloud Storage
Add The BT Sport TV Pack For £18 A Month
The BT Sport TV Pack Includes All BT Sport Channels, Eurosport, AMC & Discovery+
Broadband Complaints Lower Than The Industry Average For Q4 2022 (Source: Latest Ofcom Complaints Report, Published April 2023)
Please Note Availability Is Limited & Subject To Further Checks At The BT Website
150Mb
Unlimited
24 months
Monthly cost £31.99 1st year cost: £413.87

Go to the BT Superfast Fibre website
Search results for Fibre Optic Broadband deals
Provider
Package Details
Average Speed*
Download Limit
Contract Period
Costs
Visit Provider Website


Average speed*: 61Mb,
Download limit: Unlimited,
£13.00 per month,
1st year cost £442.00,
Contract period: 18 months
Sky Stream (The New Way To Get Sky TV), Sky TV, Netflix & Broadband - Unlimited Sky Broadband Superfast + Sky Talk Pay As You Go Calls To UK Landlines + Sky Stream TV Box + 100 Sky TV Channels + All Of Netflix
£13p/m For 1 Month, £39p/m After
Cost Includes Sky Phone Line Rental & The Sky Stream TV Box
Pricing May Change During The 18 Month Period
No Dish Required, Stream Sky TV & Netflix Over Wi-Fi With The Sky Stream Box + Enjoy Next Day Delivery
Add More TV Packs That You Love Like Sky Sports & Sky Cinema
61Mb
Unlimited
18 months
Monthly cost £13.00 1st year cost: £442.00

Go to the Sky Fibre website



Average speed*: 61Mb,
Download limit: Unlimited,
£17.00 per month,
1st year cost £289.00,
Contract period: 18 months
Sky Broadband Superfast + Sky Talk Pay As You Go Calls To UK Landlines & Mobiles
HALF PRICE Until The End Of 2023 + No Setup Fees
Cost Includes Sky Phone Line Rental & Sky Talk Shield To Freeze Out The Cold Calls
Pricing May Change During The 18 Month Period
New Sky Q Hub + FREE McAfee Internet Security Trial
Fewest Broadband Complaints In The Industry For Q4 2022 (Source: Ofcom April 2023)
61Mb
Unlimited
18 months
Monthly cost £17.00 1st year cost: £289.00

Go to the Sky Fibre website



Average speed*: 35Mb,
Download limit: Unlimited,
£22.99 per month,
1st year cost £285.83,
Contract period: 18 months
Shell Energy Superfast Fibre Broadband + Pay As You Go Calls To UK Landlines & Mobiles
Cost Includes Phone Line Rental & WiFi Router
No Activation Charge
Exclusive Rewards Like Savings On Fuel At Shell Service Stations With The Shell Go+ Rewards Programme
35Mb
Unlimited
18 months
Monthly cost £22.99 1st year cost: £285.83

Go to the Shell Fibre website



Average speed*: 63Mb,
Download limit: Unlimited,
£23.00 per month,
1st year cost £341.00,
Contract period: 0 months
NOW Super Fibre Broadband
No Contract Broadband, Keeps Rolling Until You Cancel. Cancel Anytime. £60 Activation Fee Required
Cost Includes Phone Line Rental
Add Sky Cinema & Sky Sports For An Extra £5.99p/m & £26p/m Respectively
Broadband Complaints Lower Than The Industry Average For Q4 2022 (Source: Latest Ofcom Complaints Report, Published April 2023)
63Mb
Unlimited
0 months
Monthly cost £23.00 1st year cost: £341.00

Go to the NOW TV Fibre website



Average speed*: 63Mb,
Download limit: Unlimited,
£23.00 per month,
1st year cost £281.00,
Contract period: 12 months
NOW Super Fibre Broadband
Cost Includes Phone Line Rental
No Contract Option Available For An Extra £60
Add Sky Cinema & Sky Sports For An Extra £5.99p/m & £26p/m Respectively
Broadband Complaints Lower Than The Industry Average For Q4 2022 (Source: Latest Ofcom Complaints Report, Published April 2023)
No Activation Fee (Save £15) - Hurry! Offer Ends Soon
63Mb
Unlimited
12 months
Monthly cost £23.00 1st year cost: £281.00

Go to the NOW TV Fibre website



Average speed*: 500Mb,
Download limit: Unlimited,
£23.00 per month,
1st year cost £588.00,
Contract period: 18 months
Sky Stream (The New Way To Get Sky TV), Sky TV, Netflix & Broadband - Unlimited Sky Broadband Ultrafast Plus + Sky Talk Pay As You Go Calls To UK Landlines + Sky Stream TV Box + 100 Sky TV Channels + All Of Netflix
£23p/m For 1 Month, £49p/m After
Cost Includes Sky Phone Line Rental & The Sky Stream TV Box
Pricing May Change During The 18 Month Period
No Dish Required, Stream Sky TV & Netflix Over Wi-Fi With The Sky Stream Box + Enjoy Next Day Delivery
Add More TV Packs That You Love Like Sky Sports & Sky Cinema
Please Note Availability Is Limited & Subject To Further Checks At The Sky Website
500Mb
Unlimited
18 months
Monthly cost £23.00 1st year cost: £588.00

Go to the Sky Fibre website



Average speed*: 36Mb,
Download limit: Unlimited,
£24.00 per month,
1st year cost £353.00,
Contract period: 0 months
NOW Fab Fibre Broadband
No Contract Broadband, Keeps Rolling Until You Cancel. Cancel Anytime. £60 Activation Fee Required
Cost Includes Phone Line Rental
Add Sky Cinema & Sky Sports For An Extra £5.99p/m & £26p/m Respectively
Broadband Complaints Lower Than The Industry Average For Q4 2022 (Source: Latest Ofcom Complaints Report, Published April 2023)
36Mb
Unlimited
0 months
Monthly cost £24.00 1st year cost: £353.00

Go to the NOW TV Fibre website



Average speed*: 38Mb,
Download limit: Unlimited,
£24.00 per month,
1st year cost £288.00,
Contract period: 24 months
Vodafone Fibre 1 Broadband
Available As Full Fibre Subject To Further Checks
Latest Vodafone Wi-Fi Hub - Its Most Powerful Router
No Upfront Fees
Intelligent Wi-Fi Giving All Your Devices The Fastest, Most Reliable Connection
Buy A Vodafone Home Broadband Plan + Any New Vodafone Mobile Plan Together To Save Up To £3 A Month On Your Broadband - Then Add As Many SIMs As You Like With Up To 30% Off Each SIM
38Mb
Unlimited
24 months
Monthly cost £24.00 1st year cost: £288.00

Go to the Vodafone Fibre website



Average speed*: 36Mb,
Download limit: Unlimited,
£24.00 per month,
1st year cost £293.00,
Contract period: 12 months
NOW Fab Fibre Broadband
Cost Includes Phone Line Rental
No Contract Option Available For An Extra £60
Add Sky Cinema & Sky Sports For An Extra £5.99p/m & £26p/m Respectively
Broadband Complaints Lower Than The Industry Average For Q4 2022 (Source: Latest Ofcom Complaints Report, Published April 2023)
No Activation Fee (Save £15) - Hurry! Offer Ends Soon
36Mb
Unlimited
12 months
Monthly cost £24.00 1st year cost: £293.00

Go to the NOW TV Fibre website



Average speed*: 500Mb,
Download limit: Unlimited,
£24.00 per month,
1st year cost £408.00,
Contract period: 18 months
Sky Broadband Ultrafast Plus + Sky Talk Pay As You Go Calls To UK Landlines & Mobiles
HALF PRICE Until The End Of 2023 + No Setup Fees
Cost Includes Sky Phone Line Rental & Sky Talk Shield To Freeze Out The Cold Calls
Pricing May Change During The 18 Month Period
New Sky Q Hub + FREE McAfee Internet Security Trial
UKs Fastest Speed Guarantee Of 400Mbps Or Your Money Back (Terms Apply)
Fewest Broadband Complaints In The Industry For Q3 2022 (Source: Ofcom January 2023)
Please Note Availability Is Limited & Subject To Further Checks At The Sky Website
500Mb
Unlimited
18 months
Monthly cost £24.00 1st year cost: £408.00

Go to the Sky Fibre website



Average speed*: 36Mb,
Download limit: Unlimited,
£24.99 per month,
1st year cost £299.88,
Contract period: 24 months
Plusnet Unlimited Fibre Broadband + Pay As You Go Calls
Cost Includes Plusnet Phone Line Rental
Online Security & Parental Controls
FREE Calls To Award-Winning UK Customer Support
End Of Contract Reminder & Account Review
No Activation Fee To Pay - Hurry! Ends Soon
36Mb
Unlimited
24 months
Monthly cost £24.99 1st year cost: £299.88

Go to the PlusNet Fibre website



Average speed*: 63Mb,
Download limit: Unlimited,
£24.99 per month,
1st year cost £309.83,
Contract period: 18 months
Shell Energy Superfast Fibre Plus Broadband + Pay As You Go Calls To UK Landlines & Mobiles
Includes Phone Line Rental & WiFi Router
No Activation Charge
Exclusive Rewards Like Savings On Fuel At Shell Service Stations With The Shell Go+ Rewards Programme
63Mb
Unlimited
18 months
Monthly cost £24.99 1st year cost: £309.83

Go to the Shell Fibre website



Average speed*: 67Mb,
Download limit: Unlimited,
£26.00 per month,
1st year cost £312.00,
Contract period: 24 months
Vodafone Fibre 2 Broadband
Available As Full Fibre Subject To Further Checks
Vodafone Wi-Fi Hub - Its Most Powerful Router
No Upfront Fees
Intelligent Wi-Fi Giving All Your Devices The Fastest, Most Reliable Connection
Buy A Vodafone Home Broadband Plan + Any New Vodafone Mobile Plan Together To Save Up To £3 A Month On Your Broadband - Then Add As Many SIMs As You Like With Up To 30% Off Each SIM
67Mb
Unlimited
24 months
Monthly cost £26.00 1st year cost: £312.00

Go to the Vodafone Fibre website



Average speed*: 66Mb,
Download limit: Unlimited,
£26.99 per month,
1st year cost £323.88,
Contract period: 24 months
Plusnet Unlimited Fibre Extra Broadband + Pay As You Go Calls
Cost Includes Plusnet Phone Line Rental
Online Security & Parental Controls
FREE Calls To Award-Winning UK Customer Support
End Of Contract Reminder & Account Review
No Activation Fee To Pay - Hurry! Ends Soon
66Mb
Unlimited
24 months
Monthly cost £26.99 1st year cost: £323.88

Go to the PlusNet Fibre website



Average speed*: 145Mb,
Download limit: Unlimited,
£26.99 per month,
1st year cost £323.88,
Contract period: 24 months
Plusnet Unlimited Full Fibre 145 Broadband
No Voice Service & No Line Rental To Pay
Online Security & Parental Controls
FREE Calls To Award-Winning UK Customer Support
End Of Contract Reminder & Account Review
No Activation Fee To Pay + Plusnet Hub 2 Wi-Fi Router
Please Note Availability Is Limited & Subject To Further Checks At The Plusnet Website
145Mb
Unlimited
24 months
Monthly cost £26.99 1st year cost: £323.88

Go to the PlusNet Fibre website



Average speed*: 74Mb,
Download limit: Unlimited,
£26.99 per month,
1st year cost £323.88,
Contract period: 24 months
Plusnet Unlimited Full Fibre 74 Broadband
No Voice Service & No Line Rental To Pay
Online Security & Parental Controls
FREE Calls To Award-Winning UK Customer Support
End Of Contract Reminder & Account Review
No Activation Fee To Pay + Plusnet Hub 2 Wi-Fi Router
Please Note Availability Is Limited & Subject To Further Checks At The Plusnet Website
74Mb
Unlimited
24 months
Monthly cost £26.99 1st year cost: £323.88

Go to the PlusNet Fibre website



Average speed*: 100Mb,
Download limit: Unlimited,
£26.99 per month,
1st year cost £333.83,
Contract period: 18 months
Shell Energy Full Fibre 100 Broadband
Save £280 Over The 18 Month Contract
Cost Includes Premium WiFi Router
No Activation Charge
Exclusive Rewards Like Savings On Fuel At Shell Service Stations With The Shell Go+ Rewards Programme + £100 Shell Energy Shop Voucher
Please Note Availability Of Shell Full Fibre Broadband Is Limited & Subject To Further Checks At The Shell Energy Broadband Website
100Mb
Unlimited
18 months
Monthly cost £26.99 1st year cost: £333.83

Go to the Shell Fibre website



Average speed*: 38Mb,
Download limit: Unlimited,
£27.00 per month,
1st year cost £339.00,
Contract period: 18 months
TalkTalk Fibre 35 Broadband
Costs Shown Include TalkTalk Phone Line Rental & The New Powerful Wi-Fi Hub
Industry Leading Privacy & Security Features Like CallSafe, TalkSafe & HomeSafe
30-Day Great Connection Guarantee - Love Your New TalkTalk Fibre Connection Or You Are Free To Leave
38Mb
Unlimited
18 months
Monthly cost £27.00 1st year cost: £339.00

Go to the TalkTalk Fibre website



Average speed*: 61Mb,
Download limit: Unlimited,
£27.00 per month,
1st year cost £597.95,
Contract period: 18 months
Sky Glass 4K TV (The Only TV With Sky Inside), Sky TV, Netflix & Broadband - Unlimited Sky Broadband Superfast + Sky Talk Pay As You Go Calls To UK Landlines + Sky Glass 4K TV + 100 Sky TV Channels + All Of Netflix
£27p/m For 3 Months, £57p/m After
Cost Includes Sky Phone Line Rental & The Sky Glass 4K TV
Pricing May Change During The 18 Month Period
The 43 Inch Sky Glass 4K TV Is £14p/m On A 48 Month Interest Free Loan
No Dish Required, Stream Sky TV & Netflix Over Wi-Fi Using The Voice Controlled Sky Glass 4K TV
Add More TV Packs That You Love Like Sky Sports & Sky Cinema
61Mb
Unlimited
18 months
Monthly cost £27.00 1st year cost: £597.95

Go to the Sky Fibre website



Average speed*: 67Mb,
Download limit: Unlimited,
£28.00 per month,
1st year cost £351.00,
Contract period: 18 months
TalkTalk Fibre 65 Broadband
Costs Shown Include TalkTalk Phone Line Rental & The New Powerful Wi-Fi Hub
Industry Leading Privacy & Security Features Like CallSafe, TalkSafe & HomeSafe
30-Day Great Connection Guarantee - Love Your New TalkTalk Fibre Connection Or You Are Free To Leave
67Mb
Unlimited
18 months
Monthly cost £28.00 1st year cost: £351.00

Go to the TalkTalk Fibre website



Average speed*: 100Mb,
Download limit: Unlimited,
£28.00 per month,
1st year cost £336.00,
Contract period: 24 months
Vodafone Full Fibre 100 Broadband
Latest Vodafone Wi-Fi Hub - Its Most Powerful Router
No Upfront Fees
Intelligent Wi-Fi Giving All Your Devices The Fastest, Most Reliable Connection
Buy A Vodafone Home Broadband Plan + Any New Vodafone Mobile Plan Together To Save Up To £3 A Month On Your Broadband - Then Add As Many SIMs As You Like With Up To 30% Off Each SIM
100Mb
Unlimited
24 months
Monthly cost £28.00 1st year cost: £336.00

Go to the Vodafone Fibre website



Average speed*: 132Mb,
Download limit: Unlimited,
£28.50 per month,
1st year cost £342.00,
Contract period: 18 months
Virgin Media M125 Fibre Broadband
Fastest Ever WiFi Hub
Intelligent WiFi To Automatically Sort WiFi Issues
No Virgin Media Phone Line Rental Required
14-Day Money Back Guarantee
132Mb
Unlimited
18 months
Monthly cost £28.50 1st year cost: £342.00

Go to the Virgin Media website



Average speed*: 200Mb,
Download limit: Unlimited,
£29.99 per month,
1st year cost £369.83,
Contract period: 18 months
Shell Energy Full Fibre 200 Broadband
Cost Includes Premium WiFi Router
No Activation Charge
Exclusive Rewards Like Savings On Fuel At Shell Service Stations With The Shell Go+ Rewards Programme + £125 Shell Energy Shop Voucher
Please Note Availability Of Shell Full Fibre Broadband Is Limited & Subject To Further Checks At The Shell Energy Broadband Website
200Mb
Unlimited
18 months
Monthly cost £29.99 1st year cost: £369.83

Go to the Shell Fibre website



Average speed*: 145Mb,
Download limit: Unlimited,
£30.00 per month,
1st year cost £360.00,
Contract period: 18 months
Sky Broadband Ultrafast + Sky Talk Pay As You Go Calls To UK Landlines & Mobiles
Cost Includes Sky Phone Line Rental & Sky Talk Shield To Freeze Out The Cold Calls
Pricing May Change During The 18 Month Period
New Sky Q Hub + FREE McAfee Internet Security Trial
Sky Guarantee Your Download Line Speed Or Your Money Back (Terms Apply)
Fewest Broadband Complaints In The Industry For Q3 2022 (Source: Ofcom January 2023)
Please Note Availability Is Limited & Subject To Further Checks At The Sky Website
145Mb
Unlimited
18 months
Monthly cost £30.00 1st year cost: £360.00

Go to the Sky Fibre website



Average speed*: 36Mb,
Download limit: Unlimited,
£30.99 per month,
1st year cost £401.87,
Contract period: 24 months
BT Fibre Essential Broadband
No Landline Phone Service Included - Can Be Added During Sign Up If Required
Cost Includes BT Smart Hub, Norton Security, Speed Guarantee & BT Cloud Storage
Add The BT Sport TV Pack For £18 A Month
BT TV Channel Packs Include Premium Channels Like BT Sport + Sky Atlantic, Sky One, Sky Cinema & Sky Sports From NOW
Broadband Complaints Lower Than The Industry Average For Q4 2022 (Source: Latest Ofcom Complaints Report, Published April 2023)
36Mb
Unlimited
24 months
Monthly cost £30.99 1st year cost: £401.87

Go to the BT Superfast Fibre website



Average speed*: 36Mb,
Download limit: Unlimited,
£31.52 per month,
1st year cost £378.24,
Contract period: 24 months
Plusnet Unlimited Fibre Broadband + Evening & Weekend Calls To UK Landlines & UK Mobiles
Cost Includes Plusnet Phone Line Rental
Online Security & Parental Controls
FREE Calls To Award-Winning UK Customer Support
End Of Contract Reminder & Account Review
No Activation Fee To Pay - Hurry! Ends Soon
36Mb
Unlimited
24 months
Monthly cost £31.52 1st year cost: £378.24

Go to the PlusNet Fibre website



Average speed*: 50Mb,
Download limit: Unlimited,
£31.99 per month,
1st year cost £413.87,
Contract period: 24 months
BT Fibre 1 Broadband
£70 BT Reward Card To Spend
No Landline Phone Service Included - Can Be Added During Sign Up If Required
Cost Includes BT Smart Hub, Norton Security, Speed Guarantee & BT Cloud Storage
Add The BT TV Entertainment Pack For £20 A Month
BT TV Entertainment Pack Includes Sky Atlantic With NOW & Netflix
Broadband Complaints Lower Than The Industry Average For Q4 2022 (Source: Latest Ofcom Complaints Report, Published April 2023)
50Mb
Unlimited
24 months
Monthly cost £31.99 1st year cost: £413.87

Go to the BT Superfast Fibre website



Average speed*: 67Mb,
Download limit: Unlimited,
£31.99 per month,
1st year cost £413.87,
Contract period: 24 months
BT Fibre 2 Broadband
£100 BT Reward Card To Go Shopping With
No Landline Phone Service Included - Can Be Added During Sign Up If Required
Cost Includes BT Smart Hub, Norton Security, Speed Guarantee & BT Cloud Storage
Add The BT TV Entertainment Pack For £20 A Month
BT TV Entertainment Pack Includes Sky Atlantic With NOW & Netflix
Broadband Complaints Lower Than The Industry Average For Q4 2022 (Source: Latest Ofcom Complaints Report, Published April 2023)
67Mb
Unlimited
24 months
Monthly cost £31.99 1st year cost: £413.87

Go to the BT Superfast Fibre website



Average speed*: 264Mb,
Download limit: Unlimited,
£31.99 per month,
1st year cost £383.88,
Contract period: 18 months
Virgin Media Big Bundle - Virgin M250 Fibre Broadband + Weekend Calls To UK Landlines + Over 110 Digital TV Channels Including Top Family Picks, Film4, More 4, All The BBC Channels & 10 HD Channels + 7 Day Catch-Up TV Across All The Major Players Like The BBCiPlayer + TV, Movies & Music On Demand
Cost Includes Virgin Media Phone Line Rental
Enjoy 1 Years Welcome DISCOUNT & The New Virgin TV 360 Box
14-Day Money Back Guarantee
New Hub 3 Intelligent WiFi To Automatically Sort WiFi Issues
Add Great Value Personal Picks Like Drama, Kids, BT Sport, Sky Sports, Sky Cinema & Asian Mela - All On One-Month Rolling Contracts
264Mb
Unlimited
18 months
Monthly cost £31.99 1st year cost: £383.88

Go to the Virgin Media website



Average speed*: 150Mb,
Download limit: Unlimited,
£31.99 per month,
1st year cost £413.87,
Contract period: 24 months
BT Full Fibre 100 Broadband
£50 BT Reward Card To Go Shopping With
No Landline Phone Service Included - Can Be Added During Sign Up If Required
Cost Includes BT Virus Protect With Norton Security, Personal Speed Guarantee, Powerful Smart Hub 2 & BT Cloud Storage
Add The BT Sport TV Pack For £18 A Month
The BT Sport TV Pack Includes All BT Sport Channels, Eurosport, AMC & Discovery+
Broadband Complaints Lower Than The Industry Average For Q4 2022 (Source: Latest Ofcom Complaints Report, Published April 2023)
Please Note Availability Is Limited & Subject To Further Checks At The BT Website
150Mb
Unlimited
24 months
Monthly cost £31.99 1st year cost: £413.87

Go to the BT Superfast Fibre website



Average speed*: 500Mb,
Download limit: Unlimited,
£31.99 per month,
1st year cost £383.88,
Contract period: 24 months
Plusnet Unlimited Full Fibre 500 Broadband
No Voice Service & No Line Rental To Pay
Online Security & Parental Controls
FREE Calls To Award-Winning UK Customer Support
End Of Contract Reminder & Account Review
No Activation Fee To Pay + Plusnet Hub 2 Wi-Fi Router
Please Note Availability Is Limited & Subject To Further Checks At The Plusnet Website
500Mb
Unlimited
24 months
Monthly cost £31.99 1st year cost: £383.88

Go to the PlusNet Fibre website



Average speed*: 38Mb,
Download limit: Unlimited,
£32.00 per month,
1st year cost £399.00,
Contract period: 18 months
TalkTalk Fibre 35 Broadband + TalkTalk TV With TalkTalk TV 4K Box, 70+ Freeview Channels (15 In HD) With Pause & Rewind Live TV, 7 Day Catch-Up TV & 30 On-Demand Streaming Apps Like The BBCiPlayer
Costs Shown Include TalkTalk Phone Line Rental & The New Powerful Wi-Fi Hub
Access Your Favourite Streaming Apps Like Netflix, Prime & NOW
Add & Remove Landline Call Plans On A Flexible 1 Month Contract
30-Day Great Connection Guarantee - Love Your New TalkTalk Fibre Connection Or You Are Free To Leave
38Mb
Unlimited
18 months
Monthly cost £32.00 1st year cost: £399.00

Go to the TalkTalk Fibre website



Average speed*: 152Mb,
Download limit: Unlimited,
£32.00 per month,
1st year cost £399.00,
Contract period: 18 months
TalkTalk Full Fibre 150 Broadband
Costs Shown Include TalkTalk Phone Line Rental & The New Powerful Wi-Fi Hub
Industry Leading Privacy & Security Features Like CallSafe, TalkSafe & SuperSafe Boost
£100 Gift Card + 30-Day Great Connection Guarantee - Love Your New TalkTalk Fibre Connection Or You Are Free To Leave
Please Note Availability Is Limited & Subject To Further Checks At The TalkTalk Website
152Mb
Unlimited
18 months
Monthly cost £32.00 1st year cost: £399.00

Go to the TalkTalk Fibre website



Average speed*: 264Mb,
Download limit: Unlimited,
£32.50 per month,
1st year cost £390.00,
Contract period: 18 months
Virgin Media M250 Fibre Broadband
Fastest Ever WiFi Hub
Intelligent WiFi To Automatically Sort WiFi Issues
No Virgin Media Phone Line Rental Required
14-Day Money Back Guarantee
264Mb
Unlimited
18 months
Monthly cost £32.50 1st year cost: £390.00

Go to the Virgin Media website



Average speed*: 63Mb,
Download limit: Unlimited,
£32.99 per month,
1st year cost £400.88,
Contract period: 12 months
NOW Super Fibre Broadband + Pay As You Use Calls + TV Entertainment Membership
Cost Includes Phone Line Rental
TV Entertainment Membership Includes 11 Of The Best Pay TV Channels Like Sky Atlantic, Sky One & Fox That You Will Not Find On Freeview + 300 Box Sets On Demand
Register Up To 4 Devices & Watch On 2 At The Same Time
No Contract Option Available For An Extra £60
Add Sky Cinema & Sky Sports For An Extra £5.99p/m & £26p/m Respectively
No Activation Fee (Save £15) - Hurry! Offer Ends Soon
63Mb
Unlimited
12 months
Monthly cost £32.99 1st year cost: £400.88

Go to the NOW TV Fibre website



Average speed*: 67Mb,
Download limit: Unlimited,
£33.00 per month,
1st year cost £411.00,
Contract period: 18 months
TalkTalk Fibre 65 Broadband + TalkTalk TV With TalkTalk TV 4K Box, 70+ Freeview Channels (15 In HD) With Pause & Rewind Live TV, 7 Day Catch-Up TV & 30 On-Demand Streaming Apps Like The BBCiPlayer
Costs Shown Include TalkTalk Phone Line Rental & The New Powerful Wi-Fi Hub
Access Your Favourite Streaming Apps Like Netflix, Prime & NOW
Add & Remove Landline Call Plans On A Flexible 1 Month Contract
30-Day Great Connection Guarantee - Love Your New TalkTalk Fibre Connection Or You Are Free To Leave
67Mb
Unlimited
18 months
Monthly cost £33.00 1st year cost: £411.00

Go to the TalkTalk Fibre website



Average speed*: 36Mb,
Download limit: Unlimited,
£33.00 per month,
1st year cost £425.95,
Contract period: 18 months
Sky Broadband & TV Essentials Bundle - Unlimited Sky Broadband Superfast 35 + Sky Talk Pay As You Go Calls To UK Landlines + Sky TV Essentials With 240 Free To Air Channels + 8 Free To Air HD Channels + Access Your Favourite Apps & Recordings
Cost Includes Sky Phone Line Rental & Sky Talk Shield To Freeze Out The Cold Calls
Pricing May Change During The 18 Month Period
Record & Store 500 Hours With The Sky Q 1TB Box
NEW Entry-Level Sky Broadband & TV Package - Add Sky TV With Over 150 TV Channels Not Available On Freeview (Like Sky Atlantic & Sky One) + Over 500 Box Sets For £8 A Month
36Mb
Unlimited
18 months
Monthly cost £33.00 1st year cost: £425.95

Go to the Sky Fibre website



Average speed*: 66Mb,
Download limit: Unlimited,
£33.52 per month,
1st year cost £402.24,
Contract period: 24 months
Plusnet Unlimited Fibre Extra Broadband + Evening & Weekend Calls To UK Landlines & UK Mobiles
Cost Includes Plusnet Phone Line Rental
Online Security & Parental Controls
FREE Calls To Award-Winning UK Customer Support
End Of Contract Reminder & Account Review
No Activation Fee To Pay - Hurry! Ends Soon
66Mb
Unlimited
24 months
Monthly cost £33.52 1st year cost: £402.24

Go to the PlusNet Fibre website



Average speed*: 36Mb,
Download limit: Unlimited,
£33.99 per month,
1st year cost £412.88,
Contract period: 12 months
NOW Fab Fibre Broadband + Pay As You Use Calls + TV Entertainment Membership
Cost Includes Phone Line Rental
TV Entertainment Membership Includes 11 Of The Best Pay TV Channels Like Sky Atlantic, Sky One & Fox That You Will Not Find On Freeview + 300 Box Sets On Demand
Register Up To 4 Devices & Watch On 2 At The Same Time
No Contract Option Available For An Extra £60
Add Sky Cinema & Sky Sports For An Extra £5.99p/m & £26p/m Respectively
No Activation Fee (Save £15) - Hurry! Offer Ends Soon
36Mb
Unlimited
12 months
Monthly cost £33.99 1st year cost: £412.88

Go to the NOW TV Fibre website



Average speed*: 132Mb,
Download limit: Unlimited,
£34.00 per month,
1st year cost £417.99,
Contract period: 18 months
Virgin Media M125 Fibre Broadband + Weekend Calls To UK Landlines & Mobiles
Cost Includes Virgin Media Phone Line Rental
Enjoy 1 Years Welcome DISCOUNT
14-Day Money Back Guarantee
Intelligent WiFi To Automatically Sort WiFi Issues
132Mb
Unlimited
18 months
Monthly cost £34.00 1st year cost: £417.99

Go to the Virgin Media website



Average speed*: 36Mb,
Download limit: Unlimited,
£34.50 per month,
1st year cost £414.00,
Contract period: 18 months
Sky Broadband Superfast 35 + Sky Talk Pay As You Go Calls To UK Landlines & Mobiles
Cost Includes Sky Phone Line Rental & Sky Talk Shield To Freeze Out The Cold Calls
Pricing May Change During The 18 Month Period
New Sky Q Hub + FREE McAfee Internet Security Trial
Fewest Broadband Complaints In The Industry For Q4 2022 (Source: Ofcom April 2023)
36Mb
Unlimited
18 months
Monthly cost £34.50 1st year cost: £414.00

Go to the Sky Fibre website



Average speed*: 36Mb,
Download limit: Unlimited,
£36.75 per month,
1st year cost £441.00,
Contract period: 24 months
Plusnet Unlimited Fibre Broadband + Anytime Calls To UK Landlines & UK Mobiles
Cost Includes Plusnet Phone Line Rental
Online Security & Parental Controls
FREE Calls To Award-Winning UK Customer Support
End Of Contract Reminder & Account Review
No Activation Fee To Pay - Hurry! Ends Soon
36Mb
Unlimited
24 months
Monthly cost £36.75 1st year cost: £441.00

Go to the PlusNet Fibre website



Average speed*: 152Mb,
Download limit: Unlimited,
£37.00 per month,
1st year cost £459.00,
Contract period: 18 months
TalkTalk Full Fibre 150 Broadband + TalkTalk TV With TalkTalk TV Hub, 70+ Freeview Channels (15 In HD) With Pause & Rewind Live TV, 7 Day Catch-Up TV, 30 On-Demand Streaming Apps Like The BBCiPlayer & Google Play Apps & Services
Costs Shown Include TalkTalk Phone Line Rental & The New Powerful Wi-Fi Hub
Access Your Favourite Streaming Apps Like Netflix, Prime & NOW
Add & Remove Landline Call Plans On A Flexible 1 Month Contract
30-Day Great Connection Guarantee - Love Your New TalkTalk Fibre Connection Or You Are Free To Leave
Please Note Availability Is Limited & Subject To Further Checks At The TalkTalk Website
152Mb
Unlimited
18 months
Monthly cost £37.00 1st year cost: £459.00

Go to the TalkTalk Fibre website



Average speed*: 500Mb,
Download limit: Unlimited,
£37.00 per month,
1st year cost £606.95,
Contract period: 18 months
Sky Glass 4K TV (The Only TV With Sky Inside), Sky TV, Netflix & Broadband - Unlimited Sky Broadband Ultrafast Plus + Sky Talk Pay As You Go Calls To UK Landlines + Sky Glass 4K TV + 100 Sky TV Channels + All Of Netflix
£37p/m For 1 Month, £63p/m After
Cost Includes Sky Phone Line Rental & The Sky Glass 4K TV
Pricing May Change During The 18 Month Period
The 43 Inch Sky Glass 4K TV Is £14p/m On A 48 Month Interest Free Loan
No Dish Required, Stream Sky TV & Netflix Over Wi-Fi Using The Voice Controlled Sky Glass 4K TV
Add More TV Packs That You Love Like Sky Sports & Sky Cinema
Please Note Availability Is Limited & Subject To Further Checks At The Sky Website
500Mb
Unlimited
18 months
Monthly cost £37.00 1st year cost: £606.95

Go to the Sky Fibre website



Average speed*: 500Mb,
Download limit: Unlimited,
£37.99 per month,
1st year cost £485.87,
Contract period: 24 months
BT Full Fibre 500 Broadband
£50 BT Reward Card To Go Shopping With
No Landline Phone Service Included - Can Be Added During Sign Up If Required
Cost Includes BT Virus Protect With Norton Security, Personal Speed Guarantee, Powerful Smart Hub 2 & BT Cloud Storage
Add The BT Sport TV Pack For £18 A Month
BT TV Channel Packs Include Premium Channels Like BT Sport + Sky Atlantic, Sky One, Sky Cinema & Sky Sports From NOW
Broadband Complaints Lower Than The Industry Average For Q4 2022 (Source: Latest Ofcom Complaints Report, Published April 2023)
Please Note Availability Is Limited & Subject To Further Checks At The BT Website
500Mb
Unlimited
24 months
Monthly cost £37.99 1st year cost: £485.87

Go to the BT Superfast Fibre website



Average speed*: 362Mb,
Download limit: Unlimited,
£38.50 per month,
1st year cost £462.00,
Contract period: 18 months
Virgin Media M350 Fibre Broadband
Fastest Ever WiFi Hub
Intelligent WiFi To Automatically Sort WiFi Issues
No Virgin Media Phone Line Rental Required
14-Day Money Back Guarantee
362Mb
Unlimited
18 months
Monthly cost £38.50 1st year cost: £462.00

Go to the Virgin Media website



Average speed*: 66Mb,
Download limit: Unlimited,
£38.75 per month,
1st year cost £465.00,
Contract period: 24 months
Plusnet Unlimited Fibre Extra Broadband + Anytime Calls To UK Landlines & Mobiles
Cost Includes Plusnet Phone Line Rental
Online Security & Parental Controls
FREE Calls To Award-Winning UK Customer Support
End Of Contract Reminder & Account Review
No Activation Fee To Pay - Hurry! Ends Soon
66Mb
Unlimited
24 months
Monthly cost £38.75 1st year cost: £465.00

Go to the PlusNet Fibre website



Average speed*: 36Mb,
Download limit: Unlimited,
£38.99 per month,
1st year cost £497.87,
Contract period: 12 months
BT Fibre Essential Broadband
Landline Phone Service Included - Can Be Removed During Sign Up If Required
Cost Includes BT Virus Protect With Norton Security, Personal Speed Guarantee, Powerful Smart Hub 2 & BT Cloud Storage
Add A BT TV Channel Pack From £18 A Month
BT TV Channel Packs Include Premium Channels Like BT Sport + Sky Atlantic, Sky One, Sky Cinema & Sky Sports From NOW
Broadband Complaints Lower Than The Industry Average For Q4 2022 (Source: Latest Ofcom Complaints Report, Published April 2023)
Entry-Level BT Fibre Package
36Mb
Unlimited
12 months
Monthly cost £38.99 1st year cost: £497.87

Go to the BT Superfast Fibre website



Average speed*: 38Mb,
Download limit: Unlimited,
£39.00 per month,
1st year cost £468.00,
Contract period: 24 months
Vodafone Pro II Fibre 1 Broadband
Available As Full Fibre Subject To Further Checks
No Upfront Fees
Wi-Fi 6E Ultra Hub + Booster For The Fastest Wi-Fi Technology Around The Home
Automatic 4G Broadband Backup
Dedicated UK Based Wi-Fi Experts On Hand
12 Months FREE Norton 360 Premium - Award Winning Ant-Virus Protection & Parental Controls
Buy A Vodafone Home Broadband Plan + Any New Vodafone Mobile Plan Together To Save Up To £3 A Month On Your Broadband - Then Add As Many SIMs As You Like With Up To 30% Off Each SIM
38Mb
Unlimited
24 months
Monthly cost £39.00 1st year cost: £468.00

Go to the Vodafone Fibre website



Average speed*: 36Mb,
Download limit: Unlimited,
£39.00 per month,
1st year cost £468.00,
Contract period: 18 months
Sky Stream (The New Way To Get Sky TV), Sky TV, Netflix & Broadband 35 - Unlimited Sky Broadband Superfast 35 + Sky Talk Pay As You Go Calls To UK Landlines + Sky Stream TV Box + 100 Sky TV Channels + All Of Netflix
Cost Includes Sky Phone Line Rental & The Sky Stream TV Box
Pricing May Change During The 18 Month Period
No Dish Required, Stream Sky TV & Netflix Over Wi-Fi With The Sky Stream Box + Enjoy Next Day Delivery
Add More TV Packs That You Love Like Sky Sports & Sky Cinema
36Mb
Unlimited
18 months
Monthly cost £39.00 1st year cost: £468.00

Go to the Sky Fibre website



Average speed*: 525Mb,
Download limit: Unlimited,
£39.00 per month,
1st year cost £483.00,
Contract period: 18 months
TalkTalk Full Fibre 500 Broadband
Costs Shown Include TalkTalk Phone Line Rental & The New Powerful Wi-Fi Hub
Industry Leading Privacy & Security Features Like CallSafe, TalkSafe & SuperSafe Boost
£125 Gift Card + 30-Day Great Connection Guarantee - Love Your New TalkTalk Fibre Connection Or You Are Free To Leave
Please Note Availability Is Limited & Subject To Further Checks At The TalkTalk Website
525Mb
Unlimited
18 months
Monthly cost £39.00 1st year cost: £483.00

Go to the TalkTalk Fibre website



Average speed*: 264Mb,
Download limit: Unlimited,
£39.50 per month,
1st year cost £483.99,
Contract period: 18 months
Virgin Media Bigger Bundle - Virgin M250 Fibre Broadband + Over 190 Digital TV Channels Incl. Top Family Picks, Top Sky HD Channels, BT Sport, 50 HD Channels + 7 Day Catch-Up TV Across All The Major Players Like The BBCiPlayer + TV, Movies & Music On Demand
Cost Includes Virgin Media Phone Line Rental
Enjoy 1 Years Welcome DISCOUNT & The New Virgin TV 360 Box
Includes BT Sport 4K UHD & ESPN HD
14-Day Money Back Guarantee
New Hub 3 With Intelligent WiFi To Automatically Sort WiFi Issues
Add Great Value Personal Picks Like Drama, Kids, Sky Sports, Sky Cinema & Asian Mela - All On One-Month Rolling Contracts
264Mb
Unlimited
18 months
Monthly cost £39.50 1st year cost: £483.99

Go to the Virgin Media website



Average speed*: 50Mb,
Download limit: Unlimited,
£39.99 per month,
1st year cost £509.87,
Contract period: 12 months
BT Fibre 1 Broadband
Landline Phone Service Included - Can Be Removed During Sign Up If Required
Also Includes BT Virus Protect With Norton Security, Personal Speed Guarantee, Powerful Smart Hub 2 & BT Cloud Storage
Add A BT TV Channel Pack From £18 A Month
BT TV Channel Packs Include Premium Channels Like BT Sport + Sky Atlantic, Sky One, Sky Cinema & Sky Sports From NOW
Broadband Complaints Lower Than The Industry Average For Q4 2022 (Source: Latest Ofcom Complaints Report, Published April 2023)
50Mb
Unlimited
12 months
Monthly cost £39.99 1st year cost: £509.87

Go to the BT Superfast Fibre website



Average speed*: 264Mb,
Download limit: Unlimited,
£40.00 per month,
1st year cost £489.99,
Contract period: 18 months
Virgin Media M250 Fibre Broadband + Weekend Calls To UK Landlines & Mobiles
Cost Includes Virgin Media Phone Line Rental
Enjoy 1 Years Welcome DISCOUNT
14-Day Money Back Guarantee
Intelligent WiFi To Automatically Sort WiFi Issues
264Mb
Unlimited
18 months
Monthly cost £40.00 1st year cost: £489.99

Go to the Virgin Media website



Average speed*: 300Mb,
Download limit: Unlimited,
£40.99 per month,
1st year cost £501.83,
Contract period: 18 months
Shell Energy Full Fibre 300 Broadband
Cost Includes Premium WiFi Router
No Activation Charge
Exclusive Rewards Like Savings On Fuel At Shell Service Stations With The Shell Go+ Rewards Programme + £150 Shell Energy Shop Voucher
Please Note Availability Of Shell Full Fibre Broadband Is Limited & Subject To Further Checks At The Shell Energy Broadband Website
300Mb
Unlimited
18 months
Monthly cost £40.99 1st year cost: £501.83

Go to the Shell Fibre website



Average speed*: 67Mb,
Download limit: Unlimited,
£41.00 per month,
1st year cost £492.00,
Contract period: 24 months
Vodafone Pro II Fibre 2 Broadband
Available As Full Fibre Subject To Further Checks
No Upfront Fees
Wi-Fi 6E Ultra Hub + Booster For The Fastest Wi-Fi Technology Around The Home
Automatic 4G Broadband Backup
Dedicated UK Based Wi-Fi Experts On Hand
12 Months FREE Norton 360 Premium - Award Winning Ant-Virus Protection & Parental Controls
Buy A Vodafone Home Broadband Plan + Any New Vodafone Mobile Plan Together To Save Up To £3 A Month On Your Broadband - Then Add As Many SIMs As You Like With Up To 30% Off Each SIM
67Mb
Unlimited
24 months
Monthly cost £41.00 1st year cost: £492.00

Go to the Vodafone Fibre website



Average speed*: 900Mb,
Download limit: Unlimited,
£41.99 per month,
1st year cost £503.88,
Contract period: 24 months
Plusnet Unlimited Full Fibre 900 Broadband
No Voice Service & No Line Rental To Pay
Online Security & Parental Controls
FREE Calls To Award-Winning UK Customer Support
End Of Contract Reminder & Account Review
No Activation Fee To Pay + Plusnet Hub 2 Wi-Fi Router
Please Note Availability Is Limited & Subject To Further Checks At The Plusnet Website
900Mb
Unlimited
24 months
Monthly cost £41.99 1st year cost: £503.88

Go to the PlusNet Fibre website



Average speed*: 140Mb,
Download limit: Unlimited,
£41.99 per month,
1st year cost £513.83,
Contract period: 18 months
Shell Energy Ultrafast Fibre Broadband + Pay As You Go Calls To UK Landlines & Mobiles
Cost Includes Phone Line Rental & WiFi Router
No Activation Charge
Exclusive Rewards Like Savings On Fuel At Shell Service Stations With The Shell Go+ Rewards Programme
Please Note Availability Of Shell Ultrafast Fibre Is Limited & Subject To Further Checks At The Shell Energy Broadband Website
140Mb
Unlimited
18 months
Monthly cost £41.99 1st year cost: £513.83

Go to the Shell Fibre website



Average speed*: 67Mb,
Download limit: Unlimited,
£43.99 per month,
1st year cost £557.87,
Contract period: 12 months
BT Fibre 2 Broadband
Landline Phone Service Included - Can Be Removed During Sign Up If Required
Also Includes BT Virus Protect With Norton Security, Personal Speed Guarantee, Powerful Smart Hub 2 & BT Cloud Storage
Add A BT TV Channel Pack From £18 A Month
BT TV Channel Packs Include Premium Channels Like BT Sport + Sky Atlantic, Sky One, Sky Cinema & Sky Sports From NOW
Broadband Complaints Lower Than The Industry Average For Q4 2022 (Source: Latest Ofcom Complaints Report, Published April 2023)
67Mb
Unlimited
12 months
Monthly cost £43.99 1st year cost: £557.87

Go to the BT Superfast Fibre website



Average speed*: 500Mb,
Download limit: Unlimited,
£43.99 per month,
1st year cost £537.83,
Contract period: 18 months
Shell Energy Full Fibre 500 Broadband
Cost Includes Premium WiFi Router
No Activation Charge
Exclusive Rewards Like Savings On Fuel At Shell Service Stations With The Shell Go+ Rewards Programme + £175 Shell Energy Shop Voucher
Please Note Availability Of Shell Full Fibre Broadband Is Limited & Subject To Further Checks At The Shell Energy Broadband Website
500Mb
Unlimited
18 months
Monthly cost £43.99 1st year cost: £537.83

Go to the Shell Fibre website



Average speed*: 516Mb,
Download limit: Unlimited,
£44.50 per month,
1st year cost £534.00,
Contract period: 18 months
Virgin Media M500 Fibre Broadband
Fastest Ever WiFi Hub
Intelligent WiFi To Automatically Sort WiFi Issues
No Virgin Media Phone Line Rental Required
14-Day Money Back Guarantee
516Mb
Unlimited
18 months
Monthly cost £44.50 1st year cost: £534.00

Go to the Virgin Media website



Average speed*: 1.13Gb,
Download limit: Unlimited,
£45.00 per month,
1st year cost £540.00,
Contract period: 18 months
Virgin Media Gig1 Fibre Broadband
No Virgin Media Phone Line Required
Latest Hub 4 Wireless Router Included
14-Day Money Back Guarantee
Intelligent WiFi To Automatically Sort WiFi Issues
Please Note Availability Is Limited & Subject To Further Checks At The Virgin Media Website
1.13Gb
Unlimited
18 months
Monthly cost £45.00 1st year cost: £540.00

Go to the Virgin Media website



Average speed*: 38Mb,
Download limit: Unlimited,
£46.00 per month,
1st year cost £552.00,
Contract period: 24 months
Vodafone Pro II Fibre 1 Xtra - Vodafone Pro II Fibre 1 Broadband + Anytime Calls To Standard UK Landlines & Mobiles + FREE Apple TV 4K
Available As Full Fibre Subject To Further Checks
No Upfront Fees
Wi-Fi 6E Ultra Hub + Booster For The Fastest Wi-Fi Technology Around The Home
Automatic 4G Broadband Backup
Dedicated UK Based Wi-Fi Experts On Hand
12 Months FREE Norton 360 Premium - Award Winning Ant-Virus Protection & Parental Controls
FREE Apple TV 4K + Watch TV, Films & Exclusive Apple Originals With The 12 Month Apple TV+ Subscription + Enjoy Your Favourite Shows From The BBC iPlayer, ITV Hub, All4 & My5 + Add Your Subscriptions From NOW TV & Amazon Prime Video
No Price Rises While In Contract
38Mb
Unlimited
24 months
Monthly cost £46.00 1st year cost: £552.00

Go to the Vodafone Fibre website



Average speed*: 362Mb,
Download limit: Unlimited,
£46.00 per month,
1st year cost £561.99,
Contract period: 18 months
Virgin Media M350 Fibre Broadband + Weekend Calls To UK Landlines & Mobiles
Cost Includes Virgin Media Phone Line Rental
Enjoy 1 Years Welcome DISCOUNT
14-Day Money Back Guarantee
Intelligent WiFi To Automatically Sort WiFi Issues
362Mb
Unlimited
18 months
Monthly cost £46.00 1st year cost: £561.99

Go to the Virgin Media website



Average speed*: 145Mb,
Download limit: Unlimited,
£46.00 per month,
1st year cost £552.00,
Contract period: 18 months
Sky Stream (The New Way To Get Sky TV), Sky TV, Netflix & Ultrafast Broadband - Unlimited Sky Broadband Ultrafast + Sky Talk Pay As You Go Calls To UK Landlines + Sky Stream TV Box + 100 Sky TV Channels + All Of Netflix
Cost Includes Sky Phone Line Rental & The Sky Stream TV Box
Pricing May Change During The 18 Month Period
No Dish Required, Stream Sky TV & Netflix Over Wi-Fi With The Sky Stream Box + Enjoy Next Day Delivery
Add More TV Packs That You Love Like Sky Sports & Sky Cinema
Please Note Availability Is Limited & Subject To Further Checks At The Sky Website
145Mb
Unlimited
18 months
Monthly cost £46.00 1st year cost: £552.00

Go to the Sky Fibre website



Average speed*: 290Mb,
Download limit: Unlimited,
£46.99 per month,
1st year cost £573.83,
Contract period: 18 months
Shell Energy Ultrafast Fibre Plus Broadband + Pay As You Go Calls To UK Landlines & Mobiles
Cost Includes Phone Line Rental & WiFi Router
No Activation Charge
Exclusive Rewards Like Savings On Fuel At Shell Service Stations With The Shell Go+ Rewards Programme
Please Note Availability Of Shell Ultrafast Fibre Is Limited & Subject To Further Checks At The Shell Energy Broadband Website
290Mb
Unlimited
18 months
Monthly cost £46.99 1st year cost: £573.83

Go to the Shell Fibre website



Average speed*: 67Mb,
Download limit: Unlimited,
£48.00 per month,
1st year cost £576.00,
Contract period: 24 months
Vodafone Pro II Fibre 2 Xtra - Vodafone Pro II Fibre 2 Broadband + Anytime Calls To Standard UK Landlines & Mobiles + FREE Apple TV 4K
Available As Full Fibre Subject To Further Checks
No Upfront Fees
Wi-Fi 6E Ultra Hub + Booster For The Fastest Wi-Fi Technology Around The Home
Automatic 4G Broadband Backup
Dedicated UK Based Wi-Fi Experts On Hand
12 Months FREE Norton 360 Premium - Award Winning Ant-Virus Protection & Parental Controls
FREE Apple TV 4K + Watch TV, Films & Exclusive Apple Originals With The 12 Month Apple TV+ Subscription + Enjoy Your Favourite Shows From The BBC iPlayer, ITV Hub, All4 & My5 + Add Your Subscriptions From NOW TV & Amazon Prime Video
No Price Rises While In Contract
67Mb
Unlimited
24 months
Monthly cost £48.00 1st year cost: £576.00

Go to the Vodafone Fibre website



Average speed*: 944Mb,
Download limit: Unlimited,
£49.00 per month,
1st year cost £603.00,
Contract period: 18 months
TalkTalk Full Fibre 900 Broadband
Costs Shown Include TalkTalk Phone Line Rental & The New Powerful Wi-Fi Hub
Industry Leading Privacy & Security Features Like CallSafe, TalkSafe & SuperSafe Boost
£150 Gift Card + 30-Day Great Connection Guarantee - Love Your New TalkTalk Fibre Connection Or You Are Free To Leave
Please Note Availability Is Limited & Subject To Further Checks At The TalkTalk Website
944Mb
Unlimited
18 months
Monthly cost £49.00 1st year cost: £603.00

Go to the TalkTalk Fibre website



Average speed*: 67Mb,
Download limit: Unlimited,
£49.99 per month,
1st year cost £659.87,
Contract period: 24 months
BT Fibre 2 + Sport TV Pack With BT 4K Recordable Box, Over 80 Freeview Channels (15 In HD) With Record, Pause & Rewind Live TV, The AMC Channel, All 4 BT Sport Channels With 52 Live Premier League Matches & Every Single Champions League Game, The Box Nation Channel, Plus 7 Day Catch-Up TV Across The BBC iPlayer, ITV Hub, All4 and My5 With Scrollback EPG
£100 BT Reward Card To Go Shopping With
No Landline Phone Service Included - Can Be Added During Sign Up If Required
Cost Includes BT Smart Hub, Norton Security, Speed Guarantee & BT Cloud Storage
Enjoy Live Champions League & Premier League Football Exclusive To BT Sport
Add Other Channel Packs Including Sky Atlantic, Sky Cinema & Sky Sports
67Mb
Unlimited
24 months
Monthly cost £49.99 1st year cost: £659.87

Go to the BT Superfast Fibre website



Average speed*: 900Mb,
Download limit: Unlimited,
£49.99 per month,
1st year cost £609.83,
Contract period: 18 months
Shell Energy Full Fibre 900 Broadband
Cost Includes Premium WiFi Router
No Activation Charge
Exclusive Rewards Like Savings On Fuel At Shell Service Stations With The Shell Go+ Rewards Programme + £175 Shell Energy Shop Voucher
Please Note Availability Of Shell Full Fibre Broadband Is Limited & Subject To Further Checks At The Shell Energy Broadband Website
900Mb
Unlimited
18 months
Monthly cost £49.99 1st year cost: £609.83

Go to the Shell Fibre website



Average speed*: 500Mb,
Download limit: Unlimited,
£50.00 per month,
1st year cost £600.00,
Contract period: 24 months
Vodafone Pro II Full Fibre 500 Broadband
No Upfront Fees
Wi-Fi 6E Ultra Hub + Booster For The Fastest Wi-Fi Technology Around The Home
Automatic 4G Broadband Backup
Dedicated UK Based Wi-Fi Experts On Hand
12 Months FREE Norton 360 Premium - Award Winning Ant-Virus Protection & Parental Controls
Buy A Vodafone Home Broadband Plan + Any New Vodafone Mobile Plan Together To Save Up To £3 A Month On Your Broadband - Then Add As Many SIMs As You Like With Up To 30% Off Each SIM
Please Note Availability Is Limited & Subject To Further Checks At The Vodafone Website
500Mb
Unlimited
24 months
Monthly cost £50.00 1st year cost: £600.00

Go to the Vodafone Fibre website



Average speed*: 200Mb,
Download limit: Unlimited,
£50.00 per month,
1st year cost £600.00,
Contract period: 24 months
Vodafone Pro II Full Fibre 200 Broadband
No Upfront Fees
Wi-Fi 6E Ultra Hub + Booster For The Fastest Wi-Fi Technology Around The Home
Automatic 4G Broadband Backup
Dedicated UK Based Wi-Fi Experts On Hand
12 Months FREE Norton 360 Premium - Award Winning Ant-Virus Protection & Parental Controls
Buy A Vodafone Home Broadband Plan + Any New Vodafone Mobile Plan Together To Save Up To £3 A Month On Your Broadband - Then Add As Many SIMs As You Like With Up To 30% Off Each SIM
Please Note Availability Is Limited & Subject To Further Checks At The Vodafone Website
200Mb
Unlimited
24 months
Monthly cost £50.00 1st year cost: £600.00

Go to the Vodafone Fibre website



Average speed*: 132Mb,
Download limit: Unlimited,
£51.00 per month,
1st year cost £692.00,
Contract period: 1 month
Virgin Media M125 Fibre Broadband + Weekend Calls To UK Landlines & Mobiles
Rolling 30 Day Contract - Give 30 Days Notice To Cancel. £35 Setup Fee + £45 Rolling Contract Fee Required
Cost Includes Virgin Media Phone Line Rental
Latest Virgin Media Wi-Fi Hub
Intelligent Wi-Fi To Automatically Sort Wi-Fi Issues
132Mb
Unlimited
1 month
Monthly cost £51.00 1st year cost: £692.00

Go to the Virgin Media website



Average speed*: 67Mb,
Download limit: Unlimited,
£51.99 per month,
1st year cost £683.87,
Contract period: 24 months
BT Fibre 2 + Entertainment TV Pack With BT 4K Recordable Box, Over 80 Freeview Channels (15 In HD) With Record, Pause & Rewind Live TV, The NOW Entertainment Membership With 20 Premium Channels Including Sky Atlantic, Sky One, Discovery & Comedy Central, Over 300 Box Sets On Demand From NOW, All Of Netflix, Plus 7 Day Catch-Up TV Across The BBC iPlayer, ITV Hub, All4 and My5 With Scrollback EPG
£100 BT Reward Card To Go Shopping With
No Landline Phone Service Included - Can Be Added During Sign Up If Required
Cost Includes BT Smart Hub, Norton Security, Speed Guarantee & BT Cloud Storage
Enjoy Great TV On Sky Atlantic, Sky One & Netflix
Add TV Channel Packs Like Sport With Live Premier League Matches & All UEFA Champions League Games From £18p/m Extra
67Mb
Unlimited
24 months
Monthly cost £51.99 1st year cost: £683.87

Go to the BT Superfast Fibre website



Average speed*: 516Mb,
Download limit: Unlimited,
£52.00 per month,
1st year cost £633.99,
Contract period: 18 months
Virgin Media M500 Fibre Broadband + Weekend Calls To UK Landlines & Mobiles
Cost Includes Virgin Media Phone Line Rental
Enjoy 1 Years Welcome DISCOUNT
14-Day Money Back Guarantee
Intelligent WiFi To Automatically Sort WiFi Issues
516Mb
Unlimited
18 months
Monthly cost £52.00 1st year cost: £633.99

Go to the Virgin Media website



Average speed*: 900Mb,
Download limit: Unlimited,
£52.99 per month,
1st year cost £665.87,
Contract period: 24 months
BT Full Fibre 900 Broadband
£50 BT Reward Card To Go Shopping With
No Landline Phone Service Included - Can Be Added During Sign Up If Required
Cost Includes BT Virus Protect With Norton Security, Personal Speed Guarantee, Powerful Smart Hub 2 & BT Cloud Storage
Add The BT Sport TV Pack For £18 A Month
BT TV Channel Packs Include Premium Channels Like BT Sport + Sky Atlantic, Sky One, Sky Cinema & Sky Sports From NOW
Broadband Complaints Lower Than The Industry Average For Q4 2022 (Source: Latest Ofcom Complaints Report, Published April 2023)
Please Note Availability Is Limited & Subject To Further Checks At The BT Website
900Mb
Unlimited
24 months
Monthly cost £52.99 1st year cost: £665.87

Go to the BT Superfast Fibre website



Average speed*: 145Mb,
Download limit: Unlimited,
£57.00 per month,
1st year cost £694.00,
Contract period: 18 months
Sky Glass 4K TV (The Only TV With Sky Inside), Sky TV, Netflix & Broadband - Unlimited Sky Broadband Ultrafast + Sky Talk Pay As You Go Calls To UK Landlines + Sky Glass 4K TV + 100 Sky TV Channels + All Of Netflix
Cost Includes Sky Phone Line Rental & The Sky Glass 4K TV
Pricing May Change During The 18 Month Period
The 43 Inch Sky Glass 4K TV Is £14p/m On A 48 Month Interest Free Loan
No Dish Required, Stream Sky TV & Netflix Over Wi-Fi Using The Voice Controlled Sky Glass 4K TV
Add More TV Packs That You Love Like Sky Sports & Sky Cinema
Please Note Availability Is Limited & Subject To Further Checks At The Sky Website
145Mb
Unlimited
18 months
Monthly cost £57.00 1st year cost: £694.00

Go to the Sky Fibre website



Average speed*: 213Mb,
Download limit: Unlimited,
£57.00 per month,
1st year cost £764.00,
Contract period: 1 month
Virgin Media M200 Fibre Broadband + Weekend Calls To UK Landlines & Mobiles
Rolling 30 Day Contract - Give 30 Days Notice To Cancel. £35 Setup Fee + £45 Rolling Contract Fee Required
Cost Includes Virgin Media Phone Line Rental
Latest Virgin Media Wi-Fi Hub
Intelligent Wi-Fi To Automatically Sort Wi-Fi Issues
213Mb
Unlimited
1 month
Monthly cost £57.00 1st year cost: £764.00

Go to the Virgin Media website



Average speed*: 900Mb,
Download limit: Unlimited,
£58.00 per month,
1st year cost £696.00,
Contract period: 18 months
Sky Broadband Gigafast + Sky Talk Pay As You Go Calls To UK Landlines & Mobiles
Cost Includes Sky Phone Line Rental & Sky Talk Shield To Freeze Out The Cold Calls
Pricing May Change During The 18 Month Period
25 Times Faster Than Standard Sky Fibre Broadband + New Sky Q Hub + FREE McAfee Internet Security Trial
Sky Guarantee Your Download Line Speed Or Your Money Back (Terms Apply)
Fewest Broadband Complaints In The Industry For Q3 2022 (Source: Ofcom January 2023)
Please Note Availability Is Limited & Subject To Further Checks At The Sky Website
900Mb
Unlimited
18 months
Monthly cost £58.00 1st year cost: £696.00

Go to the Sky Fibre website



Average speed*: 67Mb,
Download limit: Unlimited,
£60.99 per month,
1st year cost £791.87,
Contract period: 24 months
BT Fibre 2 + Big Entertainment TV Pack With BT 4K Recordable Box, Over 80 Freeview Channels (15 In HD) With Record, Pause & Rewind Live TV, The NOW Entertainment Membership With 20 Premium Channels Including Sky Atlantic, Sky One, Discovery & Comedy Central, Over 300 Box Sets On Demand From NOW, All Sky Cinema Channels, Plus Over 1,000 Movies On Demand From NOW, Plus 7 Day Catch-Up TV Across The BBC iPlayer, ITV Hub, All4 and My5 With Scrollback EPG
No Landline Phone Service Included - Can Be Added During Sign Up If Required
Includes BT Virus Protect & BT Cloud Storage
Enjoy Epic TV On Sky Atlantic & Great Movies On Sky Cinema
Add TV Channel Packs Like Sport With Live Premier League Matches & All UEFA Champions League Games From £1p/m Extra
67Mb
Unlimited
24 months
Monthly cost £60.99 1st year cost: £791.87

Go to the BT Superfast Fibre website



Average speed*: 910Mb,
Download limit: Unlimited,
£61.00 per month,
1st year cost £732.00,
Contract period: 24 months
Vodafone Pro II Full Fibre 900 Broadband
No Upfront Fees
Wi-Fi 6E Ultra Hub + Booster For The Fastest Wi-Fi Technology Around The Home
Automatic 4G Broadband Backup
Dedicated UK Based Wi-Fi Experts On Hand
12 Months FREE Norton 360 Premium - Award Winning Ant-Virus Protection & Parental Controls
Buy A Vodafone Home Broadband Plan + Any New Vodafone Mobile Plan Together To Save Up To £3 A Month On Your Broadband - Then Add As Many SIMs As You Like With Up To 30% Off Each SIM
Please Note Availability Is Limited & Subject To Further Checks At The Vodafone Website
910Mb
Unlimited
24 months
Monthly cost £61.00 1st year cost: £732.00

Go to the Vodafone Fibre website



Average speed*: 132Mb,
Download limit: Unlimited,
£62.00 per month,
1st year cost £744.00,
Contract period: 18 months
Virgin Media Bigger Bundle + Sky Cinema - Virgin M125 Fibre Broadband + Weekend Calls To UK Landlines + Over 230 Digital TV Channels Incl. Top Family Picks, 16 Sky Channels, All Sky Cinema HD Channels + All 4 BT Sport Channels In 4K UHD, 50 HD Channels + 7 Day Catch-Up TV Across All The Major Players + TV, Movies & Music On Demand
Cost Includes Virgin Media Phone Line Rental
Enjoy 1 Years Welcome DISCOUNT & The New Virgin TV 360 Box
Includes Sky Cinema HD, BT Sport 4K UHD & ESPN HD
14-Day Money Back Guarantee
New Hub 3 Intelligent WiFi To Automatically Sort WiFi Issues
Add Great Value Personal Picks Like Drama, Kids, Sky Sports & Asian Mela - All On One-Month Rolling Contracts
132Mb
Unlimited
18 months
Monthly cost £62.00 1st year cost: £744.00

Go to the Virgin Media website



Average speed*: 362Mb,
Download limit: Unlimited,
£63.00 per month,
1st year cost £836.00,
Contract period: 1 month
Virgin Media M350 Fibre Broadband + Weekend Calls To UK Landlines & Mobiles
Rolling 30 Day Contract - Give 30 Days Notice To Cancel. £35 Setup Fee + £45 Rolling Contract Fee Required
Cost Includes Virgin Media Phone Line Rental
Latest Virgin Media Wi-Fi Hub
Intelligent Wi-Fi To Automatically Sort Wi-Fi Issues
362Mb
Unlimited
1 month
Monthly cost £63.00 1st year cost: £836.00

Go to the Virgin Media website



Average speed*: 516Mb,
Download limit: Unlimited,
£65.00 per month,
1st year cost £795.00,
Contract period: 18 months
Virgin Media Bigger Bundle + Sport - Virgin M500 Fibre Broadband + Weekend Calls To UK Landlines + Over 230 Digital TV Channels Incl. Top Family Picks, 16 Sky Channels, All Disney Channels, All Sky Sports HD Channels, All BT Sport 4K UHD Channels, 50 HD Channels + 7 Day Catch-Up TV Across All The Major Players + TV, Movies & Music On Demand
Cost Includes Virgin Media Phone Line Rental
Enjoy 1 Years Welcome DISCOUNT & The New Virgin TV 360 Box
Includes Sky Sports HD, BT Sport 4K UHD & ESPN HD
14-Day Money Back Guarantee
New Hub 3 Intelligent WiFi To Automatically Sort WiFi Issues
Add Great Value Personal Picks Like Drama, Kids, Sky Cinema & Asian Mela - All On One-Month Rolling Contracts
516Mb
Unlimited
18 months
Monthly cost £65.00 1st year cost: £795.00

Go to the Virgin Media website



Average speed*: 67Mb,
Download limit: Unlimited,
£74.99 per month,
1st year cost £959.87,
Contract period: 24 months
BT Fibre 2 + Big Sport TV Pack With BT 4K Recordable Box, Over 80 Freeview Channels (15 In HD) With Record, Pause & Rewind Live TV, The AMC Channel, All 4 BT Sport Channels With 52 Live Premier League Matches & Every Single Champions League Game, The Box Nation Channel, All 11 Sky Sports Channels From NOW With 128 Live Premier League Matches, F1, Golf Majors & More, Plus 7 Day Catch-Up TV Across The BBC iPlayer, ITV Hub, All4 and My5 With Scrollback EPG
£100 BT Reward Card To Go Shopping With
No Landline Phone Service Included - Can Be Added During Sign Up If Required
Cost Includes BT Smart Hub, Norton Security, Speed Guarantee & BT Cloud Storage
Enjoy All The Live Sports Action With BT Sport & Sky Sports
Add Other Channel Packs Including Sky Atlantic & Sky Cinema
67Mb
Unlimited
24 months
Monthly cost £74.99 1st year cost: £959.87

Go to the BT Superfast Fibre website



Average speed*: 132Mb,
Download limit: Unlimited,
£87.00 per month,
1st year cost £1053.99,
Contract period: 18 months
Virgin Media Biggest TV Bundle With Sky Cinema + Sky Sports + BT Sport + Netflix - Virgin M125 Fibre Broadband + Weekend Calls To UK Landlines + Over 240 Digital TV Channels Incl. Top Family Picks, 16 Sky Channels, All Sky Sports HD Channels, All BT Sport Channels In 4K UHD, All Sky Cinema HD Channels, All Of Netflix, 50 HD Channels + 7 Day Catch-Up TV Across All The Major Players + TV, Movies & Music On Demand
Cost Includes Virgin Media Phone Line Rental
Enjoy 1 Years Welcome DISCOUNT & The New Virgin TV 360 Box
Includes Sky Sports HD, Sky Cinema HD, BT Sport 4K UHD & ESPN HD
New Hub 3 With Intelligent WiFi To Automatically Sort WiFi Issues
132Mb
Unlimited
18 months
Monthly cost £87.00 1st year cost: £1053.99

Go to the Virgin Media website



Average speed*: 67Mb,
Download limit: Unlimited,
£92.99 per month,
1st year cost £1135.88,
Contract period: 24 months
BT Fibre 2 + VIP TV Pack With BT 4K Recordable Box, Over 80 Freeview Channels (15 In HD) With Record, Pause & Rewind Live TV, The NOW Entertainment Membership With 20 Premium HD Channels Including Sky Atlantic, Sky One, Discovery & Comedy Central, Over 300 Box Sets On Demand From NOW, All Sky Cinema HD Channels, Plus Over 1,000 Movies On Demand From NOW, All 11 Sky Sports HD Channels, All 4 BT Sport HD Channels & Box Nation, Plus 7 Day Catch-Up TV Across The BBC iPlayer, ITV Hub, All4 and My5 With Scrollback EPG
No Landline Phone Service Included - Can Be Added During Sign Up If Required
Includes BT Virus Protect & BT Cloud Storage
Enjoy Sky Atlantic, Sky Cinema, Sky Sports & BT Sport All In HD
Change This Flexible TV Package Once A Month Throughout Your Contract Term
67Mb
Unlimited
24 months
Monthly cost £92.99 1st year cost: £1135.88

Go to the BT Superfast Fibre website