Compare The Cheapest Fibre Optic Broadband Deals
Looking for a superfast or ultrafast fibre broadband deal? No problem. Search for cheap fibre broadband offers with or without a home phone calling plan in your area by entering your postcode below. Perfect for large households, find & compare the best fibre Internet packages available with line rental. Maximum average ultrafast speeds of 1,000Mbps (1Gbps) are available with Virgin Media, however coverage is limited to around 53% of UK homes. The Openreach superfast fibre broadband network used by the likes of BT, Sky, TalkTalk, Plusnet and many more, are available to 97% of UK premises with average speeds reaching 67Mbps. The latest fibre broadband deals are also discussed on our blog. Please note, gigabit capable broadband (1,000Mbps+ speeds) from the likes of BT, Vodafone and Virgin Media are currently available to 75% of UK homes (around 22.5 million homes). Excluding Virgin Media, full fibre broadband is currently available to 52% of UK homes, which is around 15.5 million premises.
You can trust us...
BBC recognised broadband website
Safe, secure & 100% independent
20 years industry experience
First-hand experience within an ISP
Recognised by the BBC
We're proud to be awarded BBC Radio 2 Website Of The Day status on the Steve Wright show.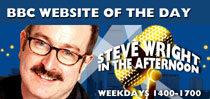 Featured Fibre Optic Broadband deals
* Please note prices may change during the contract
Provider
Package Details
Average Speed*
Download Limit
Contract Period
Costs*
Visit Provider Website


Average speed*: 150Mb,
Download limit: Unlimited,
£0.00 per month,
1st year cost £323.91,
Contract period: 24 months
BT Full Fibre 100 Broadband
Black Friday SALE - 3 Months FREE Broadband, Then £35.99p/m After + No Upfront Costs + FREE P&P + £50 BT Reward Card To Spend (Just Like Cash)
No Landline Phone Service Included - Can Be Added During Sign Up If Required
Cost Includes BT Virus Protect With Norton Security, Personal Speed Guarantee, Powerful Smart Hub 2 & BT Cloud Storage
Add BT TV Sport Including TNT Sports For £1 A Month For 3 Months
Please Note Availability Is Limited & Subject To Further Checks At The BT Website
150Mb
Unlimited
24 months
Monthly cost* £0.00 1st year cost: £323.91

Go to the BT Superfast Fibre website



Average speed*: 145Mb,
Download limit: Unlimited,
£26.99 per month,
1st year cost £323.88,
Contract period: 24 months
Plusnet Full Fibre 145 Broadband
Black Friday SALE
No Phone Line Needed
Online Security & Parental Controls
FREE Calls To Award-Winning UK Customer Support
End Of Contract Reminder & Account Review
No Activation Fee To Pay + Plusnet Hub 2 Wi-Fi Router
Please Note Availability Is Limited & Subject To Further Checks At The Plusnet Website
145Mb
Unlimited
24 months
Monthly cost* £26.99 1st year cost: £323.88

Go to the PlusNet Fibre website
Search results for Fibre Optic Broadband deals
* Please note prices may change during the contract
Provider
Package Details
Average Speed*
Download Limit
Contract Period
Costs*
Visit Provider Website


Average speed*: 50Mb,
Download limit: Unlimited,
£0.00 per month,
1st year cost £296.91,
Contract period: 24 months
BT Fibre 1 Broadband
Black Friday SALE - 3 Months FREE Broadband, Then £32.99p/m After + No Upfront Costs + FREE P&P + £70 BT Reward Card To Spend (Just Like Cash)
No Landline Phone Service Included - Can Be Added During Sign Up If Required
Cost Includes BT Smart Hub, Norton Security, Speed Guarantee & BT Cloud Storage
Add The BT TV Entertainment Pack For £20 A Month
BT TV Entertainment Pack Includes Sky Atlantic With NOW & Netflix
Broadband Complaints Similar To The Industry Average For Q2 2023 (Source: Latest Ofcom Complaints Report, Published October 2023)
50Mb
Unlimited
24 months
Monthly cost* £0.00 1st year cost: £296.91

Go to the BT Superfast Fibre website



Average speed*: 67Mb,
Download limit: Unlimited,
£0.00 per month,
1st year cost £323.91,
Contract period: 24 months
BT Fibre 2 Broadband
Black Friday SALE - 3 Months FREE Broadband, Then £35.99p/m After + No Upfront Costs + FREE P&P + £100 BT Reward Card To Spend (Just Like Cash)
No Landline Phone Service Included - Can Be Added During Sign Up If Required
Cost Includes BT Smart Hub, Norton Security, Speed Guarantee & BT Cloud Storage
Add The BT TV Entertainment Pack For £20 A Month
BT TV Entertainment Pack Includes Sky Atlantic With NOW & Netflix
Broadband Complaints Similar To The Industry Average For Q2 2023 (Source: Latest Ofcom Complaints Report, Published October 2023)
67Mb
Unlimited
24 months
Monthly cost* £0.00 1st year cost: £323.91

Go to the BT Superfast Fibre website



Average speed*: 500Mb,
Download limit: Unlimited,
£0.00 per month,
1st year cost £404.91,
Contract period: 24 months
BT Full Fibre 500 Broadband
Black Friday SALE - 3 Months FREE Broadband, Then £44.99p/m After + No Upfront Costs + FREE P&P + £50 BT Reward Card To Spend (Just Like Cash)
No Landline Phone Service Included - Can Be Added During Sign Up If Required
Cost Includes BT Virus Protect With Norton Security, Personal Speed Guarantee, Powerful Smart Hub 2 & BT Cloud Storage
Add BT TV Sports Including TNT Sports For £1 A Month For 3 Months
BT TV Channel Packs Include Premium Channels Like TNT Sports + Sky Atlantic, Sky One, Sky Cinema & Sky Sports From NOW
Broadband Complaints Similar To The Industry Average For Q2 2023 (Source: Latest Ofcom Complaints Report, Published October 2023)
Please Note Availability Is Limited & Subject To Further Checks At The BT Website
500Mb
Unlimited
24 months
Monthly cost* £0.00 1st year cost: £404.91

Go to the BT Superfast Fibre website



Average speed*: 150Mb,
Download limit: Unlimited,
£0.00 per month,
1st year cost £323.91,
Contract period: 24 months
BT Full Fibre 100 Broadband
Black Friday SALE - 3 Months FREE Broadband, Then £35.99p/m After + No Upfront Costs + FREE P&P + £50 BT Reward Card To Spend (Just Like Cash)
No Landline Phone Service Included - Can Be Added During Sign Up If Required
Cost Includes BT Virus Protect With Norton Security, Personal Speed Guarantee, Powerful Smart Hub 2 & BT Cloud Storage
Add BT TV Sport Including TNT Sports For £1 A Month For 3 Months
Please Note Availability Is Limited & Subject To Further Checks At The BT Website
150Mb
Unlimited
24 months
Monthly cost* £0.00 1st year cost: £323.91

Go to the BT Superfast Fibre website



Average speed*: 900Mb,
Download limit: Unlimited,
£0.00 per month,
1st year cost £449.91,
Contract period: 24 months
BT Full Fibre 900 Broadband
Black Friday SALE - 3 Months FREE Broadband, Then £49.99p/m After + No Upfront Costs + FREE P&P + £50 BT Reward Card To Spend (Just Like Cash)
No Landline Phone Service Included - Can Be Added During Sign Up If Required
Cost Includes BT Virus Protect With Norton Security, Personal Speed Guarantee, Powerful Smart Hub 2 & BT Cloud Storage
Add BT TV Sport Including TNT Sports For £1 A Month For 3 Months
BT TV Channel Packs Include Premium Channels Like TNT Sports + Sky Atlantic, Sky One, Sky Cinema & Sky Sports From NOW
Broadband Complaints Similar To The Industry Average For Q2 2023 (Source: Latest Ofcom Complaints Report, Published October 2023)
Please Note Availability Is Limited & Subject To Further Checks At The BT Website
900Mb
Unlimited
24 months
Monthly cost* £0.00 1st year cost: £449.91

Go to the BT Superfast Fibre website



Average speed*: 67Mb,
Download limit: Unlimited,
£1.00 per month,
1st year cost £488.91,
Contract period: 24 months
BT Fibre 2 Broadband + BT TV Sport Pack With BT 4K Recordable Box, Over 80 Freeview Channels (15 In HD) With Record, Pause & Rewind Live TV, The AMC Channel, All 4 TNT Sports Channels With 52 Live Premier League Matches & Every Single Champions League Game, The Box Nation Channel, Plus 7 Day Catch-Up TV Across The BBC iPlayer, ITV Hub, All4 and My5 With Scrollback EPG
Black Friday SALE - Includes 3 Months FREE Broadband. £53.99p/m From Month 4 + No Upfront Costs + FREE P&P + £50 BT Reward Card To Spend (Just Like Cash)
No Landline Phone Service Included - Can Be Added During Sign Up If Required
Cost Includes BT Smart Hub, Norton Security, Speed Guarantee & BT Cloud Storage
Enjoy Live Champions League & Premier League Football Exclusive To TNT Sports
Add Other Channel Packs Including Sky Atlantic, Sky Cinema & Sky Sports
67Mb
Unlimited
24 months
Monthly cost* £1.00 1st year cost: £488.91

Go to the BT Superfast Fibre website



Average speed*: 67Mb,
Download limit: Unlimited,
£20.00 per month,
1st year cost £593.91,
Contract period: 24 months
BT Fibre 2 Broadband + Entertainment TV Pack With BT 4K Recordable Box, Over 80 Freeview Channels (15 In HD) With Record, Pause & Rewind Live TV, The NOW Entertainment Membership With 20 Premium Channels Including Sky Atlantic, Sky One, Discovery & Comedy Central, Over 300 Box Sets On Demand From NOW, All Of Netflix, Plus 7 Day Catch-Up TV Across The BBC iPlayer, ITV Hub, All4 and My5 With Scrollback EPG
Black Friday SALE - Includes 3 Months FREE Broadband. £55.99p/m From Month 4 + £50 BT Reward Card To Spend (Just Like Cash)
No Landline Phone Service Included - Can Be Added During Sign Up If Required
Cost Includes BT Smart Hub, Norton Security, Speed Guarantee & BT Cloud Storage
Enjoy Great TV On Sky Atlantic, Sky One & Netflix
Add TV Channel Packs Like TNT Sports With Live Premier League Matches & All UEFA Champions League Games From £1p/m Extra
67Mb
Unlimited
24 months
Monthly cost* £20.00 1st year cost: £593.91

Go to the BT Superfast Fibre website



Average speed*: 35Mb,
Download limit: Unlimited,
£22.99 per month,
1st year cost £285.83,
Contract period: 18 months
Shell Energy Superfast Fibre Broadband + Pay As You Go Calls To UK Landlines & Mobiles
Cost Includes Phone Line Rental & WiFi Router
No Activation Charge
35Mb
Unlimited
18 months
Monthly cost* £22.99 1st year cost: £285.83

Go to the Shell Fibre website



Average speed*: 36Mb,
Download limit: Unlimited,
£23.00 per month,
1st year cost £346.00,
Contract period: 0 months
NOW Fab Fibre Broadband
* Prices May Change During The Contract
No Contract Broadband, Keeps Rolling Until You Cancel. Cancel Anytime. £60 Activation Fee Required
Cost Includes Phone Line Rental
Add Sky Cinema & Sky Sports For An Extra £9.99p/m & £26p/m Respectively
Broadband Complaints Lower Than The Industry Average For Q4 2022 (Source: Latest Ofcom Complaints Report, Published April 2023)
36Mb
Unlimited
0 months
Monthly cost* £23.00 1st year cost: £346.00

Go to the NOW TV Fibre website



Average speed*: 63Mb,
Download limit: Unlimited,
£23.00 per month,
1st year cost £346.00,
Contract period: 0 months
NOW Super Fibre Broadband
* Prices May Change During The Contract
No Contract Broadband, Keeps Rolling Until You Cancel. Cancel Anytime. £60 Activation Fee Required
Cost Includes Phone Line Rental
Add Sky Cinema & Sky Sports For An Extra £9.99p/m & £26p/m Respectively
Broadband Complaints Lower Than The Industry Average For Q4 2022 (Source: Latest Ofcom Complaints Report, Published April 2023)
63Mb
Unlimited
0 months
Monthly cost* £23.00 1st year cost: £346.00

Go to the NOW TV Fibre website



Average speed*: 36Mb,
Download limit: Unlimited,
£23.00 per month,
1st year cost £286.00,
Contract period: 12 months
NOW Fab Fibre Broadband
* Prices May Change During The Contract
Cost Includes Phone Line Rental
No Contract Option Available For An Extra £60
Add Sky Cinema & Sky Sports For An Extra £9.99p/m & £26p/m Respectively
Broadband Complaints Lower Than The Industry Average For Q4 2022 (Source: Latest Ofcom Complaints Report, Published April 2023)
No Activation Fee (Save £15) - Hurry! Offer Ends Soon
36Mb
Unlimited
12 months
Monthly cost* £23.00 1st year cost: £286.00

Go to the NOW TV Fibre website



Average speed*: 63Mb,
Download limit: Unlimited,
£23.00 per month,
1st year cost £286.00,
Contract period: 12 months
NOW Super Fibre Broadband
* Prices May Change During The Contract
Cost Includes Phone Line Rental
No Contract Option Available For An Extra £60
Add Sky Cinema & Sky Sports For An Extra £9.99p/m & £26p/m Respectively
Broadband Complaints Lower Than The Industry Average For Q4 2022 (Source: Latest Ofcom Complaints Report, Published April 2023)
No Activation Fee (Save £15) - Hurry! Offer Ends Soon
63Mb
Unlimited
12 months
Monthly cost* £23.00 1st year cost: £286.00

Go to the NOW TV Fibre website



Average speed*: 38Mb,
Download limit: Unlimited,
£24.00 per month,
1st year cost £288.00,
Contract period: 24 months
Vodafone Fibre 1 Broadband
Available As Full Fibre Subject To Further Checks
Latest Vodafone Wi-Fi Hub - Its Most Powerful Router
No Upfront Fees
Intelligent Wi-Fi Giving All Your Devices The Fastest, Most Reliable Connection
Buy A Vodafone Home Broadband Plan + Any New Vodafone Mobile Plan Together To Save Up To £3 A Month On Your Broadband - Then Add As Many SIMs As You Like With Up To 30% Off Each SIM
38Mb
Unlimited
24 months
Monthly cost* £24.00 1st year cost: £288.00

Go to the Vodafone Fibre website



Average speed*: 66Mb,
Download limit: Unlimited,
£24.99 per month,
1st year cost £299.88,
Contract period: 24 months
Plusnet Fibre Broadband
Black Friday SALE
No Phone Line Needed
Online Security & Parental Controls
FREE Calls To Award-Winning UK Customer Support
End Of Contract Reminder & Account Review
No Activation Fee To Pay + Plusnet Hub 2 Wi-Fi Router
Please Note Availability Is Limited & Subject To Further Checks At The Plusnet Website
66Mb
Unlimited
24 months
Monthly cost* £24.99 1st year cost: £299.88

Go to the PlusNet Fibre website



Average speed*: 63Mb,
Download limit: Unlimited,
£24.99 per month,
1st year cost £309.83,
Contract period: 18 months
Shell Energy Superfast Fibre Plus Broadband + Pay As You Go Calls To UK Landlines & Mobiles
Includes Phone Line Rental & WiFi Router
No Activation Charge
63Mb
Unlimited
18 months
Monthly cost* £24.99 1st year cost: £309.83

Go to the Shell Fibre website



Average speed*: 61Mb,
Download limit: Unlimited,
£25.00 per month,
1st year cost £300.00,
Contract period: 18 months
Sky Broadband Superfast + Sky Talk Pay As You Go Calls To UK Landlines & Mobiles
* Prices May Change During The Contract
Available As Full Fibre Subject To Further Checks
Cost Includes Sky Phone Line Rental & Sky Talk Shield To Freeze Out The Cold Calls
New Sky Q Hub + FREE McAfee Internet Security Trial
Fewest Broadband Complaints In The Industry For Q2 2023 (Source: Ofcom October 2023)
61Mb
Unlimited
18 months
Monthly cost* £25.00 1st year cost: £300.00

Go to the Sky Fibre website



Average speed*: 67Mb,
Download limit: Unlimited,
£25.00 per month,
1st year cost £300.00,
Contract period: 24 months
Vodafone Fibre 2 Broadband
Available As Full Fibre Subject To Further Checks
Vodafone Wi-Fi Hub - Its Most Powerful Router
No Upfront Fees
Intelligent Wi-Fi Giving All Your Devices The Fastest, Most Reliable Connection
Buy A Vodafone Home Broadband Plan + Any New Vodafone Mobile Plan Together To Save Up To £3 A Month On Your Broadband - Then Add As Many SIMs As You Like With Up To 30% Off Each SIM
67Mb
Unlimited
24 months
Monthly cost* £25.00 1st year cost: £300.00

Go to the Vodafone Fibre website



Average speed*: 132Mb,
Download limit: Unlimited,
£26.50 per month,
1st year cost £318.00,
Contract period: 18 months
Virgin Media M125 Fibre Broadband
Fastest Ever WiFi Hub
Intelligent WiFi To Automatically Sort WiFi Issues
No Virgin Media Phone Line Rental Required
14-Day Money Back Guarantee
132Mb
Unlimited
18 months
Monthly cost* £26.50 1st year cost: £318.00

Go to the Virgin Media website



Average speed*: 145Mb,
Download limit: Unlimited,
£26.99 per month,
1st year cost £323.88,
Contract period: 24 months
Plusnet Full Fibre 145 Broadband
Black Friday SALE
No Phone Line Needed
Online Security & Parental Controls
FREE Calls To Award-Winning UK Customer Support
End Of Contract Reminder & Account Review
No Activation Fee To Pay + Plusnet Hub 2 Wi-Fi Router
Please Note Availability Is Limited & Subject To Further Checks At The Plusnet Website
145Mb
Unlimited
24 months
Monthly cost* £26.99 1st year cost: £323.88

Go to the PlusNet Fibre website



Average speed*: 74Mb,
Download limit: Unlimited,
£26.99 per month,
1st year cost £323.88,
Contract period: 24 months
Plusnet Full Fibre 74 Broadband
No Phone Line Needed
Online Security & Parental Controls
FREE Calls To Award-Winning UK Customer Support
End Of Contract Reminder & Account Review
No Activation Fee To Pay + Plusnet Hub 2 Wi-Fi Router
Please Note Availability Is Limited & Subject To Further Checks At The Plusnet Website
74Mb
Unlimited
24 months
Monthly cost* £26.99 1st year cost: £323.88

Go to the PlusNet Fibre website



Average speed*: 100Mb,
Download limit: Unlimited,
£26.99 per month,
1st year cost £333.83,
Contract period: 18 months
Shell Energy Full Fibre 100 Broadband
Save £280 Over The 18 Month Contract
Cost Includes Premium WiFi Router
No Activation Charge
Please Note Availability Of Shell Full Fibre Broadband Is Limited & Subject To Further Checks At The Shell Energy Broadband Website
100Mb
Unlimited
18 months
Monthly cost* £26.99 1st year cost: £333.83

Go to the Shell Fibre website



Average speed*: 38Mb,
Download limit: Unlimited,
£28.00 per month,
1st year cost £351.00,
Contract period: 18 months
TalkTalk Fibre 35 Broadband
Costs Shown Include TalkTalk Phone Line Rental & The New Powerful Wi-Fi Hub
Industry Leading Privacy & Security Features Like CallSafe, TalkSafe & HomeSafe
30-Day Great Connection Guarantee - Love Your New TalkTalk Fibre Connection Or You Are Free To Leave
38Mb
Unlimited
18 months
Monthly cost* £28.00 1st year cost: £351.00

Go to the TalkTalk Fibre website



Average speed*: 152Mb,
Download limit: Unlimited,
£28.00 per month,
1st year cost £340.95,
Contract period: 18 months
TalkTalk Full Fibre 150 Broadband
No Phone Line, Just Pure Broadband
Next Generation Amazon eero 6 Series Mesh Router
Industry Leading Privacy & Security Features Like CallSafe, TalkSafe & SuperSafe Boost
£100 Gift Card + 30-Day Great Connection Guarantee - Love Your New TalkTalk Fibre Connection Or You Are Free To Leave
Please Note Availability Is Limited & Subject To Further Checks At The TalkTalk Website
152Mb
Unlimited
18 months
Monthly cost* £28.00 1st year cost: £340.95

Go to the TalkTalk Fibre website



Average speed*: 100Mb,
Download limit: Unlimited,
£28.00 per month,
1st year cost £336.00,
Contract period: 24 months
Vodafone Full Fibre 100 Broadband
Latest Vodafone Wi-Fi Hub - Its Most Powerful Router
No Upfront Fees
Intelligent Wi-Fi Giving All Your Devices The Fastest, Most Reliable Connection
Buy A Vodafone Home Broadband Plan + Any New Vodafone Mobile Plan Together To Save Up To £3 A Month On Your Broadband - Then Add As Many SIMs As You Like With Up To 30% Off Each SIM
100Mb
Unlimited
24 months
Monthly cost* £28.00 1st year cost: £336.00

Go to the Vodafone Fibre website



Average speed*: 100Mb,
Download limit: Unlimited,
£28.00 per month,
1st year cost £336.00,
Contract period: 18 months
Sky Broadband Full Fibre 100 + Sky Talk Pay As You Go Calls To UK Landlines & Mobiles
* Prices May Change During The Contract
Cost Includes Sky Phone Line Rental. Sky Talk May Use Your Broadband Connection To Make Calls
New Sky Q Hub + FREE McAfee Internet Security Trial
Sky Guarantee Your Download Line Speed Or Your Money Back (Terms Apply)
Fewest Broadband Complaints In The Industry For Q2 2023 (Source: Ofcom October 2023)
Please Note Availability Is Limited & Subject To Further Checks At The Sky Website
100Mb
Unlimited
18 months
Monthly cost* £28.00 1st year cost: £336.00

Go to the Sky Fibre website



Average speed*: 145Mb,
Download limit: Unlimited,
£29.00 per month,
1st year cost £348.00,
Contract period: 18 months
Sky Broadband Ultrafast + Sky Talk Pay As You Go Calls To UK Landlines & Mobiles
* Prices May Change During The Contract
Cost Includes Sky Phone Line Rental. Sky Talk Uses Your Broadband Connection To Make Calls
New Sky Q Hub + FREE McAfee Internet Security Trial
Sky Guarantee Your Download Line Speed Or Your Money Back (Terms Apply)
Fewest Broadband Complaints In The Industry For Q2 2023 (Source: Ofcom October 2023)
Please Note Availability Is Limited & Subject To Further Checks At The Sky Website
145Mb
Unlimited
18 months
Monthly cost* £29.00 1st year cost: £348.00

Go to the Sky Fibre website



Average speed*: 67Mb,
Download limit: Unlimited,
£29.95 per month,
1st year cost £374.40,
Contract period: 18 months
TalkTalk Fibre 65 Broadband
Costs Shown Include TalkTalk Phone Line Rental & The New Powerful Wi-Fi Hub
Industry Leading Privacy & Security Features Like CallSafe, TalkSafe & HomeSafe
30-Day Great Connection Guarantee - Love Your New TalkTalk Fibre Connection Or You Are Free To Leave
67Mb
Unlimited
18 months
Monthly cost* £29.95 1st year cost: £374.40

Go to the TalkTalk Fibre website



Average speed*: 63Mb,
Download limit: Unlimited,
£29.99 per month,
1st year cost £369.88,
Contract period: 12 months
NOW Super Fibre Broadband + Pay As You Use Calls + TV Entertainment Membership
* Prices May Change During The Contract
Cost Includes Phone Line Rental
TV Entertainment Membership Includes 11 Of The Best Pay TV Channels Like Sky Atlantic, Sky One & Fox That You Will Not Find On Freeview + 300 Box Sets On Demand
Register Up To 4 Devices & Watch On 2 At The Same Time
No Contract Option Available For An Extra £60
Add Sky Cinema & Sky Sports For An Extra £9.99p/m & £26p/m Respectively
No Activation Fee (Save £15) - Hurry! Offer Ends Soon
63Mb
Unlimited
12 months
Monthly cost* £29.99 1st year cost: £369.88

Go to the NOW TV Fibre website



Average speed*: 36Mb,
Download limit: Unlimited,
£29.99 per month,
1st year cost £369.88,
Contract period: 12 months
NOW Fab Fibre Broadband + Pay As You Use Calls + TV Entertainment Membership
* Prices May Change During The Contract
Cost Includes Phone Line Rental
TV Entertainment Membership Includes 11 Of The Best Pay TV Channels Like Sky Atlantic, Sky One & Fox That You Will Not Find On Freeview + 300 Box Sets On Demand
Register Up To 4 Devices & Watch On 2 At The Same Time
No Contract Option Available For An Extra £60
Add Sky Cinema & Sky Sports For An Extra £9.99p/m & £26p/m Respectively
No Activation Fee (Save £15) - Hurry! Offer Ends Soon
36Mb
Unlimited
12 months
Monthly cost* £29.99 1st year cost: £369.88

Go to the NOW TV Fibre website



Average speed*: 300Mb,
Download limit: Unlimited,
£29.99 per month,
1st year cost £359.88,
Contract period: 24 months
Plusnet Full Fibre 300 Broadband
Black Friday SALE
No Phone Line Needed
Online Security & Parental Controls
FREE Calls To Award-Winning UK Customer Support
End Of Contract Reminder & Account Review
No Activation Fee To Pay + Plusnet Hub 2 Wi-Fi Router
Please Note Availability Is Limited & Subject To Further Checks At The Plusnet Website
300Mb
Unlimited
24 months
Monthly cost* £29.99 1st year cost: £359.88

Go to the PlusNet Fibre website



Average speed*: 200Mb,
Download limit: Unlimited,
£29.99 per month,
1st year cost £369.83,
Contract period: 18 months
Shell Energy Full Fibre 200 Broadband
Cost Includes Premium WiFi Router
No Activation Charge
Please Note Availability Of Shell Full Fibre Broadband Is Limited & Subject To Further Checks At The Shell Energy Broadband Website
200Mb
Unlimited
18 months
Monthly cost* £29.99 1st year cost: £369.83

Go to the Shell Fibre website



Average speed*: 67Mb,
Download limit: Unlimited,
£30.00 per month,
1st year cost £713.91,
Contract period: 24 months
BT Fibre 2 Broadband + Big Entertainment TV Pack With BT 4K Recordable Box, Over 80 Freeview Channels (15 In HD) With Record, Pause & Rewind Live TV, The NOW Entertainment Membership With 20 Premium Channels Including Sky Atlantic, Sky One, Discovery & Comedy Central, Over 300 Box Sets On Demand From NOW, All Sky Cinema Channels, Plus Over 1,000 Movies On Demand From NOW, Plus 7 Day Catch-Up TV Across The BBC iPlayer, ITV Hub, All4 and My5 With Scrollback EPG
Black Friday SALE - Includes 3 Months FREE Broadband. £65.99p/m From Month 4 + £50 BT Reward Card To Spend (Just Like Cash)
No Landline Phone Service Included - Can Be Added During Sign Up If Required
Includes BT Virus Protect & BT Cloud Storage
Enjoy Epic TV On Sky Atlantic & Great Movies On Sky Cinema
Add TV Channel Packs Like TNT Sports With Live Premier League Matches & All UEFA Champions League Games From £1p/m Extra
67Mb
Unlimited
24 months
Monthly cost* £30.00 1st year cost: £713.91

Go to the BT Superfast Fibre website



Average speed*: 264Mb,
Download limit: Unlimited,
£30.50 per month,
1st year cost £366.00,
Contract period: 18 months
Virgin Media M250 Fibre Broadband
Fastest Ever WiFi Hub
Intelligent WiFi To Automatically Sort WiFi Issues
No Virgin Media Phone Line Rental Required
14-Day Money Back Guarantee
264Mb
Unlimited
18 months
Monthly cost* £30.50 1st year cost: £366.00

Go to the Virgin Media website



Average speed*: 264Mb,
Download limit: Unlimited,
£31.99 per month,
1st year cost £383.88,
Contract period: 18 months
Virgin Media Big Bundle - Virgin M250 Fibre Broadband + Weekend Calls To UK Landlines + Over 110 Digital TV Channels Including Top Family Picks, Film4, More 4, All The BBC Channels & 10 HD Channels + 7 Day Catch-Up TV Across All The Major Players Like The BBCiPlayer + TV, Movies & Music On Demand
Cost Includes Virgin Media Phone Line Rental
Enjoy 1 Years Welcome DISCOUNT & The New Virgin TV 360 Box
14-Day Money Back Guarantee
New Hub 3 Intelligent WiFi To Automatically Sort WiFi Issues
Add Great Value Personal Picks Like Drama, Kids, TNT Sports, Sky Sports, Sky Cinema & Asian Mela - All On One-Month Rolling Contracts
264Mb
Unlimited
18 months
Monthly cost* £31.99 1st year cost: £383.88

Go to the Virgin Media website



Average speed*: 36Mb,
Download limit: Unlimited,
£31.99 per month,
1st year cost £415.87,
Contract period: 24 months
BT Fibre Essential Broadband
No Landline Phone Service Included - Can Be Added During Sign Up If Required
Cost Includes BT Smart Hub, Norton Security, Speed Guarantee & BT Cloud Storage
Add BT TV Sport Including TNT Sports For £1 A Month For 3 Months
BT TV Channel Packs Include Premium Channels Like TNT Sports + Sky Atlantic, Sky One, Sky Cinema & Sky Sports From NOW
Broadband Complaints Similar To The Industry Average For Q2 2023 (Source: Latest Ofcom Complaints Report, Published October 2023)
36Mb
Unlimited
24 months
Monthly cost* £31.99 1st year cost: £415.87

Go to the BT Superfast Fibre website



Average speed*: 500Mb,
Download limit: Unlimited,
£31.99 per month,
1st year cost £383.88,
Contract period: 24 months
Plusnet Full Fibre 500 Broadband
Black Friday SALE
No Phone Line Needed
Online Security & Parental Controls
FREE Calls To Award-Winning UK Customer Support
End Of Contract Reminder & Account Review
No Activation Fee To Pay + Plusnet Hub 2 Wi-Fi Router
Please Note Availability Is Limited & Subject To Further Checks At The Plusnet Website
500Mb
Unlimited
24 months
Monthly cost* £31.99 1st year cost: £383.88

Go to the PlusNet Fibre website



Average speed*: 38Mb,
Download limit: Unlimited,
£33.00 per month,
1st year cost £411.00,
Contract period: 18 months
TalkTalk Fibre 35 Broadband + TalkTalk TV With TalkTalk TV 4K Box, 70+ Freeview Channels (15 In HD) With Pause & Rewind Live TV, 7 Day Catch-Up TV & 30 On-Demand Streaming Apps Like The BBCiPlayer
Costs Shown Include TalkTalk Phone Line Rental & The New Powerful Wi-Fi Hub
Access Your Favourite Streaming Apps Like Netflix, Prime & NOW
Add & Remove Landline Call Plans On A Flexible 1 Month Contract
30-Day Great Connection Guarantee - Love Your New TalkTalk Fibre Connection Or You Are Free To Leave
38Mb
Unlimited
18 months
Monthly cost* £33.00 1st year cost: £411.00

Go to the TalkTalk Fibre website



Average speed*: 36Mb,
Download limit: Unlimited,
£33.00 per month,
1st year cost £425.95,
Contract period: 18 months
Sky Broadband & TV Essentials Bundle - Unlimited Sky Broadband Superfast 35 + Sky Talk Pay As You Go Calls To UK Landlines + Sky TV Essentials With 240 Free To Air Channels + 8 Free To Air HD Channels + Access Your Favourite Apps & Recordings
* Prices May Change During The Contract
Cost Includes Sky Phone Line Rental & Sky Talk Shield To Freeze Out The Cold Calls
Record & Store 500 Hours With The Sky Q 1TB Box
NEW Entry-Level Sky Broadband & TV Package - Add Sky TV With Over 150 TV Channels Not Available On Freeview (Like Sky Atlantic & Sky One) + Over 500 Box Sets For £8 A Month
36Mb
Unlimited
18 months
Monthly cost* £33.00 1st year cost: £425.95

Go to the Sky Fibre website



Average speed*: 132Mb,
Download limit: Unlimited,
£34.00 per month,
1st year cost £417.99,
Contract period: 18 months
Virgin Media M125 Fibre Broadband + Weekend Calls To UK Landlines & Mobiles
Cost Includes Virgin Media Phone Line Rental
Enjoy 1 Years Welcome DISCOUNT
14-Day Money Back Guarantee
Intelligent WiFi To Automatically Sort WiFi Issues
132Mb
Unlimited
18 months
Monthly cost* £34.00 1st year cost: £417.99

Go to the Virgin Media website



Average speed*: 38Mb,
Download limit: Unlimited,
£34.00 per month,
1st year cost £408.00,
Contract period: 24 months
Vodafone Pro II Fibre 1 Broadband
Available As Full Fibre Subject To Further Checks
No Upfront Fees
Wi-Fi 6E Ultra Hub + Booster For The Fastest Wi-Fi Technology Around The Home
Automatic 4G Broadband Backup
Dedicated UK Based Wi-Fi Experts On Hand
12 Months FREE Norton 360 Premium - Award Winning Ant-Virus Protection & Parental Controls
Buy A Vodafone Home Broadband Plan + Any New Vodafone Mobile Plan Together To Save Up To £3 A Month On Your Broadband - Then Add As Many SIMs As You Like With Up To 30% Off Each SIM
38Mb
Unlimited
24 months
Monthly cost* £34.00 1st year cost: £408.00

Go to the Vodafone Fibre website



Average speed*: 362Mb,
Download limit: Unlimited,
£34.50 per month,
1st year cost £414.00,
Contract period: 18 months
Virgin Media M350 Fibre Broadband
Fastest Ever WiFi Hub
Intelligent WiFi To Automatically Sort WiFi Issues
No Virgin Media Phone Line Rental Required
14-Day Money Back Guarantee
362Mb
Unlimited
18 months
Monthly cost* £34.50 1st year cost: £414.00

Go to the Virgin Media website



Average speed*: 36Mb,
Download limit: Unlimited,
£34.50 per month,
1st year cost £414.00,
Contract period: 18 months
Sky Broadband Superfast 35 + Sky Talk Pay As You Go Calls To UK Landlines & Mobiles
* Prices May Change During The Contract
Available As Full Fibre Subject To Further Checks
Cost Includes Sky Phone Line Rental & Sky Talk Shield To Freeze Out The Cold Calls
New Sky Q Hub + FREE McAfee Internet Security Trial
Fewest Broadband Complaints In The Industry For Q2 2023 (Source: Ofcom October 2023)
36Mb
Unlimited
18 months
Monthly cost* £34.50 1st year cost: £414.00

Go to the Sky Fibre website



Average speed*: 152Mb,
Download limit: Unlimited,
£34.95 per month,
1st year cost £434.40,
Contract period: 18 months
TalkTalk Full Fibre 150 Broadband + TalkTalk TV With TalkTalk TV Hub, 70+ Freeview Channels (15 In HD) With Pause & Rewind Live TV, 7 Day Catch-Up TV, 30 On-Demand Streaming Apps Like The BBCiPlayer & Google Play Apps & Services
No Phone Line, Just Pure Broadband
Next Generation Amazon eero 6 Series Mesh Router
Access Your Favourite Streaming Apps Like Netflix, Prime & NOW
30-Day Great Connection Guarantee - Love Your New TalkTalk Fibre Connection Or You Are Free To Leave
Please Note Availability Is Limited & Subject To Further Checks At The TalkTalk Website
152Mb
Unlimited
18 months
Monthly cost* £34.95 1st year cost: £434.40

Go to the TalkTalk Fibre website



Average speed*: 67Mb,
Download limit: Unlimited,
£34.95 per month,
1st year cost £434.40,
Contract period: 18 months
TalkTalk Fibre 65 Broadband + TalkTalk TV With TalkTalk TV 4K Box, 70+ Freeview Channels (15 In HD) With Pause & Rewind Live TV, 7 Day Catch-Up TV & 30 On-Demand Streaming Apps Like The BBCiPlayer
Costs Shown Include TalkTalk Phone Line Rental & The New Powerful Wi-Fi Hub
Access Your Favourite Streaming Apps Like Netflix, Prime & NOW
Add & Remove Landline Call Plans On A Flexible 1 Month Contract
30-Day Great Connection Guarantee - Love Your New TalkTalk Fibre Connection Or You Are Free To Leave
67Mb
Unlimited
18 months
Monthly cost* £34.95 1st year cost: £434.40

Go to the TalkTalk Fibre website



Average speed*: 67Mb,
Download limit: Unlimited,
£35.00 per month,
1st year cost £420.00,
Contract period: 24 months
Vodafone Pro II Fibre 2 Broadband
Available As Full Fibre Subject To Further Checks
No Upfront Fees
Wi-Fi 6E Ultra Hub + Booster For The Fastest Wi-Fi Technology Around The Home
Automatic 4G Broadband Backup
Dedicated UK Based Wi-Fi Experts On Hand
12 Months FREE Norton 360 Premium - Award Winning Ant-Virus Protection & Parental Controls
Buy A Vodafone Home Broadband Plan + Any New Vodafone Mobile Plan Together To Save Up To £3 A Month On Your Broadband - Then Add As Many SIMs As You Like With Up To 30% Off Each SIM
67Mb
Unlimited
24 months
Monthly cost* £35.00 1st year cost: £420.00

Go to the Vodafone Fibre website



Average speed*: 67Mb,
Download limit: Unlimited,
£35.00 per month,
1st year cost £743.91,
Contract period: 24 months
BT Fibre 2 Broadband + Big Sport TV Pack With BT 4K Recordable Box, Over 80 Freeview Channels (15 In HD) With Record, Pause & Rewind Live TV, The AMC Channel, All 4 TNT Sports Channels With 52 Live Premier League Matches & Every Single Champions League Game, The Box Nation Channel, All 11 Sky Sports Channels From NOW With 128 Live Premier League Matches, F1, Golf Majors & More, Plus 7 Day Catch-Up TV Across The BBC iPlayer, ITV Hub, All4 and My5 With Scrollback EPG
Black Friday SALE - Includes 3 Months FREE Broadband. £70.99p/m From Month 4 + £50 BT Reward Card To Spend (Just Like Cash)
No Landline Phone Service Included - Can Be Added During Sign Up If Required
Cost Includes BT Smart Hub, Norton Security, Speed Guarantee & BT Cloud Storage
Enjoy All The Live Sports Action With TNT Sports & Sky Sports
Add Other Channel Packs Including Sky Atlantic & Sky Cinema
67Mb
Unlimited
24 months
Monthly cost* £35.00 1st year cost: £743.91

Go to the BT Superfast Fibre website



Average speed*: 500Mb,
Download limit: Unlimited,
£35.00 per month,
1st year cost £420.00,
Contract period: 18 months
Sky Broadband Ultrafast Plus + Sky Talk Pay As You Go Calls To UK Landlines & Mobiles
* Prices May Change During The Contract
Cost Includes Sky Phone Line Rental. Sky Talk May Use Your Broadband Connection To Make Calls
New Sky Q Hub + FREE McAfee Internet Security Trial
UKs Fastest Speed Guarantee Of 400Mbps Or Your Money Back (Terms Apply)
Fewest Broadband Complaints In The Industry For Q2 2023 (Source: Ofcom October 2023)
Please Note Availability Is Limited & Subject To Further Checks At The Sky Website
500Mb
Unlimited
18 months
Monthly cost* £35.00 1st year cost: £420.00

Go to the Sky Fibre website



Average speed*: 61Mb,
Download limit: Unlimited,
£36.00 per month,
1st year cost £432.00,
Contract period: 18 months
Sky Stream (The New Way To Get Sky TV), Sky TV, Netflix & Broadband - Unlimited Sky Broadband Superfast + Sky Talk Pay As You Go Calls To UK Landlines + Sky Stream TV Box + 100 Sky TV Channels + All Of Netflix
* Prices May Change During The Contract
Cost Includes Sky Phone Line Rental & The Sky Stream TV Box
No Dish Required, Stream Sky TV & Netflix Over Wi-Fi With The Sky Stream Box + Enjoy Next Day Delivery
Add More TV Packs That You Love Like Sky Sports & Sky Cinema
61Mb
Unlimited
18 months
Monthly cost* £36.00 1st year cost: £432.00

Go to the Sky Fibre website



Average speed*: 516Mb,
Download limit: Unlimited,
£38.50 per month,
1st year cost £462.00,
Contract period: 18 months
Virgin Media M500 Fibre Broadband
Fastest Ever WiFi Hub
Intelligent WiFi To Automatically Sort WiFi Issues
No Virgin Media Phone Line Rental Required
14-Day Money Back Guarantee
516Mb
Unlimited
18 months
Monthly cost* £38.50 1st year cost: £462.00

Go to the Virgin Media website



Average speed*: 36Mb,
Download limit: Unlimited,
£38.99 per month,
1st year cost £497.87,
Contract period: 12 months
BT Fibre Essential Broadband
Landline Phone Service Included - Can Be Removed During Sign Up If Required
Cost Includes BT Virus Protect With Norton Security, Personal Speed Guarantee, Powerful Smart Hub 2 & BT Cloud Storage
Add A BT TV Channel Pack From £18 A Month
BT TV Channel Packs Include Premium Channels Like TNT Sports + Sky Atlantic, Sky One, Sky Cinema & Sky Sports From NOW
Broadband Complaints Similar To The Industry Average For Q2 2023 (Source: Latest Ofcom Complaints Report, Published October 2023)
Entry-Level BT Fibre Package
36Mb
Unlimited
12 months
Monthly cost* £38.99 1st year cost: £497.87

Go to the BT Superfast Fibre website



Average speed*: 145Mb,
Download limit: Unlimited,
£39.00 per month,
1st year cost £468.00,
Contract period: 18 months
Sky Stream (The New Way To Get Sky TV), Sky TV, Netflix & Ultrafast Broadband - Unlimited Sky Broadband Ultrafast + Sky Talk Pay As You Go Calls To UK Landlines + Sky Stream TV Box + 100 Sky TV Channels + All Of Netflix
* Prices May Change During The Contract
Cost Includes Sky Phone Line Rental & The Sky Stream TV Box
No Dish Required, Stream Sky TV & Netflix Over Wi-Fi With The Sky Stream Box + Enjoy Next Day Delivery
Add More TV Packs That You Love Like Sky Sports & Sky Cinema
Please Note Availability Is Limited & Subject To Further Checks At The Sky Website
145Mb
Unlimited
18 months
Monthly cost* £39.00 1st year cost: £468.00

Go to the Sky Fibre website



Average speed*: 525Mb,
Download limit: Unlimited,
£39.00 per month,
1st year cost £472.95,
Contract period: 18 months
TalkTalk Full Fibre 500 Broadband
No Phone Line, Just Pure Broadband
Next Generation Amazon eero 6 Series Mesh Router
Industry Leading Privacy & Security Features Like CallSafe, TalkSafe & SuperSafe Boost
£125 Gift Card + 30-Day Great Connection Guarantee - Love Your New TalkTalk Fibre Connection Or You Are Free To Leave
Please Note Availability Is Limited & Subject To Further Checks At The TalkTalk Website
525Mb
Unlimited
18 months
Monthly cost* £39.00 1st year cost: £472.95

Go to the TalkTalk Fibre website



Average speed*: 264Mb,
Download limit: Unlimited,
£39.50 per month,
1st year cost £474.00,
Contract period: 18 months
Virgin Media Bigger Combo Bundle - Virgin M250 Fibre Broadband + Over 190 Digital TV Channels Incl. Top Family Picks, Top Sky HD Channels, 50 HD Channels + 7 Day Catch-Up TV Across All The Major Players Like The BBCiPlayer + TV, Movies & Music On Demand
No Setup Fee
Cost Includes Virgin Media Phone Line Rental
Enjoy 1 Years Welcome DISCOUNT & The New Virgin TV 360 Box
14-Day Money Back Guarantee
New Hub 3 With Intelligent WiFi To Automatically Sort WiFi Issues
Add Great Value Personal Picks Like Drama, Kids, Sky Sports, TNT Sports, Sky Cinema & Asian Mela - All On One-Month Rolling Contracts
264Mb
Unlimited
18 months
Monthly cost* £39.50 1st year cost: £474.00

Go to the Virgin Media website



Average speed*: 50Mb,
Download limit: Unlimited,
£39.99 per month,
1st year cost £509.87,
Contract period: 12 months
BT Fibre 1 Broadband
Landline Phone Service Included - Can Be Removed During Sign Up If Required
Also Includes BT Virus Protect With Norton Security, Personal Speed Guarantee, Powerful Smart Hub 2 & BT Cloud Storage
Add A BT TV Channel Pack From £18 A Month
BT TV Channel Packs Include Premium Channels Like TNT Sports + Sky Atlantic, Sky One, Sky Cinema & Sky Sports From NOW
Broadband Complaints Similar To The Industry Average For Q2 2023 (Source: Latest Ofcom Complaints Report, Published October 2023)
50Mb
Unlimited
12 months
Monthly cost* £39.99 1st year cost: £509.87

Go to the BT Superfast Fibre website



Average speed*: 264Mb,
Download limit: Unlimited,
£40.00 per month,
1st year cost £489.99,
Contract period: 18 months
Virgin Media M250 Fibre Broadband + Weekend Calls To UK Landlines & Mobiles
Cost Includes Virgin Media Phone Line Rental
Enjoy 1 Years Welcome DISCOUNT
14-Day Money Back Guarantee
Intelligent WiFi To Automatically Sort WiFi Issues
264Mb
Unlimited
18 months
Monthly cost* £40.00 1st year cost: £489.99

Go to the Virgin Media website



Average speed*: 300Mb,
Download limit: Unlimited,
£40.99 per month,
1st year cost £501.83,
Contract period: 18 months
Shell Energy Full Fibre 300 Broadband
Cost Includes Premium WiFi Router
No Activation Charge
Please Note Availability Of Shell Full Fibre Broadband Is Limited & Subject To Further Checks At The Shell Energy Broadband Website
300Mb
Unlimited
18 months
Monthly cost* £40.99 1st year cost: £501.83

Go to the Shell Fibre website



Average speed*: 900Mb,
Download limit: Unlimited,
£41.99 per month,
1st year cost £503.88,
Contract period: 24 months
Plusnet Full Fibre 900 Broadband
Black Friday SALE
No Phone Line Needed
Online Security & Parental Controls
FREE Calls To Award-Winning UK Customer Support
End Of Contract Reminder & Account Review
No Activation Fee To Pay + Plusnet Hub 2 Wi-Fi Router
Please Note Availability Is Limited & Subject To Further Checks At The Plusnet Website
900Mb
Unlimited
24 months
Monthly cost* £41.99 1st year cost: £503.88

Go to the PlusNet Fibre website



Average speed*: 140Mb,
Download limit: Unlimited,
£41.99 per month,
1st year cost £513.83,
Contract period: 18 months
Shell Energy Ultrafast Fibre Broadband + Pay As You Go Calls To UK Landlines & Mobiles
Cost Includes Phone Line Rental & WiFi Router
No Activation Charge
Please Note Availability Of Shell Ultrafast Fibre Is Limited & Subject To Further Checks At The Shell Energy Broadband Website
140Mb
Unlimited
18 months
Monthly cost* £41.99 1st year cost: £513.83

Go to the Shell Fibre website



Average speed*: 500Mb,
Download limit: Unlimited,
£42.00 per month,
1st year cost £504.00,
Contract period: 24 months
Vodafone Pro II Full Fibre 500 Broadband
No Upfront Fees
Wi-Fi 6E Ultra Hub + Booster For The Fastest Wi-Fi Technology Around The Home
Automatic 4G Broadband Backup
Dedicated UK Based Wi-Fi Experts On Hand
12 Months FREE Norton 360 Premium - Award Winning Ant-Virus Protection & Parental Controls
Buy A Vodafone Home Broadband Plan + Any New Vodafone Mobile Plan Together To Save Up To £3 A Month On Your Broadband - Then Add As Many SIMs As You Like With Up To 30% Off Each SIM
Please Note Availability Is Limited & Subject To Further Checks At The Vodafone Website
500Mb
Unlimited
24 months
Monthly cost* £42.00 1st year cost: £504.00

Go to the Vodafone Fibre website



Average speed*: 200Mb,
Download limit: Unlimited,
£42.00 per month,
1st year cost £504.00,
Contract period: 24 months
Vodafone Pro II Full Fibre 200 Broadband
No Upfront Fees
Wi-Fi 6E Ultra Hub + Booster For The Fastest Wi-Fi Technology Around The Home
Automatic 4G Broadband Backup
Dedicated UK Based Wi-Fi Experts On Hand
12 Months FREE Norton 360 Premium - Award Winning Ant-Virus Protection & Parental Controls
Buy A Vodafone Home Broadband Plan + Any New Vodafone Mobile Plan Together To Save Up To £3 A Month On Your Broadband - Then Add As Many SIMs As You Like With Up To 30% Off Each SIM
Please Note Availability Is Limited & Subject To Further Checks At The Vodafone Website
200Mb
Unlimited
24 months
Monthly cost* £42.00 1st year cost: £504.00

Go to the Vodafone Fibre website



Average speed*: 67Mb,
Download limit: Unlimited,
£43.99 per month,
1st year cost £557.87,
Contract period: 12 months
BT Fibre 2 Broadband
Landline Phone Service Included - Can Be Removed During Sign Up If Required
Also Includes BT Virus Protect With Norton Security, Personal Speed Guarantee, Powerful Smart Hub 2 & BT Cloud Storage
Add A BT TV Channel Pack From £18 A Month
BT TV Channel Packs Include Premium Channels Like TNT Sports + Sky Atlantic, Sky One, Sky Cinema & Sky Sports From NOW
Broadband Complaints Similar To The Industry Average For Q2 2023 (Source: Latest Ofcom Complaints Report, Published October 2023)
67Mb
Unlimited
12 months
Monthly cost* £43.99 1st year cost: £557.87

Go to the BT Superfast Fibre website



Average speed*: 500Mb,
Download limit: Unlimited,
£43.99 per month,
1st year cost £537.83,
Contract period: 18 months
Shell Energy Full Fibre 500 Broadband
Cost Includes Premium WiFi Router
No Activation Charge
Please Note Availability Of Shell Full Fibre Broadband Is Limited & Subject To Further Checks At The Shell Energy Broadband Website
500Mb
Unlimited
18 months
Monthly cost* £43.99 1st year cost: £537.83

Go to the Shell Fibre website



Average speed*: 1.13Gb,
Download limit: Unlimited,
£45.00 per month,
1st year cost £540.00,
Contract period: 18 months
Virgin Media Gig1 Fibre Broadband
No Setup Fee
No Virgin Media Phone Line Required
Latest Hub 4 Wireless Router Included
14-Day Money Back Guarantee
Intelligent WiFi To Automatically Sort WiFi Issues
Please Note Availability Is Limited & Subject To Further Checks At The Virgin Media Website
1.13Gb
Unlimited
18 months
Monthly cost* £45.00 1st year cost: £540.00

Go to the Virgin Media website



Average speed*: 500Mb,
Download limit: Unlimited,
£45.00 per month,
1st year cost £540.00,
Contract period: 18 months
Sky Stream (The New Way To Get Sky TV), Sky TV, Netflix & Broadband - Unlimited Sky Broadband Ultrafast Plus + Sky Talk Pay As You Go Calls To UK Landlines + Sky Stream TV Box + 100 Sky TV Channels + All Of Netflix
* Prices May Change During The Contract
Cost Includes Sky Phone Line Rental & The Sky Stream TV Box
No Dish Required, Stream Sky TV & Netflix Over Wi-Fi With The Sky Stream Box + Enjoy Next Day Delivery
Add More TV Packs That You Love Like Sky Sports & Sky Cinema
Please Note Availability Is Limited & Subject To Further Checks At The Sky Website
500Mb
Unlimited
18 months
Monthly cost* £45.00 1st year cost: £540.00

Go to the Sky Fibre website



Average speed*: 944Mb,
Download limit: Unlimited,
£45.00 per month,
1st year cost £544.95,
Contract period: 18 months
TalkTalk Full Fibre 900 Broadband
No Phone Line, Just Pure Broadband
Next Generation Amazon eero 6 Series Mesh Router
Industry Leading Privacy & Security Features Like CallSafe, TalkSafe & SuperSafe Boost
£150 Gift Card + 30-Day Great Connection Guarantee - Love Your New TalkTalk Fibre Connection Or You Are Free To Leave
Please Note Availability Is Limited & Subject To Further Checks At The TalkTalk Website
944Mb
Unlimited
18 months
Monthly cost* £45.00 1st year cost: £544.95

Go to the TalkTalk Fibre website



Average speed*: 362Mb,
Download limit: Unlimited,
£46.00 per month,
1st year cost £561.99,
Contract period: 18 months
Virgin Media M350 Fibre Broadband + Weekend Calls To UK Landlines & Mobiles
Cost Includes Virgin Media Phone Line Rental
Enjoy 1 Years Welcome DISCOUNT
14-Day Money Back Guarantee
Intelligent WiFi To Automatically Sort WiFi Issues
362Mb
Unlimited
18 months
Monthly cost* £46.00 1st year cost: £561.99

Go to the Virgin Media website



Average speed*: 290Mb,
Download limit: Unlimited,
£46.99 per month,
1st year cost £573.83,
Contract period: 18 months
Shell Energy Ultrafast Fibre Plus Broadband + Pay As You Go Calls To UK Landlines & Mobiles
Cost Includes Phone Line Rental & WiFi Router
No Activation Charge
Please Note Availability Of Shell Ultrafast Fibre Is Limited & Subject To Further Checks At The Shell Energy Broadband Website
290Mb
Unlimited
18 months
Monthly cost* £46.99 1st year cost: £573.83

Go to the Shell Fibre website



Average speed*: 900Mb,
Download limit: Unlimited,
£48.00 per month,
1st year cost £576.00,
Contract period: 18 months
Sky Broadband Gigafast + Sky Talk Pay As You Go Calls To UK Landlines & Mobiles
* Prices May Change During The Contract
Cost Includes Sky Phone Line Rental. Sky Talk Uses Your Broadband Connection To Make Calls
25 Times Faster Than Standard Sky Fibre Broadband + New Sky Q Hub + FREE McAfee Internet Security Trial
Sky Guarantee Your Download Line Speed Or Your Money Back (Terms Apply)
Fewest Broadband Complaints In The Industry For Q2 2023 (Source: Ofcom October 2023)
Please Note Availability Is Limited & Subject To Further Checks At The Sky Website
900Mb
Unlimited
18 months
Monthly cost* £48.00 1st year cost: £576.00

Go to the Sky Fibre website



Average speed*: 910Mb,
Download limit: Unlimited,
£48.00 per month,
1st year cost £576.00,
Contract period: 24 months
Vodafone Pro II Full Fibre 900 Broadband
No Upfront Fees
Wi-Fi 6E Ultra Hub + Booster For The Fastest Wi-Fi Technology Around The Home
Automatic 4G Broadband Backup
Dedicated UK Based Wi-Fi Experts On Hand
12 Months FREE Norton 360 Premium - Award Winning Ant-Virus Protection & Parental Controls
Buy A Vodafone Home Broadband Plan + Any New Vodafone Mobile Plan Together To Save Up To £3 A Month On Your Broadband - Then Add As Many SIMs As You Like With Up To 30% Off Each SIM
Please Note Availability Is Limited & Subject To Further Checks At The Vodafone Website
910Mb
Unlimited
24 months
Monthly cost* £48.00 1st year cost: £576.00

Go to the Vodafone Fibre website



Average speed*: 38Mb,
Download limit: Unlimited,
£48.00 per month,
1st year cost £576.00,
Contract period: 24 months
Vodafone Pro II Fibre 1 Xtra - Vodafone Pro II Fibre 1 Broadband + Anytime Calls To Standard UK Landlines & Mobiles + FREE Apple TV 4K
Available As Full Fibre Subject To Further Checks
No Upfront Fees
Wi-Fi 6E Ultra Hub + Booster For The Fastest Wi-Fi Technology Around The Home
Automatic 4G Broadband Backup
Dedicated UK Based Wi-Fi Experts On Hand
12 Months FREE Norton 360 Premium - Award Winning Ant-Virus Protection & Parental Controls
FREE Apple TV 4K + Watch TV, Films & Exclusive Apple Originals With The 12 Month Apple TV+ Subscription + Enjoy Your Favourite Shows From The BBC iPlayer, ITV Hub, All4 & My5 + Add Your Subscriptions From NOW TV & Amazon Prime Video
No Price Rises While In Contract
38Mb
Unlimited
24 months
Monthly cost* £48.00 1st year cost: £576.00

Go to the Vodafone Fibre website



Average speed*: 67Mb,
Download limit: Unlimited,
£49.00 per month,
1st year cost £588.00,
Contract period: 24 months
Vodafone Pro II Fibre 2 Xtra - Vodafone Pro II Fibre 2 Broadband + Anytime Calls To Standard UK Landlines & Mobiles + FREE Apple TV 4K
Available As Full Fibre Subject To Further Checks
No Upfront Fees
Wi-Fi 6E Ultra Hub + Booster For The Fastest Wi-Fi Technology Around The Home
Automatic 4G Broadband Backup
Dedicated UK Based Wi-Fi Experts On Hand
12 Months FREE Norton 360 Premium - Award Winning Ant-Virus Protection & Parental Controls
FREE Apple TV 4K + Watch TV, Films & Exclusive Apple Originals With The 12 Month Apple TV+ Subscription + Enjoy Your Favourite Shows From The BBC iPlayer, ITV Hub, All4 & My5 + Add Your Subscriptions From NOW TV & Amazon Prime Video
No Price Rises While In Contract
67Mb
Unlimited
24 months
Monthly cost* £49.00 1st year cost: £588.00

Go to the Vodafone Fibre website



Average speed*: 900Mb,
Download limit: Unlimited,
£49.99 per month,
1st year cost £609.83,
Contract period: 18 months
Shell Energy Full Fibre 900 Broadband
Cost Includes Premium WiFi Router
No Activation Charge
Please Note Availability Of Shell Full Fibre Broadband Is Limited & Subject To Further Checks At The Shell Energy Broadband Website
900Mb
Unlimited
18 months
Monthly cost* £49.99 1st year cost: £609.83

Go to the Shell Fibre website



Average speed*: 61Mb,
Download limit: Unlimited,
£50.00 per month,
1st year cost £610.00,
Contract period: 18 months
Sky Glass 4K TV (The Only TV With Sky Inside), Sky TV, Netflix & Broadband - Unlimited Sky Broadband Superfast + Sky Talk Pay As You Go Calls To UK Landlines + Sky Glass 4K TV + 100 Sky TV Channels + All Of Netflix
* Prices May Change During The Contract
Cost Includes Sky Phone Line Rental & The Sky Glass 4K TV
The 43 Inch Sky Glass 4K TV Is £14p/m On A 48 Month Interest Free Loan
No Dish Required, Stream Sky TV & Netflix Over Wi-Fi Using The Voice Controlled Sky Glass 4K TV
Add More TV Packs That You Love Like Sky Sports & Sky Cinema
61Mb
Unlimited
18 months
Monthly cost* £50.00 1st year cost: £610.00

Go to the Sky Fibre website



Average speed*: 132Mb,
Download limit: Unlimited,
£51.00 per month,
1st year cost £692.00,
Contract period: 1 month
Virgin Media M125 Fibre Broadband + Weekend Calls To UK Landlines & Mobiles
Rolling 30 Day Contract - Give 30 Days Notice To Cancel. £35 Setup Fee + £45 Rolling Contract Fee Required
Cost Includes Virgin Media Phone Line Rental
Latest Virgin Media Wi-Fi Hub
Intelligent Wi-Fi To Automatically Sort Wi-Fi Issues
132Mb
Unlimited
1 month
Monthly cost* £51.00 1st year cost: £692.00

Go to the Virgin Media website



Average speed*: 145Mb,
Download limit: Unlimited,
£52.00 per month,
1st year cost £653.95,
Contract period: 18 months
Sky Glass 4K TV (The Only TV With Sky Inside), Sky TV, Netflix & Broadband - Unlimited Sky Broadband Ultrafast + Sky Talk Pay As You Go Calls To UK Landlines + Sky Glass 4K TV + 100 Sky TV Channels + All Of Netflix
* Prices May Change During The Contract
Cost Includes Sky Phone Line Rental & The Sky Glass 4K TV
The 43 Inch Sky Glass 4K TV Is £14p/m On A 48 Month Interest Free Loan
No Dish Required, Stream Sky TV & Netflix Over Wi-Fi Using The Voice Controlled Sky Glass 4K TV
Add More TV Packs That You Love Like Sky Sports & Sky Cinema
Please Note Availability Is Limited & Subject To Further Checks At The Sky Website
145Mb
Unlimited
18 months
Monthly cost* £52.00 1st year cost: £653.95

Go to the Sky Fibre website



Average speed*: 516Mb,
Download limit: Unlimited,
£52.00 per month,
1st year cost £633.99,
Contract period: 18 months
Virgin Media M500 Fibre Broadband + Weekend Calls To UK Landlines & Mobiles
Cost Includes Virgin Media Phone Line Rental
Enjoy 1 Years Welcome DISCOUNT
14-Day Money Back Guarantee
Intelligent WiFi To Automatically Sort WiFi Issues
516Mb
Unlimited
18 months
Monthly cost* £52.00 1st year cost: £633.99

Go to the Virgin Media website



Average speed*: 264Mb,
Download limit: Unlimited,
£57.00 per month,
1st year cost £684.00,
Contract period: 18 months
Virgin Media Bigger Movies Combo Bundle - Virgin M250 Fibre Broadband + Weekend Calls To UK Landlines + Over 230 Digital TV Channels Incl. Top Family Picks, 16 Sky Channels, All Sky Cinema HD Channels + 50 HD Channels + 7 Day Catch-Up TV Across All The Major Players + TV, Movies & Music On Demand
No Setup Fee
Cost Includes Virgin Media Phone Line Rental
Enjoy 1 Years Welcome DISCOUNT & The New Virgin TV 360 Box
Includes All Sky Cinema HD Channels
14-Day Money Back Guarantee
New Hub 3 Intelligent WiFi To Automatically Sort WiFi Issues
Add Great Value Personal Picks Like Drama, Kids, Sky Sports, TNT Sports & Asian Mela - All On One-Month Rolling Contracts
264Mb
Unlimited
18 months
Monthly cost* £57.00 1st year cost: £684.00

Go to the Virgin Media website



Average speed*: 213Mb,
Download limit: Unlimited,
£57.00 per month,
1st year cost £764.00,
Contract period: 1 month
Virgin Media M200 Fibre Broadband + Weekend Calls To UK Landlines & Mobiles
Rolling 30 Day Contract - Give 30 Days Notice To Cancel. £35 Setup Fee + £45 Rolling Contract Fee Required
Cost Includes Virgin Media Phone Line Rental
Latest Virgin Media Wi-Fi Hub
Intelligent Wi-Fi To Automatically Sort Wi-Fi Issues
213Mb
Unlimited
1 month
Monthly cost* £57.00 1st year cost: £764.00

Go to the Virgin Media website



Average speed*: 264Mb,
Download limit: Unlimited,
£62.00 per month,
1st year cost £744.00,
Contract period: 18 months
Virgin Media Bigger Sports HD Combo Bundle - Virgin M250 Fibre Broadband + Weekend Calls To UK Landlines + Over 230 Digital TV Channels Incl. Top Family Picks, 16 Sky Channels, All Disney Channels, All Sky Sports HD Channels, 50 HD Channels + 7 Day Catch-Up TV Across All The Major Players + TV, Movies & Music On Demand
No Setup Fee
Cost Includes Virgin Media Phone Line Rental
Enjoy 1 Years Welcome DISCOUNT & The New Virgin TV 360 Box
Includes All Sky Sports HD Channels
14-Day Money Back Guarantee
New Hub 3 Intelligent WiFi To Automatically Sort WiFi Issues
Add Great Value Personal Picks Like TNT Sports, Drama, Kids, Sky Cinema & Asian Mela - All On One-Month Rolling Contracts
264Mb
Unlimited
18 months
Monthly cost* £62.00 1st year cost: £744.00

Go to the Virgin Media website



Average speed*: 362Mb,
Download limit: Unlimited,
£63.00 per month,
1st year cost £836.00,
Contract period: 1 month
Virgin Media M350 Fibre Broadband + Weekend Calls To UK Landlines & Mobiles
Rolling 30 Day Contract - Give 30 Days Notice To Cancel. £35 Setup Fee + £45 Rolling Contract Fee Required
Cost Includes Virgin Media Phone Line Rental
Latest Virgin Media Wi-Fi Hub
Intelligent Wi-Fi To Automatically Sort Wi-Fi Issues
362Mb
Unlimited
1 month
Monthly cost* £63.00 1st year cost: £836.00

Go to the Virgin Media website



Average speed*: 67Mb,
Download limit: Unlimited,
£65.00 per month,
1st year cost £1103.91,
Contract period: 24 months
BT Fibre 2 Broadband + VIP TV Pack With BT 4K Recordable Box, Over 80 Freeview Channels (15 In HD) With Record, Pause & Rewind Live TV, The NOW Entertainment Membership With 20 Premium HD Channels Including Sky Atlantic, Sky One, Discovery & Comedy Central, Over 300 Box Sets On Demand From NOW, All Sky Cinema HD Channels, Plus Over 1,000 Movies On Demand From NOW, All 11 Sky Sports HD Channels, All 4 TNT Sports HD Channels & Box Nation, Plus 7 Day Catch-Up TV Across The BBC iPlayer, ITV Hub, All4 and My5 With Scrollback EPG
Black Friday SALE - Includes 3 Months FREE Broadband. £100.99p/m From Month 4 + £50 BT Reward Card To Spend (Just Like Cash)
No Landline Phone Service Included - Can Be Added During Sign Up If Required
Includes BT Virus Protect & BT Cloud Storage
Enjoy Sky Atlantic, Sky Cinema, Sky Sports & TNT Sports All In HD
Change This Flexible TV Package Once A Month Throughout Your Contract Term
67Mb
Unlimited
24 months
Monthly cost* £65.00 1st year cost: £1103.91

Go to the BT Superfast Fibre website



Average speed*: 500Mb,
Download limit: Unlimited,
£82.00 per month,
1st year cost £984.00,
Contract period: 18 months
Sky Glass 4K TV (The Only TV With Sky Inside), Sky TV, Netflix & Broadband - Unlimited Sky Broadband Ultrafast Plus + Sky Talk Pay As You Go Calls To UK Landlines + Sky Glass 4K TV + 100 Sky TV Channels + All Of Netflix
* Prices May Change During The Contract
Cost Includes Sky Phone Line Rental & The Sky Glass 4K TV
The 43 Inch Sky Glass 4K TV Is £14p/m On A 48 Month Interest Free Loan
No Dish Required, Stream Sky TV & Netflix Over Wi-Fi Using The Voice Controlled Sky Glass 4K TV
Add More TV Packs That You Love Like Sky Sports & Sky Cinema
Please Note Availability Is Limited & Subject To Further Checks At The Sky Website
500Mb
Unlimited
18 months
Monthly cost* £82.00 1st year cost: £984.00

Go to the Sky Fibre website



Average speed*: 264Mb,
Download limit: Unlimited,
£87.00 per month,
1st year cost £1044.00,
Contract period: 18 months
Virgin Media Biggest Combo Bundle With Sky Cinema + Sky Sports + Netflix - Virgin M250 Fibre Broadband + Weekend Calls To UK Landlines + Over 240 Digital TV Channels Incl. Top Family Picks, 16 Sky Channels, All Sky Sports HD Channels, All Sky Cinema HD Channels, All Of Netflix, 50 HD Channels + 7 Day Catch-Up TV Across All The Major Players + TV, Movies & Music On Demand
Cost Includes Virgin Media Phone Line Rental
Enjoy 1 Years Welcome DISCOUNT & The New Virgin TV 360 Box
Includes Sky Sports HD & Sky Cinema HD Channels
New Hub 3 With Intelligent WiFi To Automatically Sort WiFi Issues
264Mb
Unlimited
18 months
Monthly cost* £87.00 1st year cost: £1044.00

Go to the Virgin Media website