How Can I Watch BT Sport On Freeview?
by Steve Tattersall, 11 January 2019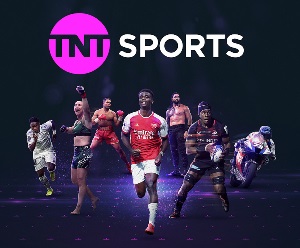 BT Sport is available to watch on pay TV platforms like BT TV & Sky TV but how can you enjoy BT Sport on your Freeview telly aswell? In this guide, we unveil the 3 little known ways you can do this. These are either:
Tuning into BT Sport Showcase on Freeview TV HD channel 115
Logging on to BTSport.com and then using an HDMI lead to connect your laptop to your Freeview TV
Opening the BT Sport app on your smartphone or tablet and casting/streaming all the action to your Freeview TV using a Google Chromecast stick
The BT Sport Showcase Channel
BT Sport Showcase is a free to air TV channel that's available on Freeview HD channel 115.
In previous seasons it has broadcast live a minimum of 12 UEFA Champions League matches and 14 UEFA Europa League matches, many involving British football teams. These fixtures can be found in our BT Sport Showcase schedule. In previous years each participating British team has been shown at least once. One of the UEFA Champions League semi-finals and the final itself has also been available to watch live and free on the BT Sport Showcase channel, aswell as being streamed online at BTSport.com.
This season (2018/19) BT has yet to confirm whether it will broadcast a selection of matches on the BT Sport Showcase channel. It is our current understanding that some matches, including the Champions League final, will be free to watch online at BTSport.com or on the BT Sport YouTube channel.
Freeview customers do not need to be a BT Broadband customer or pay BT phone line rental to watch the BT Sport Showcase channel on Freeview.
Laptop & HDMI Lead
Existing BT Broadband customers who may not wish to take a BT TV subscription or pay extra to watch BT Sport on Sky TV or Virgin Media TV, can use their laptop and an HDMI lead to watch BT Sport on their Freeview telly.
Though technically this means BT Sport is not available directly on Freeview, it is a good work-around and enables all members of the household to watch the sports action together on a big screen.
Users simply need to log in to the BT Sport website and start streaming the action with the online player. Then, connect an HDMI lead from their laptop to the HDMI input of their Freeview TV. Using the TV remote control, find the HDMI channel and starting watching the big game. Such a solution should also work on other TV platforms like Freesat, TalkTalk TV, Virgin TV and Sky.
New customers wishing to go down this route will need to take a BT Broadband package which includes BT phone line rental, plus the BT Sport pack. Prices start from £29.99 a month for BT Superfast Fibre Broadband with average speeds of 50Mbps and BT phone line rental.
The full BT Sport pack, accessible via the app or online player, is available with BT Superfast Fibre Broadband for an extra £4 a month. You will be able to watch Premier League football, SPFL football and Aviva Premiership rugby, plus all the live UEFA Champions League and UEFA Europa League matches.
Google Chromecast Stick
If you are an existing BT Broadband customer and have a Google Chromecast streaming stick in your Freeview TV, then another option is to stream/cast BT Sport from your tablet or smartphone to your Freeview telly with Chromecast.
The BT Sport iOS and Android apps are both Chromecast compatible which means there is no need to take a BT TV package.
As per above, new customers will need to take a BT Broadband package with BT line rental included, plus BT Sport at £4 a month, to watch BT Sport on their tablet or phone, or on their Freeview TV via Chromecast.
BT TV Packages
As the full BT Sport Pack is included in some of the BT TV packages, it may make sense for new and existing BT Broadband customers to add a BT TV package to their monthly subscription, rather than use the methods described above.
The BT TV Starter package with BT Broadband, phone line rental and weekend calls is £30.99 a month and includes the BT Sport pack, a FREE YouView box (worth £149) for pausing and rewinding live TV, plus access to over 70 Freeview channels. There is 30-day catch up TV available using the likes of the BBC iPlayer, while additional on demand content can be added for a small charge one month at a time. You can compare BT Broadband and TV packages below:
Compare BT Broadband, & TV Packages
Provider
Package Details
Average Speed*
Download Limit
Contract Period
Costs
More Info


Average speed*: 10Mb,
Download limit: Unlimited,
£69.99 setup,
1st year cost £441.87,
£30.99* per month

BT Broadband + Weekend Calls To UK Landlines + TV Starter Package (Over 80 Freeview Channels (15 In HD), Pause, Rewind & Catch-Up TV With YouView Box, Personalise With Bolt Ons Like Netflix) + BT Sport Pack


*For 18 months. Includes BT phone line rental

10Mb
Unlimited
18 months
Monthly cost £30.99* 1st year cost: £441.87
£69.99 setup
£50 BT Reward Card



Ends 24th January! Find out more >



Includes BT Sport Pack


Average speed*: 50Mb,
Download limit: Unlimited,
£59.99 setup,
1st year cost £491.87,
£35.99* per month

BT Superfast Fibre + Weekend Calls To UK Landlines + TV Starter Package (Over 80 Freeview Channels (15 In HD), Pause, Rewind & Catch-Up TV With YouView Box, Personalise With Bolt Ons Like Netflix) + BT Sport Pack


*For 18 months. Includes BT phone line rental

50Mb
Unlimited
18 months
Monthly cost £35.99* 1st year cost: £491.87
£59.99 setup
12 Months FREE Amazon Prime + £90 BT Reward Card



Ends 24th January! Find out more >



Includes BT Sport Pack


Average speed*: 50Mb,
Download limit: Unlimited,
£19.99 setup,
1st year cost £559.87,
£44.99* per month

BT Superfast Fibre + Weekend Calls To UK Landlines + TV Entertainment Package (Over 80 Freeview Channels (15 In HD), 20 Premium TV Channels Incl. Discovery, Comedy Central & MTV, Pause, Rewind, Record & Catch-Up TV With YouView+ Box, Personalise With Bolt Ons Like Sky Cinema & Sky Sports) + BT Sport Pack


*For 18 months. Includes BT phone line rental

50Mb
Unlimited
18 months
Monthly cost £44.99* 1st year cost: £559.87
£19.99 setup
12 Months FREE Amazon Prime + £90 BT Reward Card



Ends 24th January! Find out more >



Includes BT Sport Pack


Average speed*: 67Mb,
Download limit: Unlimited,
£59.99 setup,
1st year cost £611.87,
£45.99* per month

BT Superfast Fibre 2 + Weekend Calls To UK Landlines + TV Starter Package (Over 80 Freeview Channels (15 In HD), Pause, Rewind & Catch-Up TV With YouView Box, Personalise With Bolt Ons Like Netflix) + BT Sport Pack


*For 18 months. Includes BT phone line rental

67Mb
Unlimited
18 months
Monthly cost £45.99* 1st year cost: £611.87
£59.99 setup
12 Months FREE Amazon Prime + £110 BT Reward Card



Ends 24th January! Find out more >



Includes BT Sport Pack


Average speed*: 67Mb,
Download limit: Unlimited,
£19.99 setup,
1st year cost £679.87,
£54.99* per month

BT Superfast Fibre 2 + Weekend Calls To UK Landlines + TV Entertainment Package (Over 80 Freeview Channels (15 In HD), 20 Premium TV Channels Incl. Discovery, Comedy Central & MTV, Pause, Rewind, Record & Catch-Up TV With YouView+ Box, Personalise With Bolt Ons Like Sky Cinema & Sky Sports) + BT Sport Pack


*For 18 months. Includes BT phone line rental

67Mb
Unlimited
18 months
Monthly cost £54.99* 1st year cost: £679.87
£19.99 setup
12 Months FREE Amazon Prime + £110 BT Reward Card



Ends 24th January! Find out more >



Includes BT Sport Pack


Average speed*: 67Mb,
Download limit: Unlimited,
£9.99 setup,
1st year cost £777.87,
£63.99* per month

BT Superfast Fibre 2 + Weekend Calls To UK Landlines + TV Max 4K Package (Over 80 Freeview Channels (15 In HD), 62 Premium TV Channels (21 In HD) Incl. Discovery, Comedy Central & MTV, 10 Dedicated Kids Channels, Pause, Rewind, Record & Catch-Up TV With 1TB YouView Ultra HD Box, Personalise With Bolt Ons Like Sky Cinema & Sky Sports) + BT Sport Pack


*For 18 months. Includes BT phone line rental

67Mb
Unlimited
18 months
Monthly cost £63.99* 1st year cost: £777.87
£9.99 setup
12 Months FREE Amazon Prime + £110 BT Reward Card



Ends 24th January! Find out more >



Includes BT Sport 4K UHD Pack