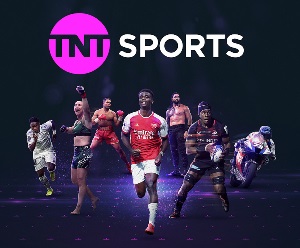 BT Sport Europe (now called BT Sport 3) is a digital TV channel that will broadcast all 351 UEFA Champions League and UEFA Europa League matches live this coming 2016/2017 season.
BT Sport Europe will be the only channel to watch all these matches as they will no longer be available on Sky Sports or ITV.
BT Sport Europe is available as part of the new BT Sport Pack.
What Is In The BT Sport Pack?
The new BT Sport Pack includes 8 sports channels. These are BT Sport 1, BT Sport 2, BT Sport ESPN, BT Sport Europe and their associated HD versions.
These channels will broadcast a range of live and exclusive sporting content including all the European football coverage mentioned earlier, plus 42 Barclays Premier League matches, the FA Cup and the Scottish Premiership (SPL).
Live Aviva Premiership rugby together with the European Rugby Champions Cup is also included as is WTA Tennis, the Moto GP and the Ultimate Fighting Championships.
How Much Does The BT Sport Pack Cost & How Can I Watch It?
If you are a BT Broadband customer, but do not wish to have BT TV, you will be able to access the BT Sport Pack either online, via the BT Sport app or on your Sky TV box for £5 a month.
Existing BT Broadband customers can add a BT TV package to their subscription and enjoy the BT Sport Pack for FREE either on their TV using BT TV, online, or via the BT Sport app. The BT TV Starter package is currently £0 a month (this changes to £3.50 a month from 1st of August 2017) and includes a FREE Youview box to pause and rewind over 70 Freeview channels. A £50 activation fee applies.
If you are not a BT Broadband customer, you can switch to a BT Infinity Broadband, Phone Line Rental, Calls and TV package for £29.99 a month and get the BT Sport Pack included for FREE.
Why Is BT Sport No Longer Free To BT Broadband Customers?
This 2016/2017 season BT Sport Lite will be free to BT Broadband customers. BT Sport Lite is a stripped-down version of the BT Sport Pack and contains the BT Sport 1 channel only. This channel will be broadcasting live Barclays Premier League and SPL football matches only.
Existing BT Broadband customers will need to opt out of the BT Sport Pack to watch the free BT Sport Lite.
Considering Switching To BT? Compare BT Broadband, TV & Sport Packages
Provider
Package Details
Speed (up to)
Download Limit
Contract Period
Costs
More Info


Speed (up to): 17Mb,
Download limit: Unlimited,
£59.99 setup,
1st year cost £347.87,
£23.99* per month

Unlimited BT Broadband + Weekend Calls To UK Landlines + TV Starter Package (Over 80 Freeview channels (12 in HD), Pause, Rewind & Catch-Up TV With YouView Box, Personalise With Bolt Ons Like Netflix) + Weekend Calls + FREE BT Sport Pack


*For 12 months. Includes BT phone line rental

17Mb
Unlimited
12 months
Monthly cost £23.99* 1st year cost: £347.87
£59.99 setup
FREE £50 BT Reward Card - Hurry! Ends 22nd June



Visit BT



FREE BT Sport Pack Containing BT Sport 3 - The Home Of Live European Football


Speed (up to): 52Mb,
Download limit: Unlimited,
£59.99 setup,
1st year cost £419.87,
£29.99* per month

Unlimited BT Infinity 1 + Weekend Calls To UK Landlines + TV Starter Package (Over 80 Freeview channels (12 in HD), Pause, Rewind & Catch-Up TV With YouView Box, Personalise With Bolt Ons Like Netflix) + Weekend Calls + FREE BT Sport Pack


*For 12 months. Includes BT phone line rental

52Mb
Unlimited
12 months
Monthly cost £29.99* 1st year cost: £419.87
£59.99 setup
FREE £100 BT Reward Card - Hurry! Ends 22nd June



Visit BT



FREE BT Sport Pack Containing BT Sport 3 - The Home Of Live European Football


Speed (up to): 52Mb,
Download limit: Unlimited,
£9.99 setup,
1st year cost £465.87,
£37.99* per month

Unlimited BT Infinity 1 Broadband + Weekend Calls To UK Landlines + TV Entertainment Plus Package (Over 80 Freeview channels (12 in HD), 27 Premium TV channels, Pause, Rewind, Record & Catch-Up TV With YouView+ Box, Personalise With Bolt Ons Like Sky Movies & Sky Sports) + FREE BT Sport Pack


*For 12 months. Includes BT phone line rental

52Mb
Unlimited
12 months
Monthly cost £37.99* 1st year cost: £465.87
£9.99 setup
FREE Activation (Save £50) + FREE £100 BT Reward Card - Hurry! Ends 22nd June



Visit BT



FREE BT Sport Pack Containing BT Sport 3 - The Home Of Live European Football


Speed (up to): 52Mb,
Download limit: Unlimited,
£9.99 setup,
1st year cost £525.87,
£42.99* per month

Unlimited BT Infinity 1 Broadband + Weekend Calls To UK Landlines + Total Entertainment TV Package (Over 80 Freeview channels (12 in HD), 52 Premium TV channels (13 in HD), Pause, Rewind, Record & Catch-Up TV With 1TB YouView Ultra HD Box, Personalise With Bolt Ons Like Sky Movies & Sky Sports) + FREE BT Sport HD Pack


*For 12 months. Includes BT phone line rental

52Mb
Unlimited
12 months
Monthly cost £42.99* 1st year cost: £525.87
£9.99 setup
FREE Activation (Save £50) + FREE £100 BT Reward Card - Hurry! Ends 22nd June



Visit BT



FREE BT Sport Pack Containing BT Sport 3 - The Home Of Live European Football


Speed (up to): 76Mb,
Download limit: Unlimited,
£9.99 setup,
1st year cost £705.87,
£57.99* per month

Unlimited BT Infinity 2 Broadband + Weekend Calls To UK Landlines + Total Entertainment TV Package (Over 80 Freeview channels (12 in HD), 52 Premium TV channels (13 in HD), Pause, Rewind, Record & Catch-Up TV With 1TB YouView Ultra HD Box, Personalise With Bolt Ons Like Sky Movies & Sky Sports) + FREE BT Sport HD Pack


*For 12 months. Includes BT phone line rental

76Mb
Unlimited
12 months
Monthly cost £57.99* 1st year cost: £705.87
£9.99 setup
FREE Activation (Save £50) + FREE £100 BT Reward Card - Hurry! Ends 22nd June



Visit BT



FREE BT Sport Pack Containing BT Sport 3 - The Home Of Live European Football