Best Broadband Deals 2021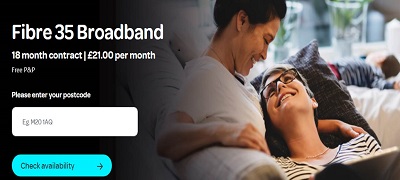 The TalkTalk Winter deals 2021 are now live offering big savings of up to £215 over 18 months on its range of fibre broadband packages. There's no setup fees to pay, while award-winning SuperSafe online security is included when ordered online at the talktalk.co.uk/winterdeals website.
With guaranteed no price rises for 18 months, the TalkTalk Fibre 35 plan delivers unlimited download speeds averaging 38Mbps, together with TalkTalk phone line rental, for just £22 a month (usual price is £29.95p/m). Pay as you go calls to UK landlines are available, while customers can choose to add a range of flexible landline calling plans.