Articles on the topic :
Virgin Media Broadband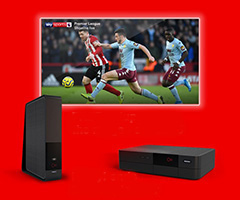 The best Virgin Media deals for new customers in October 2020 are now available with 1 year of WELCOME DISCOUNTS being offered across its popular entertainment bundles containing Broadband, Phone Line Rental, Calls & Digital TV.
New customers can secure a great value broadband and TV entertainment bundle by ordering online at the virginmedia.com/bundles website. Prices start from just £33 a month for the Big Bundle, which includes phone line rental and generates a saving of £120 in the first year.