Articles on the topic :
EE Broadband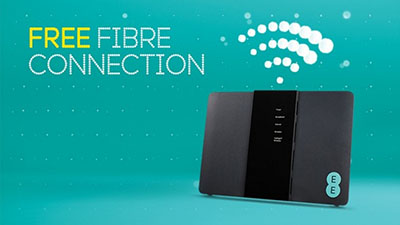 Customers switching to EE Fibre Broadband in EE's biggest ever SALE can enjoy FREE Fibre Connection, saving £25, when they order online at broadband.ee.co.uk by the 2nd of May 2017.
And that's not all…If a customer is charged for leaving their current broadband provider early to switch to EE Fibre Broadband, EE will give them a £50 credit.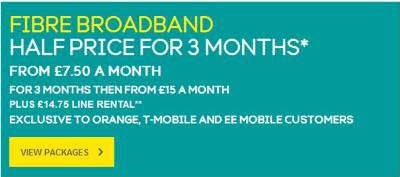 EE (EE.co.uk/fibre) has launched a 3 months half price offer on its fibre broadband packages, together with a FREE installation incentive worth £50.
EE fibre broadband, which provides super-fast download speeds up to 38Mbps, now costs from just £7.50 a month for the first 3 months, followed by £15 a month thereafter.