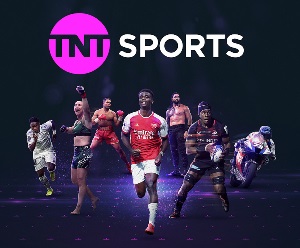 AUGUST 2017 UPDATE: The full BT Sport Pack is now available for FREE for 12 months with BT Broadband, BT Infinity and BT TV. Please note this offer, available online at BT.com, ends on the 15th of August 2017.
BT Sport Lite is available for the 2017/2018 season and includes the BT Sport 1 TV channel only.
BT Sport 1 will be broadcasting 42 live Barclays Premier League matches, all the Aviva Premiership rugby matches and live action from the Scottish Premier football league.
Is BT Sport Lite FREE?
Yes, BT Sport Lite is FREE to new and existing BT Broadband customers.
Does BT Sport Lite Include All The European Football Matches?
No, if you would like access to all 351 live UEFA Champions League and Europa League matches, you will need to add the BT Sport Pack to your package. The BT Sport Pack includes the BT Sport 3 channel and costs £5 a month.
How Can I Watch BT Sport Lite?
BT Sport Lite is available to stream online using the BT Sport Online Player, on smartphone or tablet using the BT Sport app, or on BT TV or Sky TV.
I Am An Existing BT Broadband Customer With BT Sport From Last Season, How Can I Get BT Sport Lite?
You will need to contact BT and ask to be switched to the BT Sport Lite package. You can also do this yourself by logging into your account on the BT website and selecting the BT Sport Lite package.
Anyone not doing this may automatically start being charged £5 a month for the BT Sport Pack.
I Am Switching To BT Broadband, How Can I Get BT Sport Lite?
Once you have chosen your broadband package on the BT website, you will be offered the BT Sport Pack. Simply select 'No Thanks' and instead select BT Sport Lite on the 'Add your extras page'.
Compare BT Broadband Deals With FREE BT Sport Lite
Provider
Package Details
Speed (up to)
Download Limit
Contract Period
Costs
More Info


Speed (up to): 17Mb,
Download limit: Unlimited,
£9.99 setup,
1st year cost £309.87,
£24.99* per month

Totally Unlimited BT Broadband + Weekend Calls To UK Landlines


*For 12 months. Includes BT phone line rental

17Mb
Unlimited
12 months
Monthly cost £24.99* 1st year cost: £309.87
£9.99 setup
Costs Include Phone Line Rental



Visit BT



12 Months FREE BT Sport + FREE £40 BT Reward Card - Hurry! Ends 15th August


Speed (up to): 52Mb,
Download limit: Unlimited,
£59.99 setup,
1st year cost £419.87,
£29.99*

Unlimited BT Infinity 1 Broadband + Weekend Calls To UK Landlines


*For 12 months. Includes BT phone line rental

52Mb
Unlimited
12 months
Monthly cost £29.99* 1st year cost: £419.87
£59.99 setup
Costs Include Phone Line Rental



Visit BT



12 Months FREE BT Sport + FREE £80 BT Reward Card - Hurry! Ends 15th August


Speed (up to): 76Mb,
Download limit: Unlimited,
£59.99 setup,
1st year cost £599.87,
£44.99* per month

Unlimited BT Infinity 2 Broadband + Weekend Calls To UK Landlines


*For 12 months. Includes BT phone line rental

76Mb
Unlimited
12 months
Monthly cost £44.99* 1st year cost: £599.87
£59.99 setup
Costs Include Phone Line Rental



Visit BT



12 Months FREE BT Sport + FREE £80 BT Reward Card - Hurry! Ends 15th August