Can I Watch BT Sport On My Samsung Smart TV?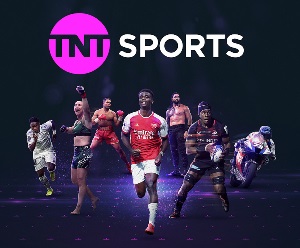 Samsung Smart TVs offer a range of apps to stream films, TV and live sport, including the likes of Netflix and NOWTV with Sky Sports and Sky Movies. However, there is currently no BT Sport app built for Samsung Smart TVs.
Why Is There No BT Sport App For Samsung Smart TVs?
This is a BT business decision that would have taken into account the number of BT Broadband customers with Samsung Smart TVs and the development costs of building a suitable BT Sport app. BT is also keen to grow its TV subscriber base.
Can I Watch BT Sport Through The Internet Browser On My Samsung Smart TV?
No, the BT Sport online player currently uses Microsoft Silverlight software that is not supported by the internet browsers built into Samsung Smart TVs.
So, How Can I Watch BT Sport On My Samsung Smart TV?
There are 4 options:
Option 1. BT Sport On Freeview Channel 115
Tune into Freeview channel 115, the BT Sport Showcase channel. This is free to watch and will broadcast 12 UEFA Champions League matches and 14 UEFA Europa League matches live this season. See our BT Sport Showcase Schedule And Fixtures guide for more information.
Option 2. Plug A Laptop Into Your Smart TV
Existing BT Broadband customers registered for BT Sport can use an HDMI lead to plug their laptop into their Samsung Smart TV.
The picture quality of the BT Sport matches transferred to a large TV screen will be ok, but not as good as the BT TV packages designed specifically for TV.
Option 3. Use Apple TV Or A Google Chromecast Stick
The BT Sport iOS and Android apps are both Apple TV and Chromecast compatible, which means that provided you are a BT Broadband customer, you should be able to stream BT Sport from your smartphone or tablet to your Samsung Smart TV.
Option 4. Sign Up To A BT TV Package
This means connecting the supplied FREE YouView box which comes with BT TV packages to your Samsung Smart TV. The entry level BT TV Starter package which includes BT Sport is currently £3.50 a month if you are an existing BT Broadband customer. A one-off set up fee of £50 applies.
If you are not currently with BT, consider switching to one of the BT Broadband, Calls and TV packages below. BT Sport is included in most packages for no additional fee.
Compare BT Broadband, & TV Packages
Provider
Package Details
Speed (up to)
Download Limit
Contract Period
Costs
More Info


Speed (up to): 17Mb,
Download limit: Unlimited,
£69.99 setup,
1st year cost £411.87,
£28.49* per month

Unlimited BT Broadband + Weekend Calls To UK Landlines + TV Starter Package (Over 80 Freeview channels (12 in HD), Pause, Rewind & Catch-Up TV With YouView Box, Personalise With Bolt Ons Like Netflix) + Weekend Calls + BT Sport Pack


*For 18 months. Includes BT phone line rental

17Mb
Unlimited
18 months
Monthly cost £28.49* 1st year cost: £411.87
£69.99 setup
£65 BT Reward Card



Ends 22nd May! Click here to find out more >



Includes FREE BT Sport Pack Containing BT Sport 3 - The Home Of Live European Football


Speed (up to): 52Mb,
Download limit: Unlimited,
£69.99 setup,
1st year cost £471.87,
£33.49* per month

Unlimited BT Infinity 1 + Weekend Calls To UK Landlines + TV Starter Package (Over 80 Freeview channels (12 in HD), Pause, Rewind & Catch-Up TV With YouView Box, Personalise With Bolt Ons Like Netflix) + Weekend Calls + BT Sport Pack


*For 18 months. Includes BT phone line rental

52Mb
Unlimited
18 months
Monthly cost £33.49* 1st year cost: £471.87
£69.99 setup
£125 BT Reward Card



Ends 22nd May! Click here to find out more >



Includes FREE BT Sport Pack Containing BT Sport 3 - The Home Of Live European Football


Speed (up to): 52Mb,
Download limit: Unlimited,
£79.99 setup,
1st year cost £583.87,
£41.99* per month

Unlimited BT Infinity 1 Broadband + Weekend Calls To UK Landlines + TV Entertainment Package (Over 80 Freeview channels (12 in HD), 27 Premium TV channels, Pause, Rewind, Record & Catch-Up TV With YouView+ Box, Personalise With Bolt Ons Like Sky Movies & Sky Sports) + Chargeable BT Sport Pack


*For 18 months. Includes BT phone line rental

52Mb
Unlimited
18 months
Monthly cost £41.99* 1st year cost: £583.87
£79.99 setup
£125 BT Reward Card



Ends 22nd May! Click here to find out more >



Add The BT Sport Pack For £3.50p/m


Speed (up to): 52Mb,
Download limit: Unlimited,
£79.99 setup,
1st year cost £727.87,
£53.99* per month

Unlimited BT Infinity 1 Broadband + Weekend Calls To UK Landlines + TV Max Package (Over 80 Freeview channels (12 in HD), 52 Premium TV channels (13 in HD), Pause, Rewind, Record & Catch-Up TV With 1TB YouView Ultra HD Box, Personalise With Bolt Ons Like Sky Movies & Sky Sports) + FREE BT Sport Pack


*For 18 months. Includes BT phone line rental

52Mb
Unlimited
18 months
Monthly cost £53.99* 1st year cost: £727.87
£79.99 setup
£125 BT Reward Card



Ends 22nd May! Click here to find out more >



Includes FREE BT Sport 4K UHD Pack Containing BT Sport 3 - The Home Of Live European Football


Speed (up to): 76Mb,
Download limit: Unlimited,
£69.99 setup,
1st year cost £591.87,
£43.49* per month

Unlimited BT Infinity 2 + Weekend Calls To UK Landlines + TV Starter Package (Over 80 Freeview channels (12 in HD), Pause, Rewind & Catch-Up TV With YouView Box, Personalise With Bolt Ons Like Netflix) + Weekend Calls + BT Sport Pack


*For 18 months. Includes BT phone line rental

76Mb
Unlimited
18 months
Monthly cost £43.49* 1st year cost: £591.87
£69.99 setup
£135 BT Reward Card



Ends 22nd May! Click here to find out more >



Includes FREE BT Sport Pack Containing BT Sport 3 - The Home Of Live European Football


Speed (up to): 76Mb,
Download limit: Unlimited,
£79.99 setup,
1st year cost £703.87,
£51.99* per month

Unlimited BT Infinity 2 Broadband + Weekend Calls To UK Landlines + TV Entertainment Package (Over 80 Freeview channels (12 in HD), 27 Premium TV channels, Pause, Rewind, Record & Catch-Up TV With YouView+ Box, Personalise With Bolt Ons Like Sky Movies & Sky Sports) + Chargeable BT Sport Pack


*For 18 months. Includes BT phone line rental

76Mb
Unlimited
18 months
Monthly cost £51.99* 1st year cost: £703.87
£79.99 setup
£135 BT Reward Card



Ends 22nd May! Click here to find out more >



Add The BT Sport Pack For £3.50p/m


Speed (up to): 76Mb,
Download limit: Unlimited,
£79.99 setup,
1st year cost £847.87,
£63.99* per month

Unlimited BT Infinity 2 Broadband + Weekend Calls To UK Landlines + TV Max Package (Over 80 Freeview channels (12 in HD), 52 Premium TV channels (13 in HD), Pause, Rewind, Record & Catch-Up TV With 1TB YouView Ultra HD Box, Personalise With Bolt Ons Like Sky Movies & Sky Sports) + FREE BT Sport Pack


*For 18 months. Includes BT phone line rental

76Mb
Unlimited
18 months
Monthly cost £63.99* 1st year cost: £847.87
£79.99 setup
£135 BT Reward Card



Ends 22nd May! Click here to find out more >



Includes FREE BT Sport 4K UHD Pack Containing BT Sport 3 - The Home Of Live European Football