Broadband, TV & Phone deals
Search for the best broadband, phone and TV deals including line rental in your area by entering your postcode. Find & compare the cheapest broadband, home phone and TV packages to save money. Costs shown include phone line rental & any upfront costs for total clarity.
Why use us…
BBC recognised comparison site
Free, 100% independent service
Trusted, impartial & updated daily
Safe and secure to use
Recognised by the BBC
We're a BBC Radio 2 Website Of The Day on the Steve Wright show.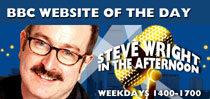 Sponsored Broadband, TV & Phone deals
Provider
Package Details
Average Speed*
Download Limit
Contract Period
Costs
More Info


Average speed*: 35Mb,
Download limit: Unlimited,
£37.50 per month,
1st year cost £516.95,
Contract period: 18 months
TalkTalk Sky Sports Bundle - Award-Winning TalkTalk Faster Fibre Broadband + TalkTalk TV With TalkTalk TV Box, 75+ Freeview Channels With Pause & Rewind Live TV, 30 Day Catch-Up TV, The Best On-Demand Players Like The BBCiPlayer + 8 Sky Sports Channels + Optional TalkTalk Boosts & TalkTalk Box Office
Best Broadband, TV & Home Phone WINNER 2018
Costs Shown Include TalkTalk Phone Line Rental & The New Powerful Wi-Fi Hub
Broadband Price Stays The Same During The Life Of The Contract
Includes 8 Sky Sports Channels For Just £15p/m For 9 Months - Saving £171!
Add & Remove Landline Call Plans On A Flexible 1 Month Contract
Reduced Setup Fee + No TV Box Cost - Hurry! Ends 2nd August 2018
35Mb
Unlimited
18 months
Monthly cost £37.50 1st year cost: £516.95

Visit TalkTalk Fibre



Average speed*: 50Mb,
Download limit: Unlimited,
£43.99 per month,
1st year cost £557.87,
Contract period: 18 months
BT Superfast Fibre Unlimited + Weekend Calls To UK Landlines + TV Entertainment With YouView+ Box, Over 80 Freeview Channels (12 In HD) With Record, Pause & Rewind Live TV, 29 Premium Channels Incl. Discovery, Comedy Central & MTV, 7 Day Catch-Up TV With Scrollback EPG + Bolt-On Packs Like HD Extra, Music, Kids, Netflix, Sky Sports Main Event & Sky Cinema
Cost Includes BT Phone Line Rental
Add BT Sport For £6p/m & Watch All The UEFA Champions League & Europa League Matches LIVE, Plus 42 Premier League Matches LIVE
FREE £90 BT Reward Card - Hurry! Ends 26th July 2018
50Mb
Unlimited
18 months
Monthly cost £43.99 1st year cost: £557.87

Visit BT Superfast Fibre



Average speed*: 36Mb,
Download limit: Unlimited,
£58.00 per month,
1st year cost £735.95,
Contract period: 18 months
Sky Sports Bundle - Unlimited Sky Fibre Broadband + Sky Talk Pay As You Go Calls To UK Landlines & Mobiles + Sky TV Entertainment Base Pack With 40 TV Channels Incl. Sky1, Sky Living & Sky Atlantic + 240 Free To Air Channels + 8 Free To Air HD Channels + 1 Sky Sports Channel (Choice Of 10) + 7 Day Catch-Up TV
Cost Includes Sky Phone Line Rental & Sky Talk Shield To Freeze Out The Cold Calls
Sky Q Box Included
36Mb
Unlimited
18 months
Monthly cost £58.00 1st year cost: £735.95

Visit Sky
Search results for Broadband, TV & Phone deals
Provider
Package Details
Average Speed*
Download Limit
Contract Period
Costs
More Info


Average speed*: 11Mb,
Download limit: Unlimited,
£22.99 per month,
1st year cost £285.87,
Contract period: 12 months
NOW TV Brilliant Broadband + Pay As You Use Calls + TV Entertainment Pass
Cost Includes Phone Line Rental
Unlimited Usage
TV Entertainment Pass Includes 11 Of The Best Pay TV Channels Like Sky Atlantic, Sky One & Fox That You Will Not Find On Freeview + 300 Box Sets On Demand
No Contract Option Available For An Extra £50
No Activation Fee - Save £15
Hurry! FREE Anytime Calls Included For A Limited Time
11Mb
Unlimited
12 months
Monthly cost £22.99 1st year cost: £285.87

Visit NOW TV



Average speed*: 11Mb,
Download limit: Unlimited,
£24.00 per month,
1st year cost £288.00,
Contract period: 12 months
Award-Winning TalkTalk Fast Broadband + TalkTalk TV With TalkTalk TV Box, 75+ Freeview Channels With Pause & Rewind Live TV, TV Select Boost With 14 Of The Nations Favourite TV Channels Incl. Sky 1 & Fox, 30 Day Catch-Up TV, The Best On-Demand Players Like The BBCiPlayer + Optional TalkTalk Boosts & TalkTalk Box Office
Best Broadband, TV & Home Phone WINNER 2018
Costs Shown Include TalkTalk Phone Line Rental
Broadband Price Stays The Same During The Life Of The Contract
Industry Leading Privacy & Security Features Like CallSafe, TalkSafe & SuperSafe Boost
Add Sky Sports & Sky Cinema On A Flexible 1 Month Contract
No Broadband Setup Fee & No TV Box Cost - Hurry! Ends 16th August 2018
11Mb
Unlimited
12 months
Monthly cost £24.00 1st year cost: £288.00

Visit TalkTalk



Average speed*: 11Mb,
Download limit: Unlimited,
£24.00 per month,
1st year cost £338.00,
Contract period: 12 months
Award-Winning TalkTalk Fast Broadband + TalkTalk TV Plus With TalkTalk TV Box, 75+ Freeview Channels With Pause, Rewind & Record Live TV (180 Hours), TV Select Boost With 14 Of The Nations Favourite TV Channels Incl. Sky 1 & Fox, 30 Day Catch-Up TV, The Best On-Demand Players Like The BBCiPlayer + Optional TalkTalk Boosts & TalkTalk Box Office
Best Broadband, TV & Home Phone WINNER 2018
Costs Shown Include TalkTalk Phone Line Rental
Broadband Price Stays The Same During The Life Of The Contract
Add & Remove Channels Like Sky Sports & Sky Cinema On A Flexible 1 Month Contract
Add & Remove Landline Call Plans On A Flexible 1 Month Contract
No Broadband Setup Fee - Hurry! Ends 16th August 2018
11Mb
Unlimited
12 months
Monthly cost £24.00 1st year cost: £338.00

Visit TalkTalk



Average speed*: 108Mb,
Download limit: Unlimited,
£29.00 per month,
1st year cost £368.00,
Contract period: 12 months
Virgin Media Player Bundle - Virgin VIVID 100 Fibre Broadband + Weekend Calls To UK Landlines + 70 Digital TV Channels + 10 HD Channels + 7 Day Catch-Up TV + TV, Movies & Music On Demand
Cost Includes Virgin Media Phone Line Rental
Enjoy 1 Years Welcome DISCOUNT & The New Virgin TV V6 Box
No Installation Charge With QuickStart Self Install
108Mb
Unlimited
12 months
Monthly cost £29.00 1st year cost: £368.00

Visit Virgin Media



Average speed*: 11Mb,
Download limit: Unlimited,
£29.00 per month,
1st year cost £378.00,
Contract period: 12 months
TalkTalk Kids TV Bundle - Fast Broadband + TalkTalk TV Plus With TalkTalk TV Box, 75+ Freeview Channels With Pause, Rewind & Record Live TV (180 Hours), 30 Entertainment Channels Incl. Sky 1, 30 Day Catch-Up TV, The Best On-Demand Players Like The BBCiPlayer + Kids TV Boost With 8 Kids TV Channels + Kids TV Remote
Best Broadband, TV & Home Phone WINNER 2018
Costs Shown Include TalkTalk Phone Line Rental
Broadband Price Stays The Same During The Life Of The Contract
Add & Remove Channels Like Sky Sports & Sky Cinema On A Flexible 1 Month Contract
Includes 8 Kids TV Channels + Kids TV Remote Control
No Broadband Setup Fee - Hurry! Ends 16th August 2018
11Mb
Unlimited
12 months
Monthly cost £29.00 1st year cost: £378.00

Visit TalkTalk



Average speed*: 35Mb,
Download limit: Unlimited,
£29.50 per month,
1st year cost £363.95,
Contract period: 18 months
Award-Winning TalkTalk Faster Fibre Broadband + TalkTalk TV With TalkTalk TV Box, 75+ Freeview Channels With Pause & Rewind Live TV, TV Select Boost With 14 Of The Nations Favourite TV Channels Incl. Sky 1 & Fox, 30 Day Catch-Up TV, The Best On-Demand Players Like The BBCiPlayer + Optional TalkTalk Boosts & TalkTalk Box Office
Best Broadband, TV & Home Phone WINNER 2018
Costs Shown Include TalkTalk Phone Line Rental & The New Powerful Wi-Fi Hub
Broadband Price Stays The Same During The Life Of The Contract
Add & Remove Channels Like Sky Sports & Sky Cinema On A Flexible 1 Month Contract
Add & Remove Landline Call Plans On A Flexible 1 Month Contract
Reduced Setup Fee + No TV Box Cost - Hurry! Ends 2nd August 2018
35Mb
Unlimited
18 months
Monthly cost £29.50 1st year cost: £363.95

Visit TalkTalk Fibre



Average speed*: 36Mb,
Download limit: Unlimited,
£29.99 per month,
1st year cost £369.87,
Contract period: 12 months
NOW TV Fab Fibre Broadband + Pay As You Use Calls + TV Entertainment Pass
Cost Includes Phone Line Rental
Unlimited Usage
TV Entertainment Pass Includes 11 Of The Best Pay TV Channels Like Sky Atlantic, Sky One & Fox That You Will Not Find On Freeview + 300 Box Sets On Demand
No Contract Option Available For An Extra £50
No Activation Fee - Save £15
36Mb
Unlimited
12 months
Monthly cost £29.99 1st year cost: £369.87

Visit NOW TV Fibre



Average speed*: 10Mb,
Download limit: Unlimited,
£30.50 per month,
1st year cost £376.00,
Contract period: 18 months
Totally Unlimited EE Home Broadband + Weekend Phone Calls To UK Landlines + EE TV (Over 70 Freeview channels (11 in HD), Pause, Rewind & Catch-Up TV With The 1TB EE Box, On Demand TV With The BBCi Player & More + Add Pay TV Content Like Sky Sports, Sky Cinema & NOW TV)
Cost Includes EE Phone Line Rental
Add Anytime Calls For An Extra £4p/m
£50 Switching Credit (terms apply)

10Mb
Unlimited
18 months
Monthly cost £30.50 1st year cost: £376.00

Visit EE



Average speed*: 10Mb,
Download limit: Unlimited,
£30.99 per month,
1st year cost £441.87,
Contract period: 18 months
BT Broadband Unlimited + Weekend Calls To UK Landlines + TV Starter Pack With YouView Box, Over 80 Freeview Channels (12 In HD) With Pause & Rewind Live TV, 7 Day Catch-Up TV With Scrollback EPG + Bolt-On Packs Like BT Music, Kids & Netflix
Cost Includes BT Phone Line Rental
Includes FREE BT Sport Pack On BT TV Showing All UEFA Champions League & Europa League Matches LIVE, Plus 42 Premier League Matches LIVE
FREE £40 BT Reward Card - Hurry! Ends 26th July 2018
10Mb
Unlimited
18 months
Monthly cost £30.99 1st year cost: £441.87

Visit BT



Average speed*: 36Mb,
Download limit: Unlimited,
£33.00 per month,
1st year cost £396.00,
Contract period: 18 months
Totally Unlimited EE Fibre Broadband + Weekend Phone Calls To UK Landlines + EE TV (Over 70 Freeview channels (11 in HD), Pause, Rewind & Catch-Up TV With The 1TB EE Box, On Demand TV With The BBCi Player & More + Add Pay TV Content Like Sky Sports, Sky Cinema & NOW TV)
Cost Includes EE Phone Line Rental
Add Anytime Calls For An Extra £4p/m
FREE Setup & £50 Switching Credit (terms apply)

36Mb
Unlimited
18 months
Monthly cost £33.00 1st year cost: £396.00

Visit EE Fibre



Average speed*: 35Mb,
Download limit: Unlimited,
£37.50 per month,
1st year cost £516.95,
Contract period: 18 months
TalkTalk Sky Sports Bundle - Award-Winning TalkTalk Faster Fibre Broadband + TalkTalk TV With TalkTalk TV Box, 75+ Freeview Channels With Pause & Rewind Live TV, 30 Day Catch-Up TV, The Best On-Demand Players Like The BBCiPlayer + 8 Sky Sports Channels + Optional TalkTalk Boosts & TalkTalk Box Office
Best Broadband, TV & Home Phone WINNER 2018
Costs Shown Include TalkTalk Phone Line Rental & The New Powerful Wi-Fi Hub
Broadband Price Stays The Same During The Life Of The Contract
Includes 8 Sky Sports Channels For Just £15p/m For 9 Months - Saving £171!
Add & Remove Landline Call Plans On A Flexible 1 Month Contract
Reduced Setup Fee + No TV Box Cost - Hurry! Ends 2nd August 2018
35Mb
Unlimited
18 months
Monthly cost £37.50 1st year cost: £516.95

Visit TalkTalk Fibre



Average speed*: 50Mb,
Download limit: Unlimited,
£37.99 per month,
1st year cost £515.87,
Contract period: 18 months
BT Superfast Fibre Unlimited + Weekend Calls To UK Landlines + TV Starter Pack With YouView Box, Over 80 Freeview Channels (12 In HD) With Pause & Rewind Live TV, 7 Day Catch-Up TV With Scrollback EPG + Bolt-On Packs Like BT Music, Kids & Netflix
Cost Includes BT Phone Line Rental
Includes FREE BT Sport Pack On BT TV Showing All UEFA Champions League & Europa League Matches LIVE, Plus 42 Premier League Matches LIVE
FREE £90 BT Reward Card - Hurry! Ends 26th July 2018
50Mb
Unlimited
18 months
Monthly cost £37.99 1st year cost: £515.87

Visit BT Superfast Fibre



Average speed*: 67Mb,
Download limit: Unlimited,
£38.00 per month,
1st year cost £456.00,
Contract period: 18 months
Totally Unlimited EE Fibre Plus Broadband + Weekend Phone Calls To UK Landlines + EE TV (Over 70 Freeview channels (11 in HD), Pause, Rewind & Catch-Up TV With The 1TB EE Box, On Demand TV With The BBCi Player & More + Add Pay TV Content Like Sky Sports, Sky Cinema & NOW TV)
Cost Includes EE Phone Line Rental
Add Anytime Calls For An Extra £4p/m
FREE Setup & £50 Switching Credit (terms apply)

67Mb
Unlimited
18 months
Monthly cost £38.00 1st year cost: £456.00

Visit EE Fibre



Average speed*: 63Mb,
Download limit: Unlimited,
£39.99 per month,
1st year cost £489.87,
Contract period: 12 months
NOW TV Super Fibre Broadband + Pay As You Use Calls + TV Entertainment Pass
Cost Includes Phone Line Rental
Unlimited Usage
TV Entertainment Pass Includes 11 Of The Best Pay TV Channels Like Sky Atlantic, Sky One & Fox That You Will Not Find On Freeview + 300 Box Sets On Demand
No Contract Option Available For An Extra £50
No Activation Fee - Save £15
63Mb
Unlimited
12 months
Monthly cost £39.99 1st year cost: £489.87

Visit NOW TV Fibre



Average speed*: 36Mb,
Download limit: Unlimited,
£40.00 per month,
1st year cost £519.95,
Contract period: 18 months
Sky TV Base Pack Bundle - Unlimited Sky Fibre Broadband + Sky Talk Pay As You Go Calls To UK Landlines & Mobiles + Sky TV Entertainment Base Pack With 40 TV Channels Incl. Sky1, Sky Living & Sky Atlantic + 240 Free To Air Channels + 8 Free To Air HD Channels + 7 Day Catch-Up TV + On Demand TV
Cost Includes Sky Phone Line Rental & Sky Talk Shield To Freeze Out The Cold Calls
Sky Q Box Included
Add Sky Cinema For An Extra £10p/m
36Mb
Unlimited
18 months
Monthly cost £40.00 1st year cost: £519.95

Visit Sky



Average speed*: 50Mb,
Download limit: Unlimited,
£43.99 per month,
1st year cost £557.87,
Contract period: 18 months
BT Superfast Fibre Unlimited + Weekend Calls To UK Landlines + TV Entertainment With YouView+ Box, Over 80 Freeview Channels (12 In HD) With Record, Pause & Rewind Live TV, 29 Premium Channels Incl. Discovery, Comedy Central & MTV, 7 Day Catch-Up TV With Scrollback EPG + Bolt-On Packs Like HD Extra, Music, Kids, Netflix, Sky Sports Main Event & Sky Cinema
Cost Includes BT Phone Line Rental
Add BT Sport For £6p/m & Watch All The UEFA Champions League & Europa League Matches LIVE, Plus 42 Premier League Matches LIVE
FREE £90 BT Reward Card - Hurry! Ends 26th July 2018
50Mb
Unlimited
18 months
Monthly cost £43.99 1st year cost: £557.87

Visit BT Superfast Fibre



Average speed*: 36Mb,
Download limit: Unlimited,
£45.00 per month,
1st year cost £579.95,
Contract period: 18 months
Sky Box Sets Bundle - Unlimited Sky Fibre Broadband + Sky Talk Pay As You Go Calls To UK Landlines & Mobiles + Sky TV Entertainment Base Pack + Sky Box Sets Showing 85 TV Channels Incl. 50 HD Channels Like Sky1 HD, Sky Living HD & Sky Atlantic HD + Sky 3D Channel + 240 Free To Air Channels + 7 Day Catch-Up TV + 350 Entire Series Box Sets On Demand
Cost Includes Sky Phone Line Rental & Sky Talk Shield To Freeze Out The Cold Calls
Sky Q Box Included
36Mb
Unlimited
18 months
Monthly cost £45.00 1st year cost: £579.95

Visit Sky



Average speed*: 108Mb,
Download limit: Unlimited,
£45.00 per month,
1st year cost £560.00,
Contract period: 12 months
Virgin Media Mix Bundle - Virgin VIVID 100 Fibre Broadband + Weekend Calls To UK Landlines + 150 Digital TV Channels Incl. Sky Channels + 11 HD Channels + 7 Day Catch-Up TV + TV, Movies & Music On Demand
Cost Includes Virgin Media Phone Line Rental
Enjoy 1 Years Welcome DISCOUNT & The New Virgin TV V6 Box
No Installation Charge With QuickStart Self Install
108Mb
Unlimited
12 months
Monthly cost £45.00 1st year cost: £560.00

Visit Virgin Media



Average speed*: 36Mb,
Download limit: Unlimited,
£45.00 per month,
1st year cost £579.95,
Contract period: 18 months
Sky Kids Bundle - Unlimited Sky Fibre Broadband + Sky Talk Pay As You Go Calls To UK Landlines & Mobiles + Sky TV Entertainment Base Pack With 40 TV Channels Incl. Sky1, Sky Living & Sky Atlantic + 240 Free To Air Channels + 8 Free To Air HD Channels + 7 Day Catch-Up TV + On Demand TV + Sky Kids TV With 11 Dedicated Kids Channels
Cost Includes Sky Phone Line Rental & Sky Talk Shield To Freeze Out The Cold Calls
Sky Q Box Included
36Mb
Unlimited
18 months
Monthly cost £45.00 1st year cost: £579.95

Visit Sky



Average speed*: 67Mb,
Download limit: Unlimited,
£47.99 per month,
1st year cost £635.87,
Contract period: 18 months
BT Superfast Fibre 2 Unlimited + Weekend Calls To UK Landlines + TV Starter Pack With YouView Box, Over 80 Freeview Channels (12 In HD) With Pause & Rewind Live TV, 7 Day Catch-Up TV With Scrollback EPG + Bolt-On Packs Like BT Music, Kids & Netflix
Cost Includes BT Phone Line Rental
Includes FREE BT Sport Pack On BT TV Showing All UEFA Champions League & Europa League Matches LIVE, Plus 42 Premier League Matches LIVE
FREE £100 BT Reward Card - Hurry! Ends 26th July 2018
67Mb
Unlimited
18 months
Monthly cost £47.99 1st year cost: £635.87

Visit BT Superfast Fibre



Average speed*: 36Mb,
Download limit: Unlimited,
£50.00 per month,
1st year cost £639.95,
Contract period: 18 months
Sky Cinema Bundle - Unlimited Sky Fibre Broadband + Sky Talk Pay As You Go Calls To UK Landlines & Mobiles + Sky TV Entertainment Base Pack With 40 TV Channels Incl. Sky1, Sky Living & Sky Atlantic + 240 Free To Air Channels + 8 Free To Air HD Channels + All 11 Sky Cinema Channels + 7 Day Catch-Up TV
Cost Includes Sky Phone Line Rental & Sky Talk Shield To Freeze Out The Cold Calls
Sky Q Box Included
36Mb
Unlimited
18 months
Monthly cost £50.00 1st year cost: £639.95

Visit Sky



Average speed*: 67Mb,
Download limit: Unlimited,
£53.99 per month,
1st year cost £677.87,
Contract period: 18 months
BT Superfast Fibre 2 Unlimited + Weekend Calls To UK Landlines + TV Entertainment With YouView+ Box, Over 80 Freeview Channels (12 In HD) With Record, Pause & Rewind Live TV, 29 Premium Channels Incl. Discovery, Comedy Central & MTV, 7 Day Catch-Up TV With Scrollback EPG + Bolt-On Packs Like HD Extra, Music, Kids, Netflix, Sky Sports Main Event & Sky Cinema
Cost Includes BT Phone Line Rental
Add BT Sport For £6p/m & Watch All The UEFA Champions League & Europa League Matches LIVE, Plus 42 Premier League Matches LIVE
FREE £100 BT Reward Card - Hurry! Ends 26th July 2018
67Mb
Unlimited
18 months
Monthly cost £53.99 1st year cost: £677.87

Visit BT Superfast Fibre



Average speed*: 108Mb,
Download limit: Unlimited,
£55.00 per month,
1st year cost £680.00,
Contract period: 12 months
Virgin Media Full House Bundle - Virgin VIVID 100 Fibre Broadband + Weekend Calls To UK Landlines + 245 Digital TV Channels Incl. 16 Sky Channels, All Disney & BT Sport Channels + 50 HD Channels + 7 Day Catch-Up TV + TV, Movies & Music On Demand
Cost Includes Virgin Media Phone Line Rental
Enjoy 1 Years Welcome DISCOUNT & The New Virgin TV V6 Box
Includes BT Sport & ESPN HD
No Installation Charge With QuickStart Self Install
108Mb
Unlimited
12 months
Monthly cost £55.00 1st year cost: £680.00

Visit Virgin Media



Average speed*: 50Mb,
Download limit: Unlimited,
£55.99 per month,
1st year cost £701.87,
Contract period: 18 months
BT Superfast Fibre Unlimited + Weekend Calls To UK Landlines + TV Max 4K With 1TB YouView Ultra HD Box, Over 80 Freeview Channels (12 In HD) With Record, Pause & Rewind Live TV, 60 Premium Channels (13 In HD) Incl. Discovery, Comedy Central & MTV, 7 Day Catch-Up TV With Scrollback EPG + Bolt-On Packs Like HD Extra, Music, Kids, Netflix, Sky Sports Main Event & Sky Cinema
Cost Includes BT Phone Line Rental
Includes FREE BT Sport 4K UHD Pack On BT TV Showing All UEFA Champions League & Europa League Matches LIVE, Plus 42 Premier League Matches LIVE
FREE £90 BT Reward Card - Hurry! Ends 26th July 2018
50Mb
Unlimited
18 months
Monthly cost £55.99 1st year cost: £701.87

Visit BT Superfast Fibre



Average speed*: 36Mb,
Download limit: Unlimited,
£58.00 per month,
1st year cost £735.95,
Contract period: 18 months
Sky Sports Bundle - Unlimited Sky Fibre Broadband + Sky Talk Pay As You Go Calls To UK Landlines & Mobiles + Sky TV Entertainment Base Pack With 40 TV Channels Incl. Sky1, Sky Living & Sky Atlantic + 240 Free To Air Channels + 8 Free To Air HD Channels + 1 Sky Sports Channel (Choice Of 10) + 7 Day Catch-Up TV
Cost Includes Sky Phone Line Rental & Sky Talk Shield To Freeze Out The Cold Calls
Sky Q Box Included
36Mb
Unlimited
18 months
Monthly cost £58.00 1st year cost: £735.95

Visit Sky



Average speed*: 213Mb,
Download limit: Unlimited,
£65.00 per month,
1st year cost £800.00,
Contract period: 12 months
Virgin Media Full House Movies Bundle - Virgin VIVID 200 Fibre Broadband + Weekend Calls To UK Landlines + 245 Digital TV Channels Incl. 16 Sky Channels + All Sky Cinema Channels + All 4 BT Sport HD Channels + 50 HD Channels + 7 Day Catch-Up TV + TV, Movies & Music On Demand
Cost Includes Virgin Media Phone Line Rental
Enjoy 1 Years Welcome DISCOUNT & The New Virgin TV V6 Box
Includes Sky Cinema, BT Sport & ESPN HD
No Installation Charge With QuickStart Self Install
213Mb
Unlimited
12 months
Monthly cost £65.00 1st year cost: £800.00

Visit Virgin Media



Average speed*: 67Mb,
Download limit: Unlimited,
£65.99 per month,
1st year cost £821.87,
Contract period: 18 months
BT Superfast Fibre 2 Unlimited + Weekend Calls To UK Landlines + TV Max 4K With 1TB YouView Ultra HD Box, Over 80 Freeview Channels (12 In HD) With Record, Pause & Rewind Live TV, 60 Premium Channels Incl. Discovery, Comedy Central & MTV, 7 Day Catch-Up TV With Scrollback EPG + Bolt-On Packs Like HD Extra, BT Music, Kids, Netflix, Sky Cinema & Sky Sports Main Event
Cost Includes BT Phone Line Rental
Includes FREE BT Sport 4K UHD Pack Showing All UEFA Champions League & Europa League Matches LIVE, Plus 42 Premier League Matches LIVE
FREE £100 BT Reward Card - Hurry! Ends 26th July 2018
67Mb
Unlimited
18 months
Monthly cost £65.99 1st year cost: £821.87

Visit BT Superfast Fibre



Average speed*: 36Mb,
Download limit: Unlimited,
£73.00 per month,
1st year cost £915.95,
Contract period: 18 months
Sky Complete Bundle - Unlimited Sky Fibre Broadband + Sky Talk Pay As You Go Calls To UK landlines & Mobiles + Sky TV Entertainment Base Pack + Sky Box Sets Showing 85 TV Channels Incl. 48 HD Channels Like Sky1 HD, Sky Living HD & Sky Atlantic HD + Sky 3D Channel + 240 Free To Air Channels + All 6 Sky Sports Channels In HD + All 12 Sky Movie Channels In HD + 7 Day Catch-Up TV + Entire Series Box Sets On Demand
Cost Includes Sky Phone Line Rental & Sky Talk Shield To Freeze Out The Cold Calls
Sky Q Box Included
36Mb
Unlimited
18 months
Monthly cost £73.00 1st year cost: £915.95

Visit Sky



Average speed*: 213Mb,
Download limit: Unlimited,
£75.00 per month,
1st year cost £920.00,
Contract period: 12 months
Virgin Media Full House Sports Bundle - Virgin VIVID 200 Fibre Broadband + Weekend Calls To UK Landlines + 245 Digital TV Channels Incl. 16 Sky Channels + All Sky Sports Channels + All 4 BT Sport HD Channels + 50 HD Channels + 7 Day Catch-Up TV + TV, Movies & Music On Demand
Cost Includes Virgin Media Phone Line Rental
Enjoy 1 Years Welcome DISCOUNT & The New Virgin TV V6 Box
Includes Sky Sports, BT Sport & ESPN HD
No Installation Charge With QuickStart Self Install
213Mb
Unlimited
12 months
Monthly cost £75.00 1st year cost: £920.00

Visit Virgin Media



Average speed*: 362Mb,
Download limit: Unlimited,
£88.00 per month,
1st year cost £1076.00,
Contract period: 12 months
Virgin Media VIP Bundle - Virgin VIVID 350 Fibre Broadband + Weekend Calls To UK Landlines + 245 Digital TV Channels Incl. 16 Sky Channels + All Sky Sports HD Channels + All 4 BT Sport HD Channels + All Sky Cinema Channels + 50 HD Channels + 7 Day Catch-Up TV + TV, Movies & Music On Demand
Cost Includes Virgin Media Phone Line Rental
Enjoy 1 Years Welcome DISCOUNT & The New Virgin TV V6 Box
Includes Sky Sports, Sky Cinema, BT Sport & ESPN HD
No Installation Charge With QuickStart Self Install
362Mb
Unlimited
12 months
Monthly cost £88.00 1st year cost: £1076.00

Visit Virgin Media