Best Broadband Deals 2019
The Sky Spring SALE 2019 – Broadband Deals From £22.50 A Month, TV From £22, iPhone XR From £33, Samsung S10 From £36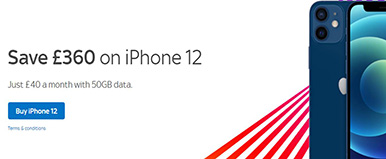 The Sky Spring SALE 2019 has launched at sky.com/springsale with unlimited Broadband deals from £22.50 a month, great value TV from £22 a month and Broadband & TV packages from just £44.50 a month. There's also huge savings on Sky Mobile with the iPhone XR from £33 a month (save £210), the iPhone 8 & 8 Plus from £27 a month & the Samsung Galaxy S10 from £36 a month (save £269). All these Sky Mobile deals come with 2GB's of data and are available with no upfront cost at the Sky Mobile Spring Sale website.
Super reliable and totally unlimited, Sky Fibre Max Broadband with average download speeds of 59Mbps is available from £29.50 a month and comes with the Sky Hub, Sky Broadband Boost, plus a speed guarantee or your money back for the first 30 days.
Existing Sky TV customers who do not currently take Broadband and Calls from Sky, can add Sky's Fibre Max package for the same price of £29.50 a month.
New customers switching to Sky can order the Sky Fibre Max package with or without Sky TV.
Further incentives are on offer for those new customers taking Sky TV and Sky Broadband together, with the bundled price starting from just £44.50 a month.
The Sky TV & Broadband bundle contains over 300 TV channels including Sky One, Sky Living and Sky Atlantic, plus all Freeview TV and radio channels. There's also 60 catch-up TV channels.
The Sky Q box is included, together with Sky phone line rental and Sky Broadband Unlimited. A one-off £39.95 setup fee applies.
Interested readers can find out more on the Sky Spring SALE and order online at the sky.com/springsale website.