Articles on the topic :
BT Broadband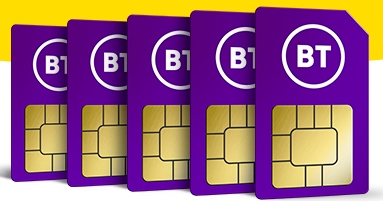 In the BT SIM only SALE, BT Broadband customers have until the 17th of August 2017 to secure BT's brand new 6GB SIM only deal for just £12 a month at the bt.com/simonly website. They can also choose from either a FREE £70 iTunes or Amazon gift card.
Customers subscribing to a BT SIM only deal will also qualify for a £50 discount on a range of 3G and 4G mobile phones on sale at the BT Shop, including the Samsung Galaxy S7 – which they can use with their new BT SIM only plan. Those customers wishing to take a BT Mobile monthly phone contract can currently secure the iPhone 5s from just £17 a month at the BT Mobile website. This offer expires on the 17th of August 2017.