Articles on the topic :
BT Broadband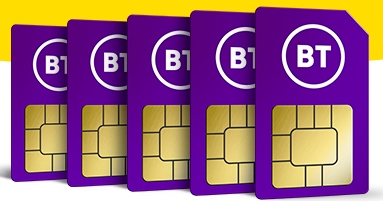 New and existing BT Broadband customers can nab themselves a great BT Mobile deal in the BT Mobile August sale at bt.com/btmobile.
Existing BT Broadband customers can get BT's new 10GB SIM only plan for £18 a month, plus receive a FREE £70 BT Reward Card. There's also a £50 discount on mobile phones at the BT online shop. Alternatively, order an iPhone 6s from just £15 a month in the BT Mobile July SALE. These offers end on the 16th of August 2018.