Articles on the topic :
BT Broadband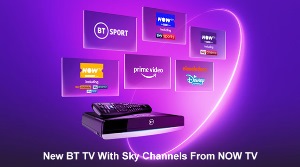 Unlimited BT Infinity 2 (BT Fibre 2), BT's superfast fibre optic broadband service, is now available for a price of just £16.99 a month. There's also a FREE BT Virtual Reward card up to the value of £110 included for orders placed online at the bt.com/infinitydeals website by the 8th of December 2022.
The BT Infinity deals also include 1,000GB's of FREE BT Cloud storage, while BT's mobile offering, including its best value 4G SIM only plan, can be added for an extra £8 per month.