Articles on the topic :
BT Broadband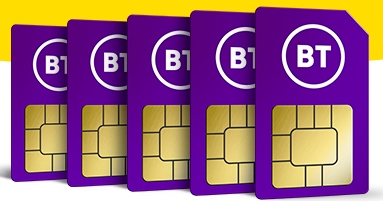 Existing BT Broadband customers can find themselves a great BT Mobile deal when they switch to a BT Mobile SIM only plan at the bt.com/btsmartsavings website by the 22nd of November 2018.
BT Broadband customers can enjoy BT's new 5GB SIM Only plan for just £10 a month, whilst also keeping their own phone and number and receiving a FREE £60 BT Reward Card to spend. Looking for a new phone instead? Order an iPhone 6S from just £13 a month at BT.com/smartsavings. This deal also ends on the 22nd of November 2018.