Articles on the topic :
Broadband Phone TV Bundles
With providers like Virgin Media, Sky and BT flooding the market with 'low cost' broadband, phone & TV bundles we're often asked whether they really represent good value for money.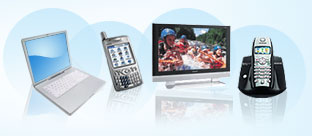 In a nutshell we think they do, provided you choose the right bundle to suit your requirements, you use ALL the elements of the bundle and you use the telephone call plan effectively – otherwise that cheap bundle won't be so cheap!
Before you order a bundle, take a look at our broadband, phone & TV bundles guide to find out what to look out for together with the pros and cons of buying a bundle. Enjoy.