How Can I Beat The Broadband Price Hikes In 2022?
by Steve Tattersall, last updated 14 June 2022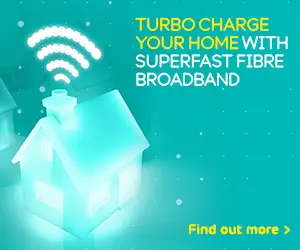 The finances of millions of Brits will take a further hit in 2022 with price increases from telecom giants BT & EE (their annual CPI rate of inflation price change, plus an additional 3.9%, effective 31st March 2022) and Sky (effective 1st April 2022). This guide takes a look at mid-contract/annual price rises covering the likes of broadband, phone line rental, call packages and TV, while suggesting 3 ways to potentially beat these price hikes.
Which Providers Are Increasing Their Prices?
It is not just BT, EE and Sky who are increasing their prices in 2022. From April 2022, Vodafone and TalkTalk customers experienced annual price increases, while the same will happen to Plusnet customers in June 2022.
Why Is My Package Increasing In Price? I Thought It Was A Fixed Price!
Many providers now increase their prices each year to help fund the improvement of their products and services. However, many Brits believe at the point of ordering their package, they are signing up to a fixed monthly price for the life of their contract. Under Ofcom rules, broadband companies must set out annual price rise information in a clear and transparent way before a customer signs up to their service - rather than just in the small print. Furthermore, from June 2022, Ofcom has confirmed that broadband customers will receive (from their chosen supplier) a summary of the main terms and conditions of their contract before they sign up for a broadband service. The summary will also include an example of how any annual price increase will affect how much they pay each month.
Here Is The GOOD NEWS!
To improve protection for consumers from mid-contract price rises, broadband providers have to follow guidance rules laid down by Ofcom, the telecoms regulator.
These rules state that customers should be given at least one month's notice of the price increase and importantly, be allowed to leave their contract without penalty within 30 days of that notice - should they be able to prove they were not made aware of the annual price increase when they purchased the broadband service.
3 Ways To Beat The Price Hikes
With customers potentially able to exit their contract without penalty within 30 days of the price rise notice, here are 3 ways they can use this to beat the price hikes.
1. Switch Broadband Provider
Many Brits should use this as an opportunity to find a better deal with a new provider and make some savings along the way! To do this, follow the steps below.
Step 1 - Enter your postcode into our BBC recognised, broadband comparison tool to search and compare broadband packages in your area.
Step 2 - Select the deal that best suits your needs and click through to the provider website to order online.
If you are switching from or to the likes of TalkTalk, Plusnet, BT or Sky, the company you are switching to will handle the entire switch for you. Please see our guide to switching broadband provider for more information.
2. Haggle With Your Existing Provider
Though it is getting harder to secure a better deal with an existing provider, it may be worth using the price rise notice to haggle with your provider. They will have a raft of retention deals to call upon, but be prepared to stand firm and haggle hard.
3. Downgrade Your Existing Package
The questions to consider here are for example, do you need an anytime calls plan with your broadband package when you have unused minutes left on your mobile phone tariff each month?
Or, do you make use of all the TV channels within your subscribed digital TV package or would you be better off removing the TV package and paying as you go for the likes of Sky Sports and Sky Cinema with NOW?
What Next?
If you're considering switching to a new provider, please use our broadband comparison tool to search and compare broadband packages in your postcode area.
About The Author, Steve Tattersall

Steve is a broadband technology writer and digital marketing consultant based in Hampshire (England). He founded the BBC recognised broadband information site BroadbandInternetUk.com in 2004 and is Chief Editor. He has 17 years experience within the telecommunications industry, helping people across the UK with their Internet requirements via a comprehensive range of broadband information, comparison tools and self-help guides, all delivered on BroadbandInternetUk.com. A graduate of Buckinghamshire New University, Steve's background is in Marketing, E-Business, M-Commerce and Online Sales & Marketing. He was previously a telecoms executive at cable operator NTL, which merged with Telewest to form Virgin Media, one of the UK's leading broadband, phone & TV suppliers. In addition to operating this website, Steve has worked as a digital marketing consultant and has skills & interests in SEO, Content Marketing & Affiliate Marketing. To contact Steve, please visit the contact us page or follow him on Twitter.

Back to the top of this page