How Can I Watch Man United Vs Wolfsburg On Tuesday Night?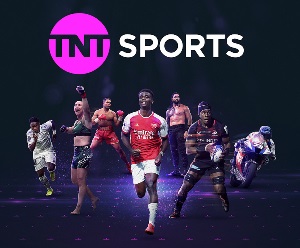 Following their stuttering performance in the UEFA Champions League so far this season, the tie against Wolfsburg on Tuesday the 8th of December is a must-win for Manchester United to ensure their qualification for the knockout stages.
Whether you are a BT or Sky customer, or perhaps use a different supplier, read the guide below to find out how you can set up the BT Sport Pack in just 15 minutes. Enjoy the match!
The BT Sport Pack
The BT Sport Pack contains 8 sports channels, including BT Sport Europe which will be broadcasting live all 351 UEFA Champions League and Europa League matches for the next 3 seasons.
The BT Sport channels are available online, on the BT Sport app and on BT TV. They are also available on Sky TV, Virgin TV and TalkTalk TV.
The BT Sport Pack is FREE for BT TV customers.
How Do I Get The BT Sport Pack In 15 Minutes?
It is quick and easy to get the BT Sport Pack so you can watch all the live Champions League matches on Tuesday and Wednesday evening featuring the likes of Man United, Arsenal, Man City and Chelsea.
Prefer to watch BT Sport via the BT Mobile and Online apps only? Then order a BT Broadband package today and get BT Sport activated straight away for £5 a month. Order now >
Want to watch on BT TV? Then order a BT TV package today (the BT TV Starter pack is FREE for 12 months) and get set up with the BT Sport app within 15 minutes. Simply enjoy all the live games on the app until the BT TV set top box arrives. Order now >
Prefer to watch on Sky TV and switch your broadband to BT? Then order a BT Broadband package today and BT will activate the BT Sport Pack on your Sky TV box for just £5 a month. Order now >
Already a BT Broadband customer, but do not want BT TV? Simply order the BT Sport Pack for £5 a month and get BT Sport activated straight away either online or on the BT Sport app. Order now >
Want to watch on Sky TV, but not switch your broadband to BT? Order the BT Sport Pack for £19.99 a month and BT will activate it on your Sky TV box in just 15 minutes. Order now >
Considering Switching To BT? Compare BT Broadband, TV & Sport Packages
Provider
Package Details
Speed (up to)
Download Limit
Contract Period
Costs
More Info


Speed (up to): 52Mb,
Download limit: Unlimited,
£69.99 setup,
1st year cost £459.87,
£32.49* per month

Unlimited BT Infinity 1 + Weekend Calls To UK Landlines + TV Entertainment Starter Package (Over 80 Freeview channels (12 in HD), 20 Premium TV Channels, Pause, Rewind & Catch-Up TV With YouView Box, Personalise With Bolt Ons Like Netflix) + Weekend Calls + FREE BT Sport Pack


*For 12 months. Includes BT phone line rental

52Mb
Unlimited
12 months
Monthly cost £32.49* 1st year cost: £459.87
£69.99 setup
Includes Line Rental + FREE £100 BT Reward Card - Hurry! Ends 23rd Feb



Visit BT



FREE BT Sport Pack Containing BT Sport 3 - The Home Of Live European Football


Speed (up to): 52Mb,
Download limit: Unlimited,
£59.99 setup,
1st year cost £503.87,
£36.99* per month

Unlimited BT Infinity 1 Broadband + Weekend Calls To UK Landlines + TV Entertainment Plus Package (Over 80 Freeview channels (12 in HD), 27 Premium TV channels, Pause, Rewind, Record & Catch-Up TV With YouView+ Box, Personalise With Bolt Ons Like Sky Movies & Sky Sports) + FREE BT Sport Pack


*For 12 months. Includes BT phone line rental

52Mb
Unlimited
12 months
Monthly cost £36.99* 1st year cost: £503.87
£59.99 setup
Includes Line Rental + FREE £100 BT Reward Card - Hurry! Ends 23rd Feb



Visit BT



FREE BT Sport Pack Containing BT Sport 3 - The Home Of Live European Football


Speed (up to): 52Mb,
Download limit: Unlimited,
£59.99 setup,
1st year cost £629.87,
£47.49* per month

Unlimited BT Infinity 1 Broadband + Weekend Calls To UK Landlines + Total Entertainment TV Package (Over 80 Freeview channels (12 in HD), 52 Premium TV channels (13 in HD), Pause, Rewind, Record & Catch-Up TV With 1TB YouView Ultra HD Box, Personalise With Bolt Ons Like Sky Movies & Sky Sports) + FREE BT Sport HD Pack


*For 12 months. Includes BT phone line rental

52Mb
Unlimited
12 months
Monthly cost £47.49* 1st year cost: £629.87
£59.99 setup
Includes Line Rental + FREE £100 BT Reward Card - Hurry! Ends 23rd Feb



Visit BT



FREE BT Sport Pack Containing BT Sport 3 - The Home Of Live European Football


Speed (up to): 76Mb,
Download limit: Unlimited,
£29.99 setup,
1st year cost £785.87,
£62.99* per month

Unlimited BT Infinity 2 Broadband + Weekend Calls To UK Landlines + Total Entertainment TV Package (Over 80 Freeview channels (12 in HD), 52 Premium TV channels (13 in HD), Pause, Rewind, Record & Catch-Up TV With 1TB YouView Ultra HD Box, Personalise With Bolt Ons Like Sky Movies & Sky Sports) + FREE BT Sport HD Pack


*For 12 months. Includes BT phone line rental

76Mb
Unlimited
12 months
Monthly cost £62.99* 1st year cost: £785.87
£29.99 setup
Includes Line Rental + FREE £100 BT Reward Card - Hurry! Ends 23rd Feb



Visit BT



FREE BT Sport Pack Containing BT Sport 3 - The Home Of Live European Football