What Are The BT Sport Channel Numbers On Sky, Virgin, BT, TalkTalk & Plusnet?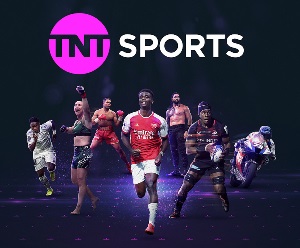 BT Sport is available via satellite on Sky TV, via cable on Virgin Media, using internet TV on BT TV, TalkTalk TV & Plusnet TV and via normal terrestrial TV on Freeview. With different platforms and plenty of sport to choose from, we list below the BT Sport channel numbers you need.
BT Sport Channel Numbers On BT TV
You'll find all the BT Sport channels, like BT Sport 1, in the Guide on BT TV at the numbers below. Alternatively, go to the Sport category on the Guide.
| | |
| --- | --- |
| BT TV Channel Number | Channel Name |
| 408 | BT Sport 1 |
| 409 | BT Sport 2 |
| 410 | BT Sport 3 |
| 411 | BT Sport ESPN |
| 415 | BoxNation |
| 430 | BT Sport 1 HD |
| 431 | BT Sport 2 HD |
| 432 | BT Sport 3 HD |
| 433 | BT Sport 4K UHD |
| 434 | BT Sport ESPN HD |
| 439 | BoxNation HD |
| 450-456 | BT Sport Extra Channels |
| 465-471 | BT Sport Extra HD Channels |
BT Sport Channel Numbers On Sky TV
| | |
| --- | --- |
| Sky TV Channel Number | Channel Name |
| 413 | BT Sport 1 HD |
| 414 | BT Sport 2 HD |
| 417 | BT Sport 3 HD |
| 426 | BT Sport ESPN HD |
| 427 | BT Sport 1 |
| 433 | BT Sport 2 |
| 437 | BoxNation |
| 457 | BT Sport 3 |
| 458 | BT Sport ESPN |
BT Sport Channel Numbers On Virgin Media TV
| | |
| --- | --- |
| Virgin TV Channel Number | Channel Name |
| 527 | BT Sport 1 HD |
| 528 | BT Sport 2 HD |
| 529 | BT Sport 3 HD |
| 530 | BT Sport ESPN HD |
| 531 | BT Sport 1 |
| 532 | BT Sport 2 |
| 533 | BT Sport 3 |
| 534 | BT Sport ESPN |
| 548 | BT Sport Showcase |
BT Sport Channel Numbers On TalkTalk TV
| | |
| --- | --- |
| TalkTalk TV Channel Number | Channel Name |
| 408 | BT Sport 1 |
| 409 | BT Sport 2 |
| 410 | BT Sport 3 |
| 411 | BT Sport ESPN |
| 430 | BT Sport 1 HD |
| 431 | BT Sport 2 HD |
| 432 | BT Sport 3 HD |
| 433 | BT Sport 4K UHD |
| 434 | BT Sport ESPN HD |
| 450-456 | BT Sport Extra Channels |
| 465-471 | BT Sport Extra HD Channels |
BT Sport Channel Numbers On Plusnet TV
| | |
| --- | --- |
| Plusnet TV Channel Number | Channel Name |
| 408 | BT Sport 1 |
| 409 | BT Sport 2 |
| 410 | BT Sport 3 |
| 411 | BT Sport ESPN |
| 430 | BT Sport 1 HD |
| 431 | BT Sport 2 HD |
| 432 | BT Sport 3 HD |
| 433 | BT Sport 4K UHD |
| 434 | BT Sport ESPN HD |
| 450-456 | BT Sport Extra Channels |
| 465-471 | BT Sport Extra HD Channels |
BT Sport Channel Numbers On Freeview TV
| | |
| --- | --- |
| Freeview TV Channel Number | Channel Name |
| 115 | BT Sport Showcase |