What Are The BT Sport Channel Numbers On Sky, Virgin, BT, TalkTalk & Plusnet?
by Steve Tattersall, last updated 30 July 2020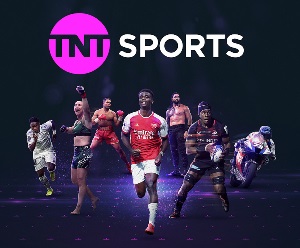 BT Sport is available via satellite on Sky TV, via cable on Virgin Media, using internet TV on BT TV, TalkTalk TV & Plusnet TV and via the BT Sport app on a range of mobile devices and game consoles. With different platforms and plenty of sport to choose from, we list below the BT Sport channel numbers you need.
BT Sport Channel Numbers On BT TV
You'll find all the BT Sport channels, like BT Sport 1, in the Guide on BT TV at the numbers below. Alternatively, go to the Sport category on the Guide.
| | |
| --- | --- |
| BT TV Channel Number | Channel Name |
| 408 | BT Sport 1 |
| 409 | BT Sport 2 |
| 410 | BT Sport 3 |
| 411 | BT Sport ESPN |
| 415 | BoxNation |
| 430 | BT Sport 1 HD |
| 431 | BT Sport 2 HD |
| 432 | BT Sport 3 HD |
| 433 | BT Sport 4K UHD |
| 434 | BT Sport ESPN HD |
| 439 | BoxNation HD |
| 450-456 | BT Sport Extra Channels |
| 465-471 | BT Sport Extra HD Channels |
BT Sport Channel Numbers On Sky TV
| | |
| --- | --- |
| Sky TV Channel Number | Channel Name |
| 413 | BT Sport 1 SD/HD |
| 414 | BT Sport 2 SD/HD |
| 417 | BT Sport 3 SD/HD |
| 423 | BT Sport ESPN SD/HD |
| 427 | Box Nation |
BT Sport Channel Numbers On Virgin Media TV
| | |
| --- | --- |
| Virgin TV Channel Number | Channel Name |
| 527 | BT Sport 1 HD |
| 528 | BT Sport 2 HD |
| 529 | BT Sport 3 HD |
| 530 | BT Sport ESPN HD |
| 531 | BT Sport 1 |
| 532 | BT Sport 2 |
| 533 | BT Sport 3 |
| 534 | BT Sport ESPN |
| 548 | BT Sport Showcase |
BT Sport Channel Numbers On TalkTalk TV
| | |
| --- | --- |
| TalkTalk TV Channel Number | Channel Name |
| 408 | BT Sport 1 |
| 409 | BT Sport 2 |
| 410 | BT Sport 3 |
| 411 | BT Sport ESPN |
| 430 | BT Sport 1 HD |
| 431 | BT Sport 2 HD |
| 432 | BT Sport 3 HD |
| 433 | BT Sport 4K UHD |
| 434 | BT Sport ESPN HD |
| 450-456 | BT Sport Extra Channels |
| 465-471 | BT Sport Extra HD Channels |
BT Sport Channel Numbers On Plusnet TV
| | |
| --- | --- |
| Plusnet TV Channel Number | Channel Name |
| 408 | BT Sport 1 |
| 409 | BT Sport 2 |
| 410 | BT Sport 3 |
| 411 | BT Sport ESPN |
| 430 | BT Sport 1 HD |
| 431 | BT Sport 2 HD |
| 432 | BT Sport 3 HD |
| 433 | BT Sport 4K UHD |
| 434 | BT Sport ESPN HD |
| 450-456 | BT Sport Extra Channels |
| 465-471 | BT Sport Extra HD Channels |
BT Sport Channel Numbers On Freeview TV
| | |
| --- | --- |
| Freeview TV Channel Number | Channel Name |
| 115 | BT Sport Showcase |
About The Author, Steve Tattersall
Steve is a broadband technology writer and digital marketing consultant based in Hampshire (England). He founded the BBC recognised broadband information site BroadbandInternetUk.com in 2004 and is Chief Editor. He has 16 years experience within the telecommunications industry, helping people across the UK with their Internet requirements via a comprehensive range of broadband information, advice and guidance, all delivered on BroadbandInternetUk.com. He was previously a telecoms executive at cable operator NTL, which merged with Telewest to form Virgin Media, one of the UK's leading broadband, phone & TV suppliers. To contact Steve, please visit the contact us page or follow him on Twitter.
Back to the top of this page