Switch To TalkTalk & Block Unwanted Calls With CallSafe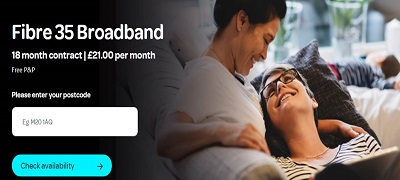 Customers switching to the UK's leading value for money broadband, phone & TV provider TalkTalk can now activate a FREE CallSafe feature that helps stop unwanted calls reaching them.
The free CallSafe feature screens every call to a TalkTalk customer's home phone, helping them receive the calls they really want, while avoiding the nuisance callers, sales pitches and scammers.
More About TalkTalk CallSafe
Once activated, TalkTalk CallSafe starts creating an Approved List of phone numbers based on the regular calls a customer makes. Calls from these numbers will get straight through. Customers can manage who's on this list by calling 1472 or via their online TalkTalk account, known as 'My Account'.
To block unwanted callers, TalkTalk CallSafe has a database of known unwanted caller numbers so when any of these numbers call, a customer's phone will not even ring. Customer's can also create their own Blocked List of numbers.
Phone numbers that are not listed on a customer's Approved or Blocked List are screened with the caller requested to identify themselves in a short recorded message. A customer's phone will then ring, they can hear the message and decide whether to accept the call or not.
Already a TalkTalk Customer?
Existing TalkTalk customers can activate CallSafe and change their settings anytime in the 'My Account' section of the TalkTalk website.
Switching to TalkTalk?
Customers switching to TalkTalk will need to choose a broadband package. Prices start from £25 a month for unlimited average broadband speeds of 38Mbps, while unlimited average Fibre speeds of 67Mbps are available for £26 a month.
Both monthly prices given include TalkTalk phone line rental. Once a customer's switch is complete and their TalkTalk home phone line is activated, they can then turn on the TalkTalk CallSafe feature.
What Next?
Interested readers can find out more on TalkTalk's range of broadband packages and home phone calling features, like CallSafe, at the talktalk.co.uk website.