Sky Spring Sale 2023 – Lowest Ever Price For Sky Stream, Sky TV & Netflix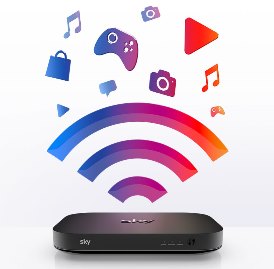 Sky (sky.com/springsale) has launched its lowest ever price for Sky Stream, Sky TV & Netflix in the Sky Spring Sale 2023.
New customers joining Sky and those existing customers re-contracting can enjoy Sky TV and Netflix streamed straight to any TV and without a Sky dish for just £26 a month for 18 months. No setup fee applies (usually £20). Alternatively, there is an option to trial Sky Stream, Sky TV & Netflix free for one month, then pay £29 a month on a rolling 30-day contract.
Sky Superfast Broadband with average speeds of 59Mbps can also be added for an extra £13 a month. A setup fee of £29.95 usually applies, however, this has also been waived.
What Is Sky Stream?
Sky Stream is the new exciting way to watch Sky TV. Simply plug the Sky streaming box into your TV and access all of your subscribed Sky TV channels over your home broadband Wi-Fi connection. There's no need for a Sky satellite dish to be installed.
You can also access all your favourite free apps like the BBC iPlayer, plus subscribed apps like Apple TV+ and Disney+.
Finding the TV channels and entertainment you want to watch is quick and easy by simply using your voice.
Sky Stream with Sky TV and Netflix is currently available for just £26 a month for 18 months in the Sky Spring sale. Additional channel packs like Sky Sports and Sky Cinema can easily be added.
Interested readers can find out more at the sky.com/springsale website.