The New TalkTalk Wi-Fi Hub With Game-Changing Performance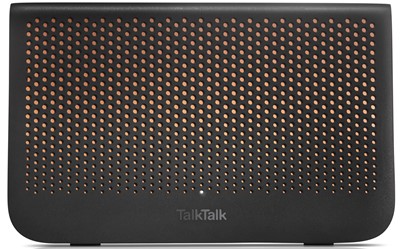 TalkTalk, the UK's leading value telecom provider, has launched a brand new Wi-Fi Hub with game-changing performance that's available to both new and existing TalkTalk customers at the talktalk.co.uk website.
The launch of the new Wi-Fi Hub follows TalkTalk's extensive review of all customer interactions with their router, where the design, shape and processes have been optimised to produce a new Wi-Fi Hub that provides the fastest, strongest and most reliable Wi-Fi connection ever.
5 Great Reasons To Love The New TalkTalk Wi-Fi Hub
1. The new Wi-Fi Hub provides game-changing Wi-Fi performance that's twice as fast as TalkTalk's other router option and is suitable for those medium to large households with higher demands, like 5-9 devices
2. The new sleek design means there's no need to hide the Hub away, while there's also the option to wall mount the Hub if you're short on table space
3. In hard to reach areas of your home, the advanced technology of the Wi-Fi Hub can break through any interference & pinpoint your device, delivering a strong, fast and reliable Wi-Fi signal to keep you connected
4. The new Wi-Fi Hub fits through the letterbox, has a simple setup, has just one Status Light and has been optimised to specifically work best with the TalkTalk network
5. With Smart Wi-Fi, the Hub is also able to locate your connected devices and automatically adjust its frequency and signal to supply the best Wi-Fi speeds
Who Can Get The New TalkTalk Wi-Fi Hub & How Much Does It Cost?
The new Wi-Fi Hub is available for all customers. It's included for no additional cost within all Fibre packages which start for new joiners from just £25 a month for average speeds of 38Mbps. New and existing Broadband customers can upgrade to the new Wi-Fi Hub, as opposed to the current Super Router, for a one-off £30.
What Next?
Find out more on the new TalkTalk Wi-Fi Hub and read our TalkTalk Broadband review here.