Compare Business Broadband Deals Including Fibre
Search for cheap business broadband deals in your area by entering your postcode below. Find & compare the cheapest business broadband deals in the UK. The costs shown below include phone line rental, but exclude VAT. Need broadband for your home aswell? Check out our blog for the latest home broadband deals.
Why use us…
BBC recognised comparison site
Free, 100% independent service
Trusted, impartial & updated daily
Safe and secure to use
Recognised by the BBC
We're a BBC Radio 2 Website Of The Day on the Steve Wright show.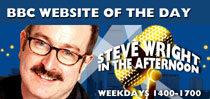 Search results for Business Broadband deals
Provider
Package Details
Speed (up to)
Download Limit
Contract Period
Costs
More Info


Speed (up to): 18Mb,
Download limit: Unlimited,
£17.00 per month,
1st year cost £204.00,
Contract period: 24 months
Plusnet Unlimited Business Broadband
Costs Include Phone Line Rental
NEW! Fixed Price Business Broadband & Line Rental Guarantee For Duration Of The Contract
FREE New Line Installation
Pay As You Go Calls + FREE Wireless Router + 1 Static IP Address + Plusnet SafeGuard Security + 24 Hour UK Based Customer Support
No Activation Fee - Hurry! Ends Soon
18Mb
Unlimited
24 months
Monthly cost £17.00 1st year cost: £204.00

Visit PlusNet Business



Speed (up to): 17Mb,
Download limit: Unlimited,
£18.00 per month,
1st year cost £224.99,
Contract period: 12 months
TalkTalk Business Simply Broadband
Costs Include Phone Line Rental
FREE New Line Installation If Needed
Pay As You Go Calls + FREE Wireless Router + 1 Static IP Address + Worksafe Network Security + 7 Day UK Business Support
17Mb
Unlimited
12 months
Monthly cost £18.00 1st year cost: £224.99

Visit TalkTalk Business



Speed (up to): 17Mb,
Download limit: Unlimited,
£18.95 per month,
1st year cost £227.40,
Contract period: 24 months
XLN Business Broadband
Cost Includes Phone Line Rental
£2 A Month Broadband For 12 Months, £10 A Month Thereafter
FREE Wireless Router + FREE Technical Support & Level 1 Care + Muliple Email Addresses + FREE Online Help & Account Management
17Mb
Unlimited
24 months
Monthly cost £18.95 1st year cost: £227.40

Visit XLN Business



Speed (up to): 38Mb,
Download limit: Unlimited,
£23.95 per month,
1st year cost £287.40,
Contract period: 24 months
XLN Business Fibre Broadband
Cost Includes Phone Line Rental
£7 A Month Broadband For 12 Months, £23 A Month Thereafter
FREE Wireless Router + FREE Technical Support & Level 1 Care + FREE Online Security Worth £95 + Muliple Email Addresses + FREE Online Help & Account Management
38Mb
Unlimited
24 months
Monthly cost £23.95 1st year cost: £287.40

Visit XLN Business Fibre



Speed (up to): 17Mb,
Download limit: Unlimited,
£24.00 per month,
1st year cost £296.50,
Contract period: 24 months
BT Business Broadband Essential
BT Line Not Required
FREE BT Business Smart Hub Wireless Router + FREE Unlimited Access To Over 5 Million Wi-Fi Hotspots Nationwide + FREE Guest Wi-Fi + 24 Hour Broadband Support + 10 Email Addresses & 50MB Of Webspace
17Mb
Unlimited
24 months
Monthly cost £24.00 1st year cost: £296.50

Visit BT Business



Speed (up to): 76Mb,
Download limit: Unlimited,
£25.50 per month,
1st year cost £314.99,
Contract period: 24 months
TalkTalk Business Simply Fibre
Costs Include Phone Line Rental
FREE New Line Installation If Needed
Pay As You Go Calls + FREE Super Router + 1 Static IP Address + Worksafe Network Security + 7 Day UK Business Support
76Mb
Unlimited
24 months
Monthly cost £25.50 1st year cost: £314.99

Visit TalkTalk Business Fibre



Speed (up to): 76Mb,
Download limit: Unlimited,
£27.50 per month,
1st year cost £330.00,
Contract period: 24 months
Plusnet Unlimited Business Fibre Broadband
Costs Include Phone Line Rental
NEW! Fixed Price Business Broadband & Line Rental Guarantee For Duration Of The Contract
FREE New Line Installation
Pay As You Go Calls + FREE Wireless Router + 1 Static IP Address + Plusnet SafeGuard Security + 24 Hour UK Based Customer Support
No Activation Fee - Hurry! Ends Soon
76Mb
Unlimited
24 months
Monthly cost £27.50 1st year cost: £330.00

Visit PlusNet Business Fibre



Speed (up to): 17Mb,
Download limit: Unlimited,
£32.00 per month,
1st year cost £392.50,
Contract period: 24 months
BT Business Broadband Enhanced + 4G Assure
BT Line Not Required
FREE BT Business Smart Hub Wireless Router + FREE Unlimited Access To Over 5 Million Wi-Fi Hotspots Nationwide + FREE Guest Wi-Fi + 24 Hour IT Support + BT Device Protection By Symantec + 10 Email Addresses & 50MB Of Webspace + 1 FREE Static IP Address
17Mb
Unlimited
24 months
Monthly cost £32.00 1st year cost: £392.50

Visit BT Business



Speed (up to): 76Mb,
Download limit: Unlimited,
£38.00 per month,
1st year cost £464.50,
Contract period: 24 months
BT Business Superfast Essential Broadband
BT Line Not Required
FREE BT Business Smart Hub Wireless Router + FREE Unlimited Access To Over 5 Million Wi-Fi Hotspots Nationwide + 24 Hour Broadband Support + FREE Guest Wi-Fi + 10 Email Addresses & 50MB Of Webspace
76Mb
Unlimited
24 months
Monthly cost £38.00 1st year cost: £464.50

Visit BT Business Fibre



Speed (up to): 76Mb,
Download limit: Unlimited,
£46.00 per month,
1st year cost £560.50,
Contract period: 24 months
BT Business Superfast Enhanced Broadband + 4G Assure
BT Line Not Required
FREE BT Business Smart Hub Wireless Router + FREE Unlimited Access To Over 5 Million Wi-Fi Hotspots Nationwide + FREE Guest Wi-Fi + 24 Hour IT Support + BT Device Protection By Symantec + 10 Email Addresses & 50MB Of Webspace + 1 FREE Static IP Address
76Mb
Unlimited
24 months
Monthly cost £46.00 1st year cost: £560.50

Visit BT Business Fibre