Compare Business Broadband Deals Including Full Fibre
Search for cheap business broadband deals in your area by entering your postcode below. Find & compare the cheapest business broadband deals in the UK. The costs shown below include phone line rental, but exclude VAT. Need broadband for your home aswell? Check out our blog for the latest home broadband deals.
Why you can trust us
BBC recognised broadband website
Safe, secure & 100% independent
20 years industry experience
First-hand experience within an ISP
Recognised by the BBC
We're super proud to be a BBC Radio 2 Website Of The Day on the Steve Wright show.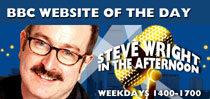 Search results for Business Broadband deals
Provider
Package Details
Speed (up to)
Download Limit
Contract Period
Costs
Visit Provider Website


Speed (up to): 100Mb,
Download limit: Unlimited,
£0.00 per month,
1st year cost £328.50,
Contract period: 24 months
Vodafone Business Pro II Fibre 100 Broadband
First 3 Months FREE (Save £109.50), Then £36.50p/m
Latest Vodafone Wi-Fi Hub - Its Most Powerful Router
No Upfront Fees + Static IP Address + Leading Security & Privacy
Intelligent Wi-Fi Giving All Your Devices The Fastest, Most Reliable Connection
Super Wi-Fi Booster For Reliable Wi-Fi In Every Room
Dedicated Wi-Fi Expert Support
Automatic 4G Back Up
100Mb
Unlimited
24 months
Monthly cost £0.00 1st year cost: £328.50

Go to the Vodafone Business Fibre website



Speed (up to): 80Mb,
Download limit: Unlimited,
£15.95 per month,
1st year cost £191.40,
Contract period: 24 months
XLN Business Fibre Broadband
Cost Includes Phone Line Rental
Award-Winning UK Customer Service + Minimum Speed Guarantee
FREE Wireless Router + FREE Technical Support + FREE Internet Security Worth £95 + Multiple Email Addresses + FREE Online Help & Account Management + Keep Your Existing Phone Number
80Mb
Unlimited
24 months
Monthly cost £15.95 1st year cost: £191.40

Go to the XLN Business Fibre website



Speed (up to): 17Mb,
Download limit: Unlimited,
£16.95 per month,
1st year cost £203.40,
Contract period: 12 months
TalkTalk Business Simply Broadband
Costs Include Phone Line Rental
FREE New Line Installation If Needed
Pay As You Go Calls + FREE Wireless Router + 1 Static IP Address + Worksafe Network Security + 7 Day UK Business Support
17Mb
Unlimited
12 months
Monthly cost £16.95 1st year cost: £203.40

Go to the TalkTalk Business website



Speed (up to): 76Mb,
Download limit: Unlimited,
£21.95 per month,
1st year cost £273.35,
Contract period: 24 months
TalkTalk Business Simply Fibre
Costs Include Phone Line Rental
FREE New Line Installation If Needed
Pay As You Go Calls + FREE Super Router + 1 Static IP Address + Worksafe Network Security + 7 Day UK Business Support
76Mb
Unlimited
24 months
Monthly cost £21.95 1st year cost: £273.35

Go to the TalkTalk Business Fibre website



Speed (up to): 35Mb,
Download limit: Unlimited,
£22.50 per month,
1st year cost £270.00,
Contract period: 24 months
Vodafone Business Fibre 1 Broadband
Latest Vodafone Wi-Fi Hub - Its Most Powerful Router
No Upfront Fees + Static IP Address + Leading Security & Privacy
Intelligent Wi-Fi Giving All Your Devices The Fastest, Most Reliable Connection + Guest Wi-Fi
35Mb
Unlimited
24 months
Monthly cost £22.50 1st year cost: £270.00

Go to the Vodafone Business Fibre website



Speed (up to): 38Mb,
Download limit: Unlimited,
£22.95 per month,
1st year cost £305.35,
Contract period: 24 months
BT Business Superfast Fibre 38 Essential Broadband
No Phone Line
Minimum Speed Guarantee + FREE BT Business Smart Hub 2 Wireless Router + FREE Unlimited Access To Over 5 Million Wi-Fi Hotspots Nationwide + FREE Guest Wi-Fi + 24-Hour Broadband Support + 48-Hour Fault Fix Resolution
38Mb
Unlimited
24 months
Monthly cost £22.95 1st year cost: £305.35

Go to the BT Business Fibre website



Speed (up to): 80Mb,
Download limit: Unlimited,
£23.95 per month,
1st year cost £312.35,
Contract period: 24 months
TalkTalk Business Full Fibre 80
Add A Phone Line & Unlimited Calls For £10p/m
FREE New Line Installation If Needed
Best Ever Business Wi-Fi Hub 2 Router + 1 Static IP Address + Worksafe Network Security + 24-hour 365-days UK Based Support Rated Excellent On Trustpilot
Please Note Availability Is Limited & Subject To Further Checks At The TalkTalk Website
80Mb
Unlimited
24 months
Monthly cost £23.95 1st year cost: £312.35

Go to the TalkTalk Business Fibre website



Speed (up to): 76Mb,
Download limit: Unlimited,
£24.95 per month,
1st year cost £299.40,
Contract period: 24 months
Sky Business Essential Broadband
Autumn SALE - No Upfront Costs
Available As Full Fibre Subject To Further Checks
Latest Sky Business Wi-Fi Hub Router + Plug & Play Setup
VoiceEdge Digital Phone Line With 12 Voice Features + Network Level Phishing & Malware Protection + Add Static IP Address If Required
Dedicated Account Managers For Hassle Free Switching + Unlimited UK Calls If You Need Them
76Mb
Unlimited
24 months
Monthly cost £24.95 1st year cost: £299.40

Go to the Sky Business website



Speed (up to): 63Mb,
Download limit: Unlimited,
£25.00 per month,
1st year cost £300.00,
Contract period: 24 months
Vodafone Business Fibre 2 Broadband
Latest Vodafone Wi-Fi Hub - Its Most Powerful Router
No Upfront Fees + Static IP Address + Leading Security & Privacy
Intelligent Wi-Fi Giving All Your Devices The Fastest, Most Reliable Connection + Guest Wi-Fi
63Mb
Unlimited
24 months
Monthly cost £25.00 1st year cost: £300.00

Go to the Vodafone Business Fibre website



Speed (up to): 150Mb,
Download limit: Unlimited,
£25.95 per month,
1st year cost £336.35,
Contract period: 24 months
TalkTalk Business Full Fibre 150
Add A Phone Line & Unlimited Calls For £10p/m
FREE New Line Installation If Needed
Best Ever Business Wi-Fi Hub 2 Router + 1 Static IP Address + Worksafe Network Security + 24-hour 365-days UK Based Support Rated Excellent On Trustpilot
Please Note Availability Is Limited & Subject To Further Checks At The TalkTalk Website
150Mb
Unlimited
24 months
Monthly cost £25.95 1st year cost: £336.35

Go to the TalkTalk Business Fibre website



Speed (up to): 300Mb,
Download limit: Unlimited,
£31.95 per month,
1st year cost £408.35,
Contract period: 24 months
TalkTalk Business Full Fibre 300
Add A Phone Line & Unlimited Calls For £10p/m
FREE New Line Installation If Needed
Best Ever Business Wi-Fi Hub 2 Router + 1 Static IP Address + Worksafe Network Security + 24-hour 365-days UK Based Support Rated Excellent On Trustpilot
Please Note Availability Is Limited & Subject To Further Checks At The TalkTalk Website
300Mb
Unlimited
24 months
Monthly cost £31.95 1st year cost: £408.35

Go to the TalkTalk Business Fibre website



Speed (up to): 76Mb,
Download limit: Unlimited,
£32.95 per month,
1st year cost £425.35,
Contract period: 24 months
BT Business Superfast Fibre Essential Broadband
Includes Digital Phone Line + App To Make & Take Landline Calls On The Go
Minimum Speed Guarantee + FREE BT Business Smart Hub 2 Wireless Router + FREE Unlimited Access To Over 5 Million Wi-Fi Hotspots Nationwide + FREE Guest Wi-Fi + 24-Hour Broadband Support + 48-Hour Fault Fix Resolution
76Mb
Unlimited
24 months
Monthly cost £32.95 1st year cost: £425.35

Go to the BT Business website



Speed (up to): 400Mb,
Download limit: Unlimited,
£33.00 per month,
1st year cost £396.00,
Contract period: 24 months
Virgin Media Business Voom 400 Fibre Broadband
Latest Virgin Media Wi-Fi Router (Hitron Chita) With Guest Wi-Fi
FREE Installation + 1 Dynamic IP Address + Leading Security & Privacy
Unlimited Downloads + 24 Working Hours Issue Resolution Time
400Mb
Unlimited
24 months
Monthly cost £33.00 1st year cost: £396.00

Go to the Virgin Media Business website



Speed (up to): 150Mb,
Download limit: Unlimited,
£34.95 per month,
1st year cost £419.40,
Contract period: 24 months
Sky Business Pro Broadband
Autumn SALE - No Upfront Costs
Latest Sky Business Wi-Fi Hub Router + Plug & Play Setup
VoiceEdge Digital Phone Line With 16 Voice Features + Automatic 4G Back Up With Stay Connected Guarantee + Network Level Phishing & Malware Protection + Add Speed Flex & Static IP Address If Required
Dedicated Account Managers For Hassle Free Switching + Unlimited UK Calls If You Need Them
Please Note Availability Is Limited & Subject To Further Checks At The Sky Website
150Mb
Unlimited
24 months
Monthly cost £34.95 1st year cost: £419.40

Go to the Sky Business website



Speed (up to): 152Mb,
Download limit: Unlimited,
£35.45 per month,
1st year cost £435.35,
Contract period: 24 months
BT Business Full Fibre 150 Essential Broadband
Includes Digital Phone Line + App To Make & Take Landline Calls On The Go
Minimum Speed Guarantee + FREE BT Business Smart Hub 2 Wireless Router + FREE Unlimited Access To Over 5 Million Wi-Fi Hotspots Nationwide + FREE Guest Wi-Fi + 24-Hour Broadband Support + 48-Hour Fault Fix Resolution
Please Note Availability Is Limited & Subject To Further Checks At The BT Website
152Mb
Unlimited
24 months
Monthly cost £35.45 1st year cost: £435.35

Go to the BT Business website



Speed (up to): 314Mb,
Download limit: Unlimited,
£39.95 per month,
1st year cost £499.35,
Contract period: 24 months
BT Business Full Fibre 300 Essential Broadband
Includes Digital Phone Line + App To Make & Take Landline Calls On The Go
Minimum Speed Guarantee + FREE BT Business Smart Hub 2 Wireless Router + FREE Unlimited Access To Over 5 Million Wi-Fi Hotspots Nationwide + FREE Guest Wi-Fi + 24-Hour Broadband Support + 48-Hour Fault Fix Resolution
Please Note Availability Is Limited & Subject To Further Checks At The BT Website
314Mb
Unlimited
24 months
Monthly cost £39.95 1st year cost: £499.35

Go to the BT Business Fibre website



Speed (up to): 500Mb,
Download limit: Unlimited,
£40.45 per month,
1st year cost £495.35,
Contract period: 24 months
BT Business Full Fibre 500 Essential Broadband
Includes Digital Phone Line + App To Make & Take Landline Calls On The Go
Minimum Speed Guarantee + FREE BT Business Smart Hub 2 Wireless Router + FREE Unlimited Access To Over 5 Million Wi-Fi Hotspots Nationwide + FREE Guest Wi-Fi + 24-Hour Broadband Support + 48-Hour Fault Fix Resolution
Please Note Availability Is Limited & Subject To Further Checks At The BT Website
500Mb
Unlimited
24 months
Monthly cost £40.45 1st year cost: £495.35

Go to the BT Business Fibre website



Speed (up to): 900Mb,
Download limit: Unlimited,
£41.95 per month,
1st year cost £528.35,
Contract period: 24 months
TalkTalk Business Full Fibre 900
Add A Phone Line & Unlimited Calls For £10p/m
FREE New Line Installation If Needed
Best Ever Business Wi-Fi Hub 2 Router + 1 Static IP Address + Worksafe Network Security + 24-hour 365-days UK Based Support Rated Excellent On Trustpilot
Please Note Availability Is Limited & Subject To Further Checks At The TalkTalk Website
900Mb
Unlimited
24 months
Monthly cost £41.95 1st year cost: £528.35

Go to the TalkTalk Business Fibre website



Speed (up to): 600Mb,
Download limit: Unlimited,
£42.00 per month,
1st year cost £504.00,
Contract period: 24 months
Virgin Media Business Voom 600 Fibre Broadband
Latest Virgin Media Wi-Fi Router (Hitron Chita) With Guest Wi-Fi
FREE Installation + 1 Static IP Address + Leading Security & Privacy
Unlimited Downloads + 16 Working Hours Issue Resolution Time
600Mb
Unlimited
24 months
Monthly cost £42.00 1st year cost: £504.00

Go to the Virgin Media Business website



Speed (up to): 500Mb,
Download limit: Unlimited,
£44.95 per month,
1st year cost £539.40,
Contract period: 24 months
Sky Business Plus Broadband
Autumn SALE - No Upfront Costs
Latest Sky Business Wi-Fi Hub Router + Plug & Play Setup
2 VoiceEdge Digital Phone Lines With 22 Voice Features + Automatic 4G Back Up With Stay Connected Guarantee + Network Level Phishing & Malware Protection + Add Speed Flex & Static IP Address If Required
Dedicated Account Managers For Hassle Free Switching + Unlimited UK Calls If You Need Them
Please Note Availability Is Limited & Subject To Further Checks At The Sky Website
500Mb
Unlimited
24 months
Monthly cost £44.95 1st year cost: £539.40

Go to the Sky Business website



Speed (up to): 900Mb,
Download limit: Unlimited,
£45.45 per month,
1st year cost £555.35,
Contract period: 24 months
BT Business Full Fibre 900 Essential Broadband
Includes Digital Phone Line + App To Make & Take Landline Calls On The Go
Minimum Speed Guarantee + FREE BT Business Smart Hub 2 Wireless Router + FREE Unlimited Access To Over 5 Million Wi-Fi Hotspots Nationwide + FREE Guest Wi-Fi + 24-Hour Broadband Support + 48-Hour Fault Fix Resolution
Please Note Availability Is Limited & Subject To Further Checks At The BT Website
900Mb
Unlimited
24 months
Monthly cost £45.45 1st year cost: £555.35

Go to the BT Business Fibre website



Speed (up to): 152Mb,
Download limit: Unlimited,
£45.45 per month,
1st year cost £555.35,
Contract period: 24 months
BT Business Full Fibre 150 Enhanced Broadband
Includes Digital Phone Line + App To Make & Take Landline Calls On The Go
Minimum Speed Guarantee + FREE BT Business Smart Hub 2 Wireless Router + Unbreakable Wi-Fi Guarantee + 24-Hour Enhanced IT Support + FREE Expert Setup + FREE Static IP + Fixed Price Promise + FREE Unlimited Access To Over 5 Million Wi-Fi Hotspots Nationwide + FREE Guest Wi-Fi + 48-Hour Fault Fix Resolution
152Mb
Unlimited
24 months
Monthly cost £45.45 1st year cost: £555.35

Go to the BT Business Fibre website



Speed (up to): 38Mb,
Download limit: Unlimited,
£49.95 per month,
1st year cost £329.65,
Contract period: 24 months
BT Business Superfast Fibre 38 Enhanced Broadband
No Phone Line
First 6 Months FREE + Minimum Speed Guarantee + FREE BT Business Smart Hub 2 Wireless Router + Hybrid Connect 4G Backup + FREE Unlimited Access To Over 5 Million Wi-Fi Hotspots Nationwide + FREE Guest Wi-Fi + 24-Hour Broadband Support + 48-Hour Fault Fix Resolution
38Mb
Unlimited
24 months
Monthly cost £49.95 1st year cost: £329.65

Go to the BT Business Fibre website



Speed (up to): 500Mb,
Download limit: Unlimited,
£50.45 per month,
1st year cost £615.35,
Contract period: 24 months
BT Business Full Fibre 500 Enhanced Broadband
Includes Digital Phone Line + App To Make & Take Landline Calls On The Go
Minimum Speed Guarantee + FREE BT Business Smart Hub 2 Wireless Router + Unbreakable Wi-Fi Guarantee + 24-Hour Enhanced IT Support + FREE Expert Setup + FREE Static IP + Fixed Price Promise + FREE Unlimited Access To Over 5 Million Wi-Fi Hotspots Nationwide + FREE Guest Wi-Fi + 48-Hour Fault Fix Resolution
500Mb
Unlimited
24 months
Monthly cost £50.45 1st year cost: £615.35

Go to the BT Business Fibre website



Speed (up to): 800Mb,
Download limit: Unlimited,
£51.00 per month,
1st year cost £612.00,
Contract period: 24 months
Virgin Media Business Voom 800 Fibre Broadband
Latest Virgin Media Wi-Fi Router (Hitron Chita) With Guest Wi-Fi
FREE Installation + 5 Static IP Addresses + Leading Security & Privacy
Unlimited Downloads + 16 Working Hours Issue Resolution Time
800Mb
Unlimited
24 months
Monthly cost £51.00 1st year cost: £612.00

Go to the Virgin Media Business website



Speed (up to): 1Gb,
Download limit: Unlimited,
£60.00 per month,
1st year cost £720.00,
Contract period: 24 months
Virgin Media Business Voom Gig1 Fibre Broadband
Latest Virgin Media Wi-Fi Router (Hitron Chita) With Guest Wi-Fi
FREE Installation + 5 Static IP Addresses + Leading Security & Privacy
Unlimited Downloads + 12 Working Hours Issue Resolution Time
1Gb
Unlimited
24 months
Monthly cost £60.00 1st year cost: £720.00

Go to the Virgin Media Business website