When Is The Virgin Media 1Gbps Speed Upgrade Coming To My Area?
by Steve Tattersall, Broadband Technology Writer, last updated 30 August 2023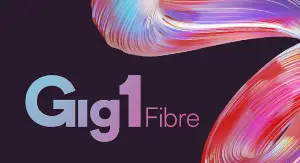 Good news....Following the Government's call for nationwide gigabit connectivity, Virgin Media is boosting its broadband speeds again with download speeds rising to a mouth-watering 1 gigabytes per second (known as hyperfast Gig1 fibre broadband) across its next generation optical fibre network.
Furthermore, from the 30th of May 2023, those customers on Virgin Media's M500 or Gig1 fibre broadband packages will see a boost in their upload speeds for no additional cost. M500 broadband customers will see their upload speeds increase from 36Mbps to 52Mbps, while Gig1 customers will see a boost from 52Mbps to 104Mbps - which is six times faster than the UK's average upload speed of 15.5Mbps. To get the speed boost, customers will need to reboot their Virgin Media Hub - either manually, or by using the Virgin Media Connect app.
Who Gets The Virgin Media 1Gbps Speed Increase?
All existing Virgin Media broadband customers on either the 50Mbps, 100Mbps, 350Mbps or 500Mbps packages will be offered upgrades to the 100Mbps, 200Mbps, 350Mbps, 500Mbps and 1Gbps services. New customers can also benefit when they switch to Virgin Media.
When Will The Virgin Media Speed Upgrade To 1 Gigabit Start?
The Gigabit upgrade started two years ago and was completed with the switch-on to the final 1.1 million UK homes at the beginning of December 2021. Further rollout of Virgin Media's gigabit broadband network was made during 2022, adding around 500,000 premises. As at February 2023, 16.1 million UK premises reside within Virgin Media's network and can now access next-generation 1 gigabit broadband speeds.
When Will The Virgin Media 1Gbps Speed Boost Come To My Area?
The new DOCSIS 3.1 powered 1Gbps broadband package is now available to approximately 3 million homes in London & Northern Ireland (including Belfast), 1 million homes across Glasgow, Leeds & Bradford, a further 1 million households in Coventry, Birmingham and surrounding areas, around 600,000 homes in Liverpool and Edinburgh, up to 500,000 premises in and around Greater Manchester, 100,000 households in Southampton (Eastleigh), plus hundreds of thousands of homes in Brighton, Colchester, Derby, Gillingham, Portsmouth, Southend, Sheffield, Stoke-on-Trent, Swansea, Wakefield, Blackpool, Cambridge, Leicester, Nottingham, Oxford, Swindon, Reading, Cardiff, Bournemouth, Bristol, Northampton, Sunderland, Wolverhampton, Wigan, York and across South Wales (including Barry, Bridgend, Caerphilly, Glamorgan, Port Talbot & Rhondda Cynon Taf).
Please note, this is not a complete coverage list, so please enter your postcode at virginmedia.com to confirm that the gigabit broadband speeds are available in your area and then sign up online.
Will I Have To Pay Extra For The 1 Gigabit Hyperfast Broadband Speeds?
The last time Virgin Media rolled out a speed upgrade across its network, there was an increase in the monthly package price, so it is likely. The Gig1 fibre package is currently on offer though at £45 a month for 24 months. A guaranteed price freeze applies for the length of the contract, while Virgin Media's gigabit capable router, the Hub 4, is included together with Intelligent Wi-Fi pods to help tackle Wi-Fi blackspots around the home. Visit virginmedia.com for further details.
Switching To Virgin Media? Get Superfast Broadband From £28.50 A Month
Provider
Package Details
Average Speed*
Download Limit
Contract Period
Costs
More Info


Average speed*: 132Mb,
Download limit: Unlimited,
£0 setup,
1st year cost £342,
£28.50* per month

Virgin Media M125 Fibre Broadband


* For 18 months. Virgin Media phone line rental not required. Pricing may change during this 18 month period

132Mb
Unlimited
18 months
Monthly cost £28.50* 1st year cost: £342.00
£0.00 setup
FREE Setup + Intelligent Wi-Fi



Find out more



FREE Engineer Visits For Any Repairs Or Replacements


Average speed*: 264Mb,
Download limit: Unlimited,
£0 setup,
1st year cost £390,
£32.50* per month

Virgin Media M250 Fibre Broadband


* For 18 months. Virgin Media phone line rental not required. Pricing may change during this 18 month period

264Mb
Unlimited
18 months
Monthly cost £32.50* 1st year cost: £390.00
£0.00 setup
FREE Setup + Intelligent Wi-Fi



Find out more



FREE Engineer Visits For Any Repairs Or Replacements


Average speed*: 362Mb,
Download limit: Unlimited,
£0 setup,
1st year cost £438,
£36.50* per month

Virgin Media M350 Fibre Broadband


* For 18 months. Virgin Media phone line rental not required. Pricing may change during this 18 month period

362Mb
Unlimited
18 months
Monthly cost £36.50* 1st year cost: £438.00
£0.00 setup
FREE Setup + Intelligent Wi-Fi



Find out more



FREE Engineer Visits For Any Repairs Or Replacements


Average speed*: 516Mb,
Download limit: Unlimited,
£0 setup,
1st year cost £486,
£40.50* per month

Virgin Media M500 Fibre Broadband


* For 18 months. Virgin Media phone line rental not required. Pricing may change during this 18 month period

516Mb
Unlimited
18 months
Monthly cost £40.50* 1st year cost: £486.00
£0.00 setup
FREE Setup + Intelligent Wi-Fi



Find out more



FREE Engineer Visits For Any Repairs Or Replacements


Average speed*: 1,130Mb,
Download limit: Unlimited,
£0 setup,
1st year cost £540,
£45*

Virgin Media Gig1 Fibre Broadband


* For 18 months. Virgin Media phone line rental not required. Pricing may change during this 18 month period

1,130Mb
Unlimited
18 months
Monthly cost £45.00* 1st year cost: £540.00
£0.00 setup
FREE Setup + Fastest Widely Available Broadband Speeds



Find out more



FREE Engineer Visits For Any Repairs Or Replacements
About The Author, Steve Tattersall

Steve Tattersall is a broadband technology writer with 20 years experience within the Internet industry. Based in Hampshire, England, he founded the BBC recognised broadband information site, BroadbandInternetUk.com, in 2004 and is currently the Director Of Marketing & Operations. During this time he has helped thousands of people across the UK with their Internet requirements by compiling a comprehensive range of broadband information, comparison tools and guides, all delivered on BroadbandInternetUk.com. A graduate of Buckinghamshire New University (Brunel Business School) with a first class honours degree in Business, Steve has first hand experience of working for a broadband provider, having had a previous career at the broadband supplier NTL. Following its merger with rival Telewest, NTL is now known as Virgin Media, one of the UK's leading broadband, phone & TV providers. If you would like to contact Steve, please visit the contact us page or follow him on Twitter. You can also find out more about BroadbandInternetUk.com on our about us page.

Back to the top of this page