How Can I Watch TNT Sports On Sky, Virgin Or TalkTalk TV?
by Steve Tattersall, Broadband Technology Writer, last updated 10 November 2023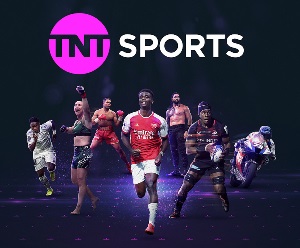 This 2023/2024 season TNT Sports (the new name for BT Sport) will be exclusively broadcasting all 351 UEFA Champions League and UEFA Europa League matches, plus 55 Premier League matches. There is also live streams from the UEFA Europa Conference League, the Heineken European rugby Champions Cup, Gallagher Premiership rugby, plus much more. But what if you are a Sky, Virgin Media or TalkTalk customer, can you get TNT Sports and how much will it cost? We reveal all here.
How Can I Watch TNT Sports On Sky?
If you are a Sky TV customer, but still have your broadband with BT, you can enjoy the Discovery+ TNT Sports app on Sky TV for £25 a month. Access to the Discovery+ TNT Sport app on a range of other devices is also included as is the TNT Sports web player at the Discovery+ website. Order the Discovery+ TNT Sports app on Sky here.
For those Sky TV customers whose broadband is with Sky or another supplier, there are two options.
The first option is to simply add TNT Sports to your Sky TV subscription for an extra £28 a month. A rolling monthly contract applies so there is flexibility to cancel and restart your TNT Sports subscription pretty much anytime.
The second option is to subscribe to the Discovery+ Premium TNT Sports app through EE by taking a qualifying EE SIM only plan. These plans include TNT Sports as an 'Extra' that you can choose when you sign up. They are priced from £16 a month for 150GB's of data, plus unlimited calls and texts. This Discovery+ Premium TNT Sports app is available on a range of devices and is compatible with Apple TV or Google Chromecast, so beaming the app to your TV is possible.
How Can I Watch TNT Sports On Virgin Media?
If you are an existing Virgin Media TV customer and have the Bigger Bundle or above TV package, you will have access to the TNT Sports Pack in HD until the renewal time of your contract. Simply tune in on channels 527 to 531 and enjoy all the action.
For all other Virgin Media TV customers and those at the contract renewal stage described above, TNT Sports live streams are now an optional extra, costing £18 a month. To order, please call Virgin Media on 0845 045 0588 or dial 150 from your Virgin home phone.
How Can I Watch TNT Sports Live Streams On TalkTalk TV?
The Discovery+ TNT Sports app is not currently available to watch on TalkTalk TV. Instead, TalkTalk Broadband customers will need to pay £29.99 a month for the Discovery+ Premium TNT Sports app which they can watch on a range of mobile devices, smart TV's and gaming consoles. Alternatively, TalkTalk customers could subscribe to a qualifying EE SIM only plan which includes TNT Sports - as mentioned earlier in this guide.
Consider The TNT Sports Monthly Pass Or Switch To A BT Broadband And TV Package
Not happy with the additional cost of adding TNT Sports to your existing Sky, Virgin Media or TalkTalk subscription? Then consider the no contract, TNT Sports Monthly Pass, which is available to anyone and costs £29.99 a month. It can be watched on the Discovery+ TNT Sports app via a range of Apple/Android mobile devices, gaming consoles like the Xbox Series X and PS5, Samsung TV's, Apple TV and Chromecast. Alternatively, switch to a BT Fibre 2 Broadband (67Mbps speeds) and BT TV Sport package with TNT Sports live streams included for just £1 a month for 3 months, then £53.99 a month thereafter. See this package further below.
Compare BT Broadband And TV Packages With TNT Sports & Sky Sports Options
Provider
Package Details
Average Speed*
Download Limit
Contract Period
Costs
More Info


Average speed*: 67Mb,
Download limit: Unlimited,
£0 setup,
1st year cost £488.91,
£1* per month

BT Fibre 2 + Sport TV Package (BT 4K TV Box With Pause, Rewind & Record, Over 80 Freeview Channels (15 In HD), The AMC Channel, All 4 TNT Sports Channels With 52 Live Premier League Matches & Every Single Champions League Game + Box Nation


*For 3 months, £53.99p/m after. No landline phone service included (can be added if required). Annual price increase applies

67Mb
Unlimited
24 months
Monthly cost £1.00* 1st year cost: £488.91
£0.00 setup
Includes 3 Months FREE Broadband + TV Sport (Incl. TNT Sports) For £1 A Month For 3 Months



Find out more at BT



Powerful Smart Hub + Speed Guarantee


Average speed*: 67Mb,
Download limit: Unlimited,
£30 setup,
1st year cost £593.91,
£20* per month

BT Fibre 2 + TV Entertainment Package (BT 4K TV Box With Pause, Rewind & Record, Over 80 Freeview Channels (15 In HD), The NOW Entertainment Membership With 20 Premium TV Channels Like Sky Atlantic, Sky One, Discovery & Comedy Central Plus Over 300 Box Sets On Demand From NOW, plus all of Netflix)


*For 3 months, £55.99p/m after. No landline phone service included (can be added if required). Annual price increase applies

67Mb
Unlimited
24 months
Monthly cost £20.00* 1st year cost: £593.91
£30.00 setup
Includes 3 Months FREE Broadband + Sky Atlantic & Sky One From NOW + All Of Netflix



Find out more at BT



Powerful Smart Hub + Speed Guarantee


Average speed*: 67Mb,
Download limit: Unlimited,
£0 setup,
1st year cost £743.91,
£35* per month

BT Fibre 2 + Big Sport TV Package (BT 4K TV Box With Pause, Rewind & Record, Over 80 Freeview Channels (15 In HD), The AMC Channel, All 4 TNT Sports Channels With 52 Live Premier League Matches & Every Single Champions League Game + All 11 Sky Sports Channels From NOW Sport With 128 Live Premier League Matches, F1, Golf Majors & More


*For 3 months, £70.99p/m after. No landline phone service included (can be added if required). Annual price increase applies

67Mb
Unlimited
24 months
Monthly cost £35.00* 1st year cost: £743.91
£0.00 setup
Includes 3 Months FREE Broadband + All TNT Sports & Sky Sports Channels



Find out more at BT



Powerful Smart Hub + Speed Guarantee
About The Author, Steve Tattersall

Steve Tattersall is a broadband technology writer with 20 years experience within the Internet industry. Based in Hampshire, England, he founded the BBC recognised broadband information site, BroadbandInternetUk.com, in 2004 and is currently the Director Of Marketing & Operations. During this time he has helped thousands of people across the UK with their Internet requirements by compiling a comprehensive range of broadband information, comparison tools and guides, all delivered on BroadbandInternetUk.com. A graduate of Buckinghamshire New University (Brunel Business School) with a first class honours degree in Business, Steve has first hand experience of working for a broadband provider, having had a previous career at the broadband supplier NTL. Following its merger with rival Telewest, NTL is now known as Virgin Media, one of the UK's leading broadband, phone & TV providers. If you would like to contact Steve, please visit the contact us page or follow him on Twitter, LinkedIn and Quora. You can also find out more about BroadbandInternetUk.com on our about us page.

Back to the top of this page