Can I Watch BT Sport On Xbox One Or PS3 & PS4 Consoles?
by Steve Tattersall, 12 July 2019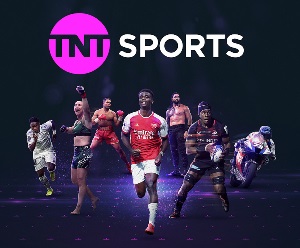 BT Sport is available to watch either online at btsport.com, via the BT Sport app on mobile and tablet devices using iOS and Android, and on BT TV, Sky TV, Virgin Media TV and TalkTalk TV via their respective set-top boxes.
The good news continues with BT launching on the 12th of February 2019, a new large screen app that's available on the Xbox One, XBox One S and XBox One X consoles, together with Samsung Smart TVs (2015 models onwards) and Apple TV (Fourth generation devices onwards). However, this BT Sport app is not currently available on the PlayStation 3 (PS3) and the PlayStation 4 (PS4).
Q.1 What Can You Watch On The New Large Screen BT Sport App On The XBox One Console?
The new BT Sport app on the XBox One provides access to BT Sport 1, BT Sport 2, BT Sport 3, ESPN, BoxNation and the BT Sport Extra channels. These are all available in full HD.
Later this year, the app will also include on-demand content, highlights, TV listings and the BT Sport 4K channel.
Q.2 How Can Existing BT Sport Customers Get The App On The XBox One & How Much Does It Cost?
Existing BT Sport customers can get the app at no additional cost. They simply need to download the new BT Sport app from the XBox One app store and log in using their existing BT ID and password.
Q.3 How Can Non BT Sport Customers Get The App On The XBox One & How Much Does It Cost?
Non BT Sport customers will need to subscribe to BT Sport directly with BT and not through the XBox One console. The new BT Sport app is available for £10 a month (first 3 months are FREE) with BT Superfast Fibre Broadband from £29.99 a month or is FREE with with BT TV and Broadband from £39.99 a month.
Sky TV customers who have or switch to BT Broadband can watch BT Sport on Sky TV for FREE for 6 months, followed by £15 a month thereafter, or pay £29.99 a month if they do not have BT Broadband.
Q.4 Is The New BT Sport App Available To BT Sport Customers Who Access Via An Entry-Level BT Mobile Subscription?
No, this new BT Sport app for the Xbox One is not available to BT Sport customers who access via an entry-level BT Mobile monthly subscription.
Q.5 Why Is The BT Sport App Not Available On PS3 & PS4 Consoles?
Though we hear there have been discussions between BT and Sony, we understand there would be substantial development costs for BT to recode their BT Sport platform in order for it to operate on such a console.
Combine this with the likely number of BT Sport users, then the business case probably does not stack up. The same can be said for the likes of the Amazon Kindle & Windows Mobile where the BT Sport app is also not available.
Q.6 Will The BT Sport App Ever Be Available On The PS3 & PS4?
With the BT Sport app now available on the XBox One, Apple TV and Samsung Smart TV's, we have heard that additional platforms and further personalised services will follow in the future.
Q.7 What Next?
Already have BT Broadband? Add The BT Sport app here
Switching to BT Broadband? Order BT Broadband and the BT Sport app here
Compare BT Broadband, & TV Packages With FREE BT Sport
Provider
Package Details
Average Speed*
Download Limit
Contract Period
Costs
More Info


Average speed*: 10Mb,
Download limit: Unlimited,
£69.99 setup,
1st year cost £489.87,
£34.99* per month

BT Broadband + Weekend Calls To UK Landlines + TV Starter Package (Over 80 Freeview Channels (15 In HD), Pause, Rewind & Catch-Up TV With YouView Box, Personalise With Bolt Ons Like Netflix) + BT Sport Pack


*For 18 months. Includes BT phone line rental

10Mb
Unlimited
18 months
Monthly cost £34.99* 1st year cost: £489.87
£69.99 setup
£70 BT Reward Card To Spend



Ends 18th July! Start your order now >



Includes FREE BT Sport On BT TV


Average speed*: 50Mb,
Download limit: Unlimited,
£49.99 setup,
1st year cost £553.87,
£41.99* per month

BT Superfast Fibre + Weekend Calls To UK Landlines + TV Starter Package (Over 80 Freeview Channels (15 In HD), Pause, Rewind & Catch-Up TV With YouView Box, Personalise With Bolt Ons Like Netflix) + BT Sport Pack


*For 18 months. Includes BT phone line rental

50Mb
Unlimited
18 months
Monthly cost £41.99* 1st year cost: £553.87
£49.99 setup
£100 BT Reward Card To Spend



Ends 18th July! Start your order now >



Includes FREE BT Sport On BT TV


Average speed*: 50Mb,
Download limit: Unlimited,
£19.99 setup,
1st year cost £643.87,
£51.99* per month

BT Superfast Fibre + Weekend Calls To UK Landlines + TV Entertainment Package (Over 80 Freeview Channels (15 In HD), 20 Premium TV Channels Incl. Discovery, Comedy Central & MTV, Pause, Rewind, Record & Catch-Up TV With YouView+ Box, Personalise With Bolt Ons Like Sky Cinema & Sky Sports) + BT Sport Pack


*For 18 months. Includes BT phone line rental

50Mb
Unlimited
18 months
Monthly cost £51.99* 1st year cost: £643.87
£19.99 setup
£100 BT Reward Card To Spend



Ends 18th July! Start your order now >



Includes FREE BT Sport On BT TV


Average speed*: 50Mb,
Download limit: Unlimited,
£9.99 setup,
1st year cost £693.87,
£56.99* per month

BT Superfast Fibre + Weekend Calls To UK Landlines + TV Max 4K Package (Over 80 Freeview Channels (15 In HD), 62 Premium TV Channels (21 In HD) Incl. Discovery, Comedy Central & MTV, 10 Dedicated Kids Channels, Pause, Rewind, Record & Catch-Up TV With 1TB YouView Ultra HD Box, Personalise With Bolt Ons Like Sky Cinema & Sky Sports) + BT Sport Pack


*For 18 months. Includes BT phone line rental

50Mb
Unlimited
18 months
Monthly cost £56.99* 1st year cost: £693.87
£9.99 setup
£100 BT Reward Card To Spend



Ends 18th July! Start your order now >



Includes FREE BT Sport 4K UHD On BT TV


Average speed*: 67Mb,
Download limit: Unlimited,
£49.99 setup,
1st year cost £649.87,
£49.99* per month

BT Superfast Fibre 2 + Weekend Calls To UK Landlines + TV Starter Package (Over 80 Freeview Channels (15 In HD), Pause, Rewind & Catch-Up TV With YouView Box, Personalise With Bolt Ons Like Netflix) + BT Sport Pack


*For 18 months. Includes BT phone line rental

67Mb
Unlimited
18 months
Monthly cost £49.99* 1st year cost: £649.87
£49.99 setup
£120 BT Reward Card To Spend



Ends 18th July! Start your order now >



Includes FREE BT Sport On BT TV


Average speed*: 67Mb,
Download limit: Unlimited,
£19.99 setup,
1st year cost £739.87,
£59.99* per month

BT Superfast Fibre 2 + Weekend Calls To UK Landlines + TV Entertainment Package (Over 80 Freeview Channels (15 In HD), 20 Premium TV Channels Incl. Discovery, Comedy Central & MTV, Pause, Rewind, Record & Catch-Up TV With YouView+ Box, Personalise With Bolt Ons Like Sky Cinema & Sky Sports) + BT Sport Pack


*For 18 months. Includes BT phone line rental

67Mb
Unlimited
18 months
Monthly cost £59.99* 1st year cost: £739.87
£19.99 setup
£120 BT Reward Card To Spend



Ends 18th July! Start your order now >



Includes FREE BT Sport On BT TV


Average speed*: 67Mb,
Download limit: Unlimited,
£9.99 setup,
1st year cost £789.87,
£64.99* per month

BT Superfast Fibre 2 + Weekend Calls To UK Landlines + TV Max 4K Package (Over 80 Freeview Channels (15 In HD), 62 Premium TV Channels (21 In HD) Incl. Discovery, Comedy Central & MTV, 10 Dedicated Kids Channels, Pause, Rewind, Record & Catch-Up TV With 1TB YouView Ultra HD Box, Personalise With Bolt Ons Like Sky Cinema & Sky Sports) + BT Sport Pack


*For 18 months. Includes BT phone line rental

67Mb
Unlimited
18 months
Monthly cost £64.99* 1st year cost: £789.87
£9.99 setup
£120 BT Reward Card To Spend



Ends 18th July! Start your order now >



Includes FREE BT Sport 4K UHD On BT TV