How Can I Watch Fear The Walking Dead In The UK?
by Steve Tattersall, last updated 27 August 2021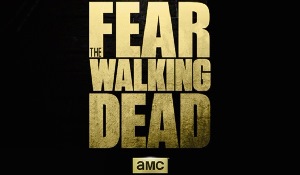 Fear The Walking Dead is the spin-off series to the hugely successful The Walking Dead. The second half of Fear The Walking Dead Season 6 returned at 9pm on the 12th of April 2021 in the UK. Fans can watch the remaining 9 episodes of Season 6 exclusively on the AMC channel on BT TV. The good news continues with confirmation that Fear The Walking Dead Season 7 will happen - though no specific dates have been released yet.
What Is AMC?
AMC is a US TV studio and channel responsible for must see dramas like Mad Men and Breaking Bad, together with programmes like Fear The Walking Dead and new Season 6 spinoff series Dead In The Water.
How Can I Watch The AMC Channel In The UK?
The AMC channel is exclusively available to BT TV customers in the UK.
Existing BT Customer? Watch AMC On BT TV
BT customers already subscribing to a BT TV package can start watching the AMC channel for FREE now.
The AMC channel can be found on BT TV channel 332 (in standard definition), or in high definition (HD) on BT TV channel 381. BT customers may need an HD bolt-on to watch AMC in HD.
BT customers without BT TV may need to re-contract their BT Broadband with a BT TV package to start enjoying the AMC channel.
AMC catch-up content is exclusively available to BT TV customers via the BT Player on the BT TV set top box and the BT TV app.
Existing BT Broadband customer? Add BT TV here
Considering Switching To BT?
Take a look at the BT Broadband and TV packages below that all include the AMC channel. Prices start from just £53.99 a month.
Compare BT Broadband, TV & Phone Packages
Provider
Package Details
Average Speed*
Download Limit
Contract Period
Costs
More Info


Average speed*: 67Mb,
Download limit: Unlimited,
£59.99 setup,
1st year cost £707.87,
£53.99* per month

BT Fibre 2 + Sport TV Package (BT 4K TV Box With Pause, Rewind & Record, Over 80 Freeview Channels (15 In HD), The AMC Channel, All 4 BT Sport Channels With 52 Live Premier League Matches & Every Single Champions League Game + Box Nation


*For 24 months. No landline phone service included (can be added if required). Annual price increase applies

67Mb
Unlimited
24 months
Monthly cost £53.99* 1st year cost: £707.87
£59.99 setup
Includes BT Sport + Add Other Channel Packs Like & Sky Sports & Sky Cinema With NOW



Find out more at BT



Powerful Smart Hub + Speed Guarantee + £50 BT Reward Card To Go Shopping With


Average speed*: 67Mb,
Download limit: Unlimited,
£59.99 setup,
1st year cost £731.87,
£55.99* per month

BT Fibre 2 + TV Entertainment Package (BT 4K TV Box With Pause, Rewind & Record, Over 80 Freeview Channels (15 In HD), The NOW Entertainment Membership With 20 Premium TV Channels Like Sky Atlantic, Sky One, Discovery & Comedy Central Plus Over 300 Box Sets On Demand From NOW, plus all of Netflix)


*For 24 months. No landline phone service included (can be added if required). Annual price increase applies

67Mb
Unlimited
24 months
Monthly cost £55.99* 1st year cost: £731.87
£59.99 setup
Includes Sky Atlantic & Sky One From NOW + All Of Netflix + Add Other Channel Packs Like BT Sport, Sky Sports & Sky Cinema With NOW



Find out more at BT



Powerful Smart Hub + Speed Guarantee + £50 BT Reward Card To Go Shopping With


Average speed*: 67Mb,
Download limit: Unlimited,
£59.99 setup,
1st year cost £1007.87,
£78.99* per month

BT Fibre 2 + Big Sport TV Package (BT 4K TV Box With Pause, Rewind & Record, Over 80 Freeview Channels (15 In HD), The AMC Channel, All 4 BT Sport Channels With 52 Live Premier League Matches & Every Single Champions League Game + All 11 Sky Sports Channels From NOW Sport With 128 Live Premier League Matches, F1, Golf Majors & More


*For 24 months. No landline phone service included (can be added if required). Annual price increase applies

67Mb
Unlimited
24 months
Monthly cost £78.99* 1st year cost: £1007.87
£59.99 setup
Includes All BT Sport & Sky Sports Channels



Find out more at BT



Powerful Smart Hub + Speed Guarantee + £50 BT Reward Card To Go Shopping With
About The Author, Steve Tattersall

Steve is a broadband technology writer and digital marketing consultant based in Hampshire (England). He founded the BBC recognised broadband information site BroadbandInternetUk.com in 2004 and is Chief Editor. He has 17 years experience within the telecommunications industry, helping people across the UK with their Internet requirements via a comprehensive range of broadband information, comparison tools and self-help guides, all delivered on BroadbandInternetUk.com. A graduate of Buckinghamshire New University, Steve's background is in Marketing, E-Business, M-Commerce and Online Sales & Marketing. He was previously a telecoms executive at cable operator NTL, which merged with Telewest to form Virgin Media, one of the UK's leading broadband, phone & TV suppliers. In addition to operating this website, Steve has worked as a digital marketing consultant and has skills & interests in SEO, Content Marketing & Affiliate Marketing. To contact Steve, please visit the contact us page or follow him on Twitter.

Back to the top of this page