Articles on the topic :
Talk Talk Broadband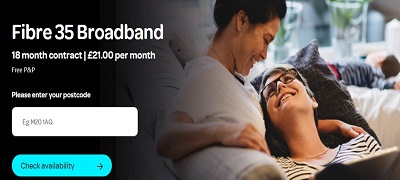 New and existing customers still have time to take advantage of some impressive January 2018 TalkTalk deals (with over 25% off!) that are available to order online at the talktalk.co.uk/deals website until midnight on the 25th of January 2018.
Offering the UK's lowest fixed price broadband plans, new customers can secure TalkTalk's Fast Broadband package for only £18.95 a month. Faster Fibre with speeds 4 times faster than Fast Broadband at up to 38Mbps is available for just £25 a month for both new customers and those existing customers upgrading.