Articles on the topic :
Talk Talk Broadband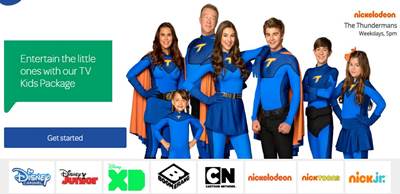 New customers switching to the TalkTalk Broadband and TV Kids bundle can now enjoy over 500 episodes of Hopster educational content on demand, in addition to 10 top Kids TV channels, plus a unique Kids TV remote control when they order online at the talktalk.co.uk website.
This handy TV and broadband bundle has something for parents and kids alike, with 13 of the nations's favourite TV channels, including Sky One and Fox. There's also 80 Freeview channels, plus unlimited broadband and phone line rental included in the special bundle price of just £29 a month. Existing TalkTalk TV customers can access the new Hopster content by simply paying a rolling £6 a month for the Kids TV Boost.