Articles on the topic :
Talk Talk Broadband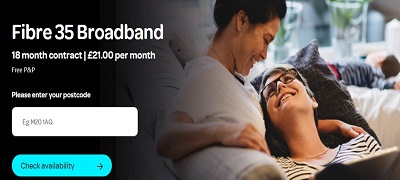 TalkTalk's BIG Broadband SALE offering up to a 25% discount on its broadband and fibre packages is now live at the talktalk.co.uk website.
Prices start from a market-leading £19.95 a month for TalkTalk's unlimited Fast Broadband package. This is a fixed monthly price that is guaranteed to stay the same for the duration of the 18 month contact – which means there's no nasty mid-contract price rises for new customers to worry about.