Articles on the topic :
Talk Talk Broadband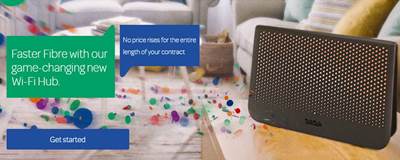 The TalkTalk Fibre Broadband SALE is now live with a discounted price of £25 a month (that's 25% off) and no fibre setup fee available to new and existing TalkTalk customers who order online at the talktalk.co.uk/fibre website by the 25th of January 2018.
At just £25 a month for the duration of the 18 month contract, the TalkTalk Fibre Broadband package is currently Britain's Lowest Fixed Price Fibre Broadband. With a fixed monthly price guaranteed not to rise during the course of the contract, this deal represents a great opportunity for new and existing customers to switch to TalkTalk Fibre.