Articles on the topic :
Talk Talk Broadband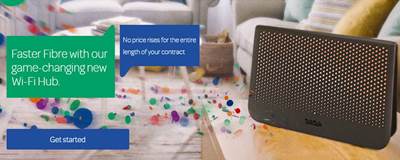 Following the launch of its BIG Broadband SALE at talktalk.co.uk last week where Fibre prices were reduced to £22.50 a month, TalkTalk has announced that its two ultrafast broadband packages, with speeds up to 300Mb, are now available to new and existing customers in 11 areas across the country.
The two packages called Faster 150 Fibre and Faster 300 Fibre use the latest G.fast technology from Openreach which can transfer much higher broadband speeds over shorter distances in areas where Fibre to the Cabinet exists. Prices start from £40 a month for either an 18 or 24 month contract.