Articles on the topic :
Talk Talk Broadband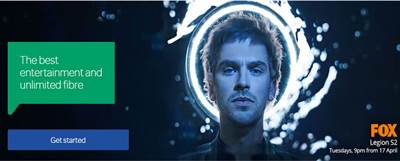 Time is running out for both new and existing TalkTalk customers to secure the FREE TalkTalk TV Plus box offer worth £50 AND the FREE set up offer that comes with TalkTalk's TV Plus with Fast Broadband package. Orders must be placed online at talktalk.co.uk/tv by midnight on the 30th of November 2017 to qualify.
Featuring 6 top Sky TV entertainment channels, the TalkTalk TV Plus package has been reduced in price to just £24.95 a month and includes fixed price broadband, phone line rental, plus around 100 TV channels to enjoy.