Articles on the topic :
Talk Talk Broadband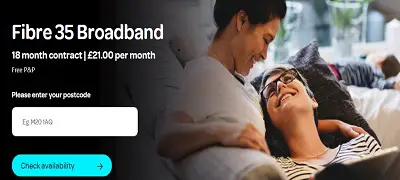 The TalkTalk Fibre 35 Broadband package is now available with a guaranteed no price rise for the duration of the 18 month contract and also comes with no setup fee when ordered online at the talktalk.co.uk/sale website.
Pricing is fixed at £22 a month for 18 months for totally unlimited fast fibre broadband speeds averaging 36Mbps together with phone line rental. Should a better TalkTalk Broadband deal become available during the 18 month contract term, customers will have peace of mind knowing they can easily switch to it.