TalkTalk Broadband + Discounted TalkTalk Phone Boosts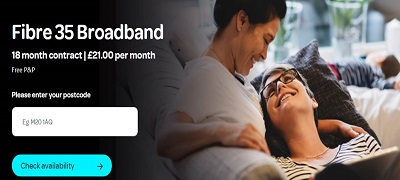 New customers switching to TalkTalk can now secure discounts on TalkTalk's range of phone call 'boosts' when they order a TalkTalk Broadband package from £27 a month online at the talktalk.co.uk website.
Available to existing customers too, TalkTalk's Phone Boosts enable TalkTalk Broadband or Fibre subscribers to add a flexible landline calling plan to their package, with prices now starting from just £7.50 a month for an Unlimited UK Calls Boost.
The TalkTalk Phone Boost Offers
Here's some more detail on the range of TalkTalk Phone Boosts available and the discounts offered:
Unlimited UK Calls – make Unlimited calls anytime to UK mobiles and landlines 24 hours a day, 7 days a week for just £7.50 a month
International Extra – enjoy 1,000 landline minutes to 50 countries anytime for just £5 a month
International Max – enjoy 1,000 landline and mobile minutes to 50 countries anytime for only £10 a month
Thinking Of Switching To TalkTalk Broadband?
In addition to great value phone call boosts, TalkTalk Broadband including phone line rental, is available for a market leading £27 a month on an 18 month contract. Here's what you get:
Stream, shop, surf and download with average speeds of 38Mb
Enjoy totally unlimited usage, which means you can use the internet as much as you want and on as many devices as you want
Powerful Super Router delivering the best Wi-Fi performance in class
FREE Broadband setup, saving a one-off £30 fee
FREE security features including HomeSafe which lets you control what your family has online access to and when
FREE SuperSafe boost, powered by F-Secure, which helps to protect you from viruses, phishing attempts and banking fraud
Access to the TalkTalk TV Store, via your TalkTalk My Account, enabling you to buy or rent must-see films and TV shows. Stream online on a range of devices or download to watch on the go
What Next?
Interested readers can find out more on TalkTalk's phone call boosts and order a TalkTalk package online at the talktalk.co.uk website.