Best Broadband Deals 2021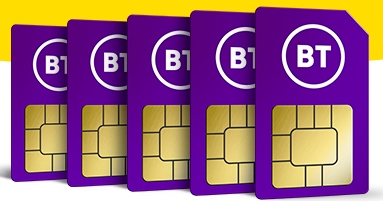 In the BT Mobile SALE 2021, BT Broadband customers have until the 24th of June 2021 to secure BT's brand new 20GB SIM only deal for just £10 a month at the bt.com/simonly website. 
Customers subscribing to a BT SIM only deal will also qualify for a £50 discount on a range of 4G mobile phones on sale at the BT Shop, including the Samsung Galaxy S20 – which they can use with their new BT SIM only plan. Those customers wishing to take a BT Mobile monthly phone contract can currently secure the iPhone SE from just £25 a month at the BT Mobile website, plus get 12 months FREE Apple TV+.