Best Broadband Deals 2021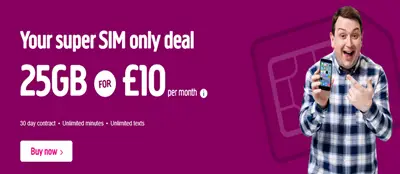 The Plusnet Mobile SIM only deals offering impressive bundles of calls, texts and data are now available at the plus.net/mobile website.
Using the EE network, Plusnet Mobile covers 99% of the UK population and is backed up by Plusnet's award-winning UK based customer service. Special offers start from £6 a month for 4GB's of data & unlimited minutes, while for a limited time, 12GB's of data is available for £8 a month and comes with unlimited call minutes and unlimited texts. There's also no additional charges for tethering your laptop or other devices.