Best Broadband Deals 2020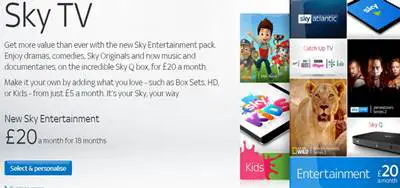 New customers ordering selected Sky TV deals in the Sky FLASH SALE at sky.com/bundles can qualify for the new Sky Q box. The Sky Q box is Sky's next generation set top box providing the most advanced TV experience ever.
Unlimited Sky Broadband Superfast with Sky phone line rental included is also available and can easily be added during sign-up. By buying Sky TV and Broadband together a 20% saving can be generated, giving a total price of just £39 a month.