Compare The Cheapest Home Broadband & Phone Deals Including Line Rental
Search for the best home phone and broadband offers with line rental in your area by entering your postcode below. Find & compare the cheapest broadband and telephone packages including line rental and containing either pay as you go, evening & weekend or anytime calls. The costs shown below include phone line rental & any upfront costs for total clarity. Switch to one of these broadband and calls packages today to save money.
Why use us…
BBC recognised comparison site
Trusted, secure & updated daily
100% independent & FREE to use
Start your broadband order from here
Recognised by the BBC
We're a BBC Radio 2 Website Of The Day on the Steve Wright show.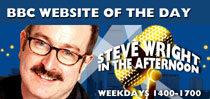 Sponsored Broadband & Phone deals
Provider
Package Details
Average Speed*
Download Limit
Contract Period
Costs
More Info


Average speed*: 11Mb,
Download limit: Unlimited,
£15.90 per month,
1st year cost £190.80,
Contract period: 12 months
Post Office Unlimited Broadband + FREE Calls To Other Post Office Home Phone Customers
Cost Is Fixed For Contract Length & Includes Post Office Phone Line Rental
FREE UK Support, Wi-Fi Router & Post Office SafeGuard Online Protection
No Upfront Fee + Special £15.90 Per Month Price (Usually £30 A Month) + 3 Months FREE Anytime Calls To UK Landlines - Hurry! Ends Soon
11Mb
Unlimited
12 months
Monthly cost £15.90 1st year cost: £190.80

Visit Post Office



Average speed*: 11Mb,
Download limit: Unlimited,
£18.00 per month,
1st year cost £216.00,
Contract period: 12 months
NOW TV Brilliant Broadband + Pay As You Use Calls
Cost Includes Phone Line Rental
No Contract Option Available For An Extra £50
Add Sky Cinema & Sky Sports For An Extra £5.99p/m & £16.99p/m Respectively
FREE Anytime Calls To UK Landlines - Usually An Extra £8 A Month + No Activation Fee (Save £15) + No Router Delivery Fee (Save £9.99) - Hurry! Offer Ends Soon
11Mb
Unlimited
12 months
Monthly cost £18.00 1st year cost: £216.00

Visit NOW TV



Average speed*: 10Mb,
Download limit: Unlimited,
£18.99 per month,
1st year cost £227.88,
Contract period: 18 months
Plusnet Unlimited Broadband + Pay As You Go Calls
Cost Includes Plusnet Phone Line Rental
NEW! Fixed Price Broadband & Line Rental Guaranteed For Duration Of The Contract
FREE Calls To Award-Winning UK Customer Support
End Of Contract Reminder & Account Review
No Activation Fee To Pay + £65 Cashback To Spend - Hurry! Ends 23rd July 2019
10Mb
Unlimited
18 months
Monthly cost £18.99 1st year cost: £227.88

Visit PlusNet



Average speed*: 10Mb,
Download limit: Unlimited,
£24.99 per month,
1st year cost £329.87,
Contract period: 18 months
BT Broadband + Weekend Calls To UK Landlines
Cost Includes BT Phone Line Rental, BT Virus Protect & BT Cloud Storage
Add BT TV From £10p/m & Get FREE BT Sport On BT TV
BT Sport Pack Includes All UEFA Champions League & Europa Matches, Plus 42 Premier League Matches
FREE £70 BT Reward Card To Spend - Hurry! Ends 18th July 2019
10Mb
Unlimited
18 months
Monthly cost £24.99 1st year cost: £329.87

Visit BT
Search results for Broadband & Phone deals
Provider
Package Details
Average Speed*
Download Limit
Contract Period
Costs
More Info


Average speed*: 11Mb,
Download limit: Unlimited,
£15.90 per month,
1st year cost £190.80,
Contract period: 12 months
Post Office Unlimited Broadband + FREE Calls To Other Post Office Home Phone Customers
Cost Is Fixed For Contract Length & Includes Post Office Phone Line Rental
FREE UK Support, Wi-Fi Router & Post Office SafeGuard Online Protection
No Upfront Fee + Special £15.90 Per Month Price (Usually £30 A Month) + 3 Months FREE Anytime Calls To UK Landlines - Hurry! Ends Soon
11Mb
Unlimited
12 months
Monthly cost £15.90 1st year cost: £190.80

Visit Post Office



Average speed*: 11Mb,
Download limit: Unlimited,
£18.00 per month,
1st year cost £216.00,
Contract period: 12 months
NOW TV Brilliant Broadband + Pay As You Use Calls
Cost Includes Phone Line Rental
No Contract Option Available For An Extra £50
Add Sky Cinema & Sky Sports For An Extra £5.99p/m & £16.99p/m Respectively
FREE Anytime Calls To UK Landlines - Usually An Extra £8 A Month + No Activation Fee (Save £15) + No Router Delivery Fee (Save £9.99) - Hurry! Offer Ends Soon
11Mb
Unlimited
12 months
Monthly cost £18.00 1st year cost: £216.00

Visit NOW TV



Average speed*: 10Mb,
Download limit: Unlimited,
£18.99 per month,
1st year cost £227.88,
Contract period: 18 months
Plusnet Unlimited Broadband + Pay As You Go Calls
Cost Includes Plusnet Phone Line Rental
NEW! Fixed Price Broadband & Line Rental Guaranteed For Duration Of The Contract
FREE Calls To Award-Winning UK Customer Support
End Of Contract Reminder & Account Review
No Activation Fee To Pay + £65 Cashback To Spend - Hurry! Ends 23rd July 2019
10Mb
Unlimited
18 months
Monthly cost £18.99 1st year cost: £227.88

Visit PlusNet



Average speed*: 11Mb,
Download limit: Unlimited,
£19.95 per month,
1st year cost £239.40,
Contract period: 18 months
Award-Winning TalkTalk Fast Broadband + Pay As You Go Calls
Price Stays The Same For The Length Of The 18 Month Contract
Costs Shown Include TalkTalk Phone Line Rental
Industry Leading Privacy & Security Features Like CallSafe, TalkSafe & SuperSafe Boost
No Setup Fee - Hurry! Ends Soon
11Mb
Unlimited
18 months
Monthly cost £19.95 1st year cost: £239.40

Visit TalkTalk



Average speed*: 11Mb,
Download limit: Unlimited,
£20.00 per month,
1st year cost £249.95,
Contract period: 18 months
Totally Unlimited Sky Broadband Essential + Sky Talk Pay As You Go Calls To UK Landlines & Mobiles
Cost Includes Sky Phone Line Rental
Pricing May Change During The 18 Month Period
New Sky Q Hub + FREE McAfee Internet Security Trial
Sky Talk Shield To Freeze Out The Cold Calls
For An Extra £2.50p/m Add Sky Broadband Boost Offering Evening & Weekend Engineer Visits At No Extra Cost, Daily Line Checks & The Sky Broadband Buddy App To Manage Screen Time & Pause The Internet
11Mb
Unlimited
18 months
Monthly cost £20.00 1st year cost: £249.95

Visit Sky



Average speed*: 10Mb,
Download limit: Unlimited,
£20.00 per month,
1st year cost £240.00,
Contract period: 12 months
John Lewis Unlimited Broadband + Evening & Weekend Phone Calls To UK Landlines
Costs Include John Lewis Phone Line Rental
No Activation Or Router Delivery Charges + FREE Comprehensive PC Security Package From BullGuard
24/7 Freephone UK Customer Support
FREE Google Home Smart Speaker With 7-Inch Screen Worth £119 - Hurry! Ends Soon
10Mb
Unlimited
12 months
Monthly cost £20.00 1st year cost: £240.00

Visit John Lewis



Average speed*: 35Mb,
Download limit: Unlimited,
£21.00 per month,
1st year cost £261.99,
Contract period: 18 months
Vodafone Superfast 1 Fibre Broadband
Online Exclusive Deal
£0 Vodafone Phone Line Rental
6 Months FREE F-Secure Anti-Virus Protection For Up To 5 Devices
Guaranteed Minimum Broadband Speed Of 25Mb Or Money Off (15%) Until Its Fixed
Ultra-Smart Vodafone Broadband App To Check Your Speed
FREE Amazon Echo Smart Speaker - Hurry! Ends 13th August 2019
35Mb
Unlimited
18 months
Monthly cost £21.00 1st year cost: £261.99

Visit Vodafone Fibre



Average speed*: 10Mb,
Download limit: Unlimited,
£22.00 per month,
1st year cost £264.00,
Contract period: 18 months
Totally Unlimited EE Home Broadband + Weekend Phone Calls To UK Landlines
Cost Includes EE Phone Line Rental
FREE Setup + FREE Norton Security Premium Worth £69.99
£50 Switching Credit (terms apply)
5GB Data Boost To Your EE Pay Monthly Mobile Plan Worth £12.99 A Month - Hurry! Ends Soon
10Mb
Unlimited
18 months
Monthly cost £22.00 1st year cost: £264.00

Visit EE



Average speed*: 10Mb,
Download limit: Unlimited,
£22.99 per month,
1st year cost £275.88,
Contract period: 18 months
Plusnet Unlimited Broadband + Evening & Weekend Calls To UK Landlines & UK Mobiles
Cost Includes Plusnet Phone Line Rental
NEW! Fixed Price Broadband & Line Rental Guaranteed For Duration Of The Contract
FREE Calls To Award-Winning UK Customer Support
End Of Contract Reminder & Account Review
No Activation Fee To Pay + £65 Cashback To Spend - Hurry! Ends 23rd July 2019
10Mb
Unlimited
18 months
Monthly cost £22.99 1st year cost: £275.88

Visit PlusNet



Average speed*: 38Mb,
Download limit: Unlimited,
£24.00 per month,
1st year cost £288.00,
Contract period: 12 months
Post Office Unlimited Fibre Broadband + FREE Calls To Other Post Office Home Phone Customers
Cost Is Fixed For Contract Length & Includes Post Office Phone Line Rental
FREE UK Support, Wi-Fi Router & Post Office SafeGuard Online Protection
No Upfront Fee + Special £24 Per Month Price (Usually £37 A Month) + 3 Months FREE Anytime Calls To UK Landlines - Hurry! Ends Soon
38Mb
Unlimited
12 months
Monthly cost £24.00 1st year cost: £288.00

Visit Post Office Fibre



Average speed*: 38Mb,
Download limit: Unlimited,
£24.00 per month,
1st year cost £288.00,
Contract period: 18 months
Award-Winning TalkTalk Faster Fibre Broadband + Pay As You Go Calls
Price Stays The Same For The Length Of The 18 Month Contract
Costs Shown Include TalkTalk Phone Line Rental & The New Powerful Wi-Fi Hub
Industry Leading Privacy & Security Features Like CallSafe, TalkSafe & SuperSafe Boost
No Setup Fee + 30-Day Great Connection Guarantee - Love Your New TalkTalk Fibre Connection Or You Are Free To Leave - Hurry! Ends Soon
38Mb
Unlimited
18 months
Monthly cost £24.00 1st year cost: £288.00

Visit TalkTalk Fibre



Average speed*: 36Mb,
Download limit: Unlimited,
£24.50 per month,
1st year cost £299.00,
Contract period: 18 months
Plusnet Unlimited Fibre Broadband + Pay As You Go Calls
Cost Includes Plusnet Phone Line Rental
NEW! Fixed Price Broadband & Line Rental Guaranteed For Duration Of The Contract
FREE Calls To Award-Winning UK Customer Support
End Of Contract Reminder & Account Review
Reduced Activation Fee (Save £20) + £60 Cashback To Spend - Hurry! Ends 23rd July 2019
36Mb
Unlimited
18 months
Monthly cost £24.50 1st year cost: £299.00

Visit PlusNet Fibre



Average speed*: 10Mb,
Download limit: Unlimited,
£24.99 per month,
1st year cost £329.87,
Contract period: 18 months
BT Broadband + Weekend Calls To UK Landlines
Cost Includes BT Phone Line Rental, BT Virus Protect & BT Cloud Storage
Add BT TV From £10p/m & Get FREE BT Sport On BT TV
BT Sport Pack Includes All UEFA Champions League & Europa Matches, Plus 42 Premier League Matches
FREE £70 BT Reward Card To Spend - Hurry! Ends 18th July 2019
10Mb
Unlimited
18 months
Monthly cost £24.99 1st year cost: £329.87

Visit BT



Average speed*: 36Mb,
Download limit: Unlimited,
£25.00 per month,
1st year cost £300.00,
Contract period: 12 months
NOW TV Fab Fibre Broadband + Pay As You Use Calls
Cost Includes Phone Line Rental
No Contract Option Available For An Extra £50
Add Sky Cinema & Sky Sports For An Extra £5.99p/m & £16.99p/m Respectively
FREE Anytime Calls To UK Landlines - Usually An Extra £8 A Month + No Activation Fee (Save £15) + No Router Delivery Fee (Save £9.99) - Hurry! Offer Ends Soon
36Mb
Unlimited
12 months
Monthly cost £25.00 1st year cost: £300.00

Visit NOW TV Fibre



Average speed*: 67Mb,
Download limit: Unlimited,
£26.50 per month,
1st year cost £318.00,
Contract period: 18 months
Award-Winning TalkTalk Faster Fibre Large Broadband + Pay As You Go Calls
Price Stays The Same For The Length Of The 18 Month Contract
Costs Shown Include TalkTalk Phone Line Rental & The New Powerful Wi-Fi Hub
Industry Leading Privacy & Security Features Like CallSafe, TalkSafe & SuperSafe Boost
No Setup Fee + 30-Day Great Connection Guarantee - Love Your New TalkTalk Fibre Connection Or You Are Free To Leave - Hurry! Ends Soon
67Mb
Unlimited
18 months
Monthly cost £26.50 1st year cost: £318.00

Visit TalkTalk Fibre



Average speed*: 36Mb,
Download limit: Unlimited,
£26.99 per month,
1st year cost £333.87,
Contract period: 18 months
BT Fibre Essential + Weekend Calls To UK Landlines
Cost Includes BT Phone Line Rental, BT Virus Protect & BT Cloud Storage
Add BT TV From £10p/m & Get FREE BT Sport On BT TV
BT Sport Pack Includes All UEFA Champions League & Europa Matches, Plus 42 Premier League Matches
No Fibre Activation Fee - Hurry! Ends 18th July 2019
36Mb
Unlimited
18 months
Monthly cost £26.99 1st year cost: £333.87

Visit BT Superfast Fibre



Average speed*: 10Mb,
Download limit: Unlimited,
£26.99 per month,
1st year cost £323.88,
Contract period: 18 months
Plusnet Unlimited Broadband + Anytime Calls To UK Landlines & UK Mobiles
Cost Includes Plusnet Phone Line Rental
NEW! Fixed Price Broadband & Line Rental Guaranteed For Duration Of The Contract
FREE Calls To Award-Winning UK Customer Support
End Of Contract Reminder & Account Review
No Activation Fee To Pay + £65 Cashback To Spend - Hurry! Ends 23rd July 2019
10Mb
Unlimited
18 months
Monthly cost £26.99 1st year cost: £323.88

Visit PlusNet



Average speed*: 10Mb,
Download limit: Unlimited,
£27.00 per month,
1st year cost £324.00,
Contract period: 18 months
Totally Unlimited EE Home Broadband + Anytime Phone Calls To UK Landlines
Cost Includes EE Phone Line Rental
FREE Setup + FREE Norton Security Premium Worth £69.99
£50 Switching Credit (terms apply)
5GB Data Boost To Your EE Pay Monthly Mobile Plan Worth £12.99 A Month - Hurry! Ends Soon
10Mb
Unlimited
18 months
Monthly cost £27.00 1st year cost: £324.00

Visit EE



Average speed*: 59Mb,
Download limit: Unlimited,
£27.00 per month,
1st year cost £333.95,
Contract period: 18 months
Sky Broadband Superfast + Sky Talk Pay As You Go Calls To UK Landlines & Mobiles
Cost Includes Sky Phone Line Rental & Sky Talk Shield To Freeze Out The Cold Calls
Pricing May Change During The 18 Month Period
New Sky Q Hub + FREE McAfee Internet Security Trial
For An Extra £2.50p/m Add Sky Broadband Boost Offering Evening & Weekend Engineer Visits At No Extra Cost, Daily Line Checks & The Sky Broadband Buddy App To Manage Screen Time & Pause The Internet
Sky Guarantee Your Download Line Speed Or Your Money Back (Terms Apply)
59Mb
Unlimited
18 months
Monthly cost £27.00 1st year cost: £333.95

Visit Sky Fibre



Average speed*: 63Mb,
Download limit: Unlimited,
£27.00 per month,
1st year cost £333.99,
Contract period: 18 months
Vodafone Superfast 2 Fibre Broadband
Online Exclusive Deal
£0 Vodafone Phone Line Rental
6 Months FREE F-Secure Anti-Virus Protection For Up To 5 Devices
Guaranteed Minimum Broadband Speed Of 55Mb Or Money Off (15%) Until Its Fixed
Ultra-Smart Vodafone Broadband App To Check Your Speed
FREE Amazon Echo Smart Speaker - Hurry! Ends 13th August 2019
63Mb
Unlimited
18 months
Monthly cost £27.00 1st year cost: £333.99

Visit Vodafone Fibre



Average speed*: 66Mb,
Download limit: Unlimited,
£27.50 per month,
1st year cost £330.00,
Contract period: 18 months
Plusnet Unlimited Fibre Extra Broadband + Pay As You Go Calls
Cost Includes Plusnet Phone Line Rental
NEW! Fixed Price Broadband & Line Rental Guaranteed For Duration Of The Contract
FREE Calls To Award-Winning UK Customer Support
End Of Contract Reminder & Account Review
No Activation Fee To Pay + £70 Cashback To Spend - Hurry! Ends 23rd July 2019
66Mb
Unlimited
18 months
Monthly cost £27.50 1st year cost: £330.00

Visit PlusNet Fibre



Average speed*: 36Mb,
Download limit: Unlimited,
£28.00 per month,
1st year cost £336.00,
Contract period: 18 months
Totally Unlimited EE Fibre Broadband + Weekend Phone Calls To UK Landlines
Cost Includes EE Phone Line Rental
FREE Setup + FREE Norton Security Premium Worth £69.99
£50 Switching Credit (terms apply)
5GB Data Boost To Your EE Pay Monthly Mobile Plan Worth £12.99 A Month - Hurry! Ends Soon
36Mb
Unlimited
18 months
Monthly cost £28.00 1st year cost: £336.00

Visit EE Fibre



Average speed*: 54Mb,
Download limit: Unlimited,
£28.00 per month,
1st year cost £371.00,
Contract period: 12 months
Virgin Media M50 Fibre Broadband + Weekend Calls To UK Landlines & Mobiles
Cost Includes Virgin Media Phone Line Rental
Enjoy 1 Years Welcome DISCOUNT
14-Day Money Back Guarantee
Intelligent WiFi To Automatically Sort WiFi Issues
54Mb
Unlimited
12 months
Monthly cost £28.00 1st year cost: £371.00

Visit Virgin Media



Average speed*: 36Mb,
Download limit: Unlimited,
£28.50 per month,
1st year cost £342.00,
Contract period: 12 months
John Lewis Fibre Broadband + Evening & Weekend Phone Calls To UK Landlines
Costs Include John Lewis Phone Line Rental
No Activation Or Router Delivery Charges + FREE Comprehensive PC Security Package From BullGuard
24/7 Freephone UK Customer Support
FREE Google Home Smart Speaker With 7-Inch Screen Worth £119 - Hurry! Ends Soon
36Mb
Unlimited
12 months
Monthly cost £28.50 1st year cost: £342.00

Visit John Lewis Fibre



Average speed*: 36Mb,
Download limit: Unlimited,
£28.50 per month,
1st year cost £347.00,
Contract period: 18 months
Plusnet Unlimited Fibre Broadband + Evening & Weekend Calls To UK Landlines & UK Mobiles
Cost Includes Plusnet Phone Line Rental
NEW! Fixed Price Broadband & Line Rental Guaranteed For Duration Of The Contract
FREE Calls To Award-Winning UK Customer Support
End Of Contract Reminder & Account Review
Reduced Activation Fee (Save £20) + £60 Cashback To Spend - Hurry! Ends 23rd July 2019
36Mb
Unlimited
18 months
Monthly cost £28.50 1st year cost: £347.00

Visit PlusNet Fibre



Average speed*: 67Mb,
Download limit: Unlimited,
£30.00 per month,
1st year cost £360.00,
Contract period: 12 months
Post Office Unlimited Fibre Broadband Plus + FREE Calls To Other Post Office Home Phone Customers
Cost Is Fixed For Contract Length & Includes Post Office Phone Line Rental
FREE UK Support, Wi-Fi Router & Post Office SafeGuard Online Protection
No Upfront Fee + Special £30 Per Month Price (Usually £42p/m) + 3 Months FREE Anytime Calls To UK Landlines - Hurry! Ends Soon
67Mb
Unlimited
12 months
Monthly cost £30.00 1st year cost: £360.00

Visit Post Office Fibre



Average speed*: 63Mb,
Download limit: Unlimited,
£30.00 per month,
1st year cost £360.00,
Contract period: 12 months
NOW TV Super Fibre Broadband + Pay As You Use Calls
Cost Includes Phone Line Rental
No Contract Option Available For An Extra £50
Add Sky Cinema & Sky Sports For An Extra £5.99p/m & £16.99p/m Respectively
FREE Anytime Calls To UK Landlines - Usually An Extra £8 A Month + No Activation Fee (Save £15) + No Router Delivery Fee (Save £9.99) - Hurry! Offer Ends Soon
63Mb
Unlimited
12 months
Monthly cost £30.00 1st year cost: £360.00

Visit NOW TV Fibre



Average speed*: 66Mb,
Download limit: Unlimited,
£31.50 per month,
1st year cost £378.00,
Contract period: 18 months
Plusnet Unlimited Fibre Extra Broadband + Evening & Weekend Calls To UK Landlines & UK Mobiles
Cost Includes Plusnet Phone Line Rental
NEW! Fixed Price Broadband & Line Rental Guaranteed For Duration Of The Contract
FREE Calls To Award-Winning UK Customer Support
End Of Contract Reminder & Account Review
No Activation Fee To Pay + £70 Cashback To Spend - Hurry! Ends 23rd July 2019
66Mb
Unlimited
18 months
Monthly cost £31.50 1st year cost: £378.00

Visit PlusNet Fibre



Average speed*: 50Mb,
Download limit: Unlimited,
£31.99 per month,
1st year cost £393.87,
Contract period: 18 months
BT Superfast Fibre + Weekend Calls To UK Landlines
Cost Includes BT Phone Line Rental, BT Virus Protect & BT Cloud Storage
Add BT TV From £10p/m & Get FREE BT Sport On BT TV
BT Sport Pack Includes All UEFA Champions League & Europa Matches, Plus 42 Premier League Matches
No Fibre Activation Fee + FREE £100 BT Reward Card To Spend - Hurry! Ends 18th July 2019
50Mb
Unlimited
18 months
Monthly cost £31.99 1st year cost: £393.87

Visit BT Superfast Fibre



Average speed*: 67Mb,
Download limit: Unlimited,
£32.00 per month,
1st year cost £384.00,
Contract period: 18 months
Totally Unlimited EE Fibre Broadband Plus + Weekend Phone Calls To UK Landlines
Cost Includes EE Phone Line Rental
FREE Setup + FREE Norton Security Premium Worth £69.99
£50 Switching Credit (terms apply)
5GB Data Boost To Your EE Pay Monthly Mobile Plan Worth £12.99 A Month - Hurry! Ends Soon
67Mb
Unlimited
18 months
Monthly cost £32.00 1st year cost: £384.00

Visit EE Fibre



Average speed*: 36Mb,
Download limit: Unlimited,
£32.50 per month,
1st year cost £395.00,
Contract period: 18 months
Plusnet Unlimited Fibre Broadband + Anytime Calls To UK Landlines & UK Mobiles
Cost Includes Plusnet Phone Line Rental
NEW! Fixed Price Broadband & Line Rental Guaranteed For Duration Of The Contract
FREE Calls To Award-Winning UK Customer Support
End Of Contract Reminder & Account Review
Reduced Activation Fee (Save £20) + £60 Cashback To Spend - Hurry! Ends 23rd July 2019
36Mb
Unlimited
18 months
Monthly cost £32.50 1st year cost: £395.00

Visit PlusNet Fibre



Average speed*: 108Mb,
Download limit: Unlimited,
£33.00 per month,
1st year cost £431.00,
Contract period: 12 months
Virgin Media M100 Fibre Broadband + Weekend Calls To UK Landlines & Mobiles
Cost Includes Virgin Media Phone Line Rental
Enjoy 1 Years Welcome DISCOUNT
14-Day Money Back Guarantee
Intelligent WiFi To Automatically Sort WiFi Issues
108Mb
Unlimited
12 months
Monthly cost £33.00 1st year cost: £431.00

Visit Virgin Media



Average speed*: 36Mb,
Download limit: Unlimited,
£33.00 per month,
1st year cost £396.00,
Contract period: 18 months
Totally Unlimited EE Fibre Broadband + Anytime Phone Calls To UK Landlines
Cost Includes EE Phone Line Rental
FREE Setup + FREE Norton Security Premium Worth £69.99
£50 Switching Credit (terms apply)
5GB Data Boost To Your EE Pay Monthly Mobile Plan Worth £12.99 A Month - Hurry! Ends Soon
36Mb
Unlimited
18 months
Monthly cost £33.00 1st year cost: £396.00

Visit EE Fibre



Average speed*: 66Mb,
Download limit: Unlimited,
£35.00 per month,
1st year cost £420.00,
Contract period: 12 months
John Lewis Fibre Extra Broadband + Evening & Weekend Phone Calls To UK Landlines
Costs Include John Lewis Phone Line Rental
No Activation Or Router Delivery Charges + FREE Comprehensive PC Security Package From BullGuard
24/7 Freephone UK Customer Support
FREE Google Home Smart Speaker With 7-Inch Screen Worth £119 - Hurry! Ends Soon
66Mb
Unlimited
12 months
Monthly cost £35.00 1st year cost: £420.00

Visit John Lewis Fibre



Average speed*: 66Mb,
Download limit: Unlimited,
£35.50 per month,
1st year cost £426.00,
Contract period: 18 months
Plusnet Unlimited Fibre Extra Broadband + Anytime Calls To UK Landlines & Mobiles
Cost Includes Plusnet Phone Line Rental
NEW! Fixed Price Broadband & Line Rental Guaranteed For Duration Of The Contract
FREE Calls To Award-Winning UK Customer Support
End Of Contract Reminder & Account Review
No Activation Fee To Pay + £70 Cashback To Spend - Hurry! Ends 23rd July 2019
66Mb
Unlimited
18 months
Monthly cost £35.50 1st year cost: £426.00

Visit PlusNet Fibre



Average speed*: 213Mb,
Download limit: Unlimited,
£38.00 per month,
1st year cost £491.00,
Contract period: 12 months
Virgin Media M200 Fibre Broadband + Weekend Calls To UK Landlines & Mobiles
Cost Includes Virgin Media Phone Line Rental
Enjoy 1 Years Welcome DISCOUNT
14-Day Money Back Guarantee
Intelligent WiFi To Automatically Sort WiFi Issues
213Mb
Unlimited
12 months
Monthly cost £38.00 1st year cost: £491.00

Visit Virgin Media



Average speed*: 67Mb,
Download limit: Unlimited,
£39.99 per month,
1st year cost £489.87,
Contract period: 18 months
BT Superfast Fibre 2 + Weekend Calls To UK Landlines
Cost Includes BT Phone Line Rental, BT Virus Protect & BT Cloud Storage
Add BT TV From £10p/m & Get FREE BT Sport On BT TV
BT Sport Pack Includes All UEFA Champions League & Europa Matches, Plus 42 Premier League Matches
No Fibre Activation Fee + FREE £120 BT Reward Card - Hurry! Ends 18th July 2019
67Mb
Unlimited
18 months
Monthly cost £39.99 1st year cost: £489.87

Visit BT Superfast Fibre



Average speed*: 362Mb,
Download limit: Unlimited,
£43.00 per month,
1st year cost £551.00,
Contract period: 12 months
Virgin Media M350 Fibre Broadband + Weekend Calls To UK Landlines & Mobiles
Cost Includes Virgin Media Phone Line Rental
Enjoy 1 Years Welcome DISCOUNT
14-Day Money Back Guarantee
Intelligent WiFi To Automatically Sort WiFi Issues
362Mb
Unlimited
12 months
Monthly cost £43.00 1st year cost: £551.00

Visit Virgin Media