Best Broadband Deals 2021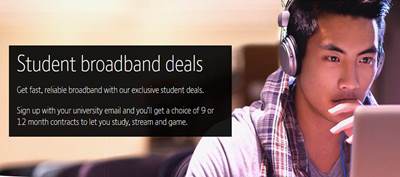 BT's student broadband deals for 2020 have launched providing students sharing a house during the university year with a choice of 3 super-fast fibre optic broadband packages – each of which can be ordered online at the bt.com/student website.
BT's student broadband deals are available on a 9 month student contract (typically from October to June), which means come the summer, students are free from any contractual obligations. 12 month contracts are now also available if you prefer and come with a FREE £50 Just Eat voucher.