Best Broadband Deals 2021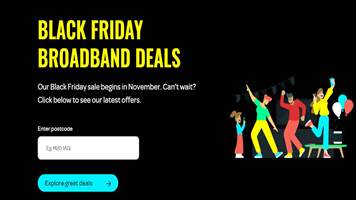 The TalkTalk Black Friday Deals 2020 have arrived with a 3 months FREE offer on all fibre packages (including fibre & TV) now available at the talktalk.co.uk/blackfriday website until midnight on the 2nd of December 2020.
Other Black Friday highlights include no broadband setup fees saving up to £50, plus 12 months FREE Amazon Prime Video worth £79 with TalkTalk TV. Prices start from just £27.50 a month for TalkTalk's Fibre Broadband, TV and phone package – with the first 3 months FREE.