Best Broadband Deals 2022
Virgin Mobile Broadband – For Laptops
Virgin Mobile broadband is here. The company has just announced in their latest quarterly results that Virgin Mobile Broadband is launching in the last quarter of this year, so expect to see something from October onwards.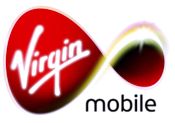 With 4.5Mbps mobile broadband speeds rising to 7.2Mbps, Virgin Mobile Broadband will cost circa £15 a month for a 3Gb download allowance and comes complete with a free Virgin Mobile USB dongle.
Please visit our Virgin Mobile Broadband review for more information.