Post Office Broadband & Home Phone For £21.95 p/m
As you may have seen today in the press and on TV, you can now get Post Office Broadband, their telephone line rental, plus free evening and weekend home phone calls to UK landlines for just £21.95 a month.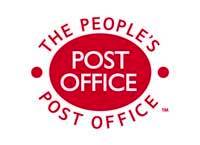 Post Office Broadband has download speeds up to 8Mb and comes with a 5Gb monthly download usage allowance. You'll also receive a free modem whilst there's no set up or connection fees to worry about.
Known as 'the People's HomePhone and Broadband' and marketed as 'the blower and broadband for just £21.95 per month' this deal provides a saving of up to £5.95 a month and represents good value for money with the telephone line rental being included.
Please read more on this great new deal and all the Post Office Broadband packages in our Post Office Broadband review here.