HomePhone & Broadband At PostOffice.co.uk/Broadband
New customers buying HomePhone and Broadband together for £19.53 a month at the postoffice.co.uk/broadband will now also benefit from free calls to mobiles all weekend long.
That's in addition to up to 8Mb broadband, evening & weekend UK phone calls, telephone line rental and weekend calls to 20 international destinations.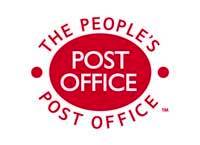 Known as the Post Office HomePhone with Broadband Standard package, it also includes a 5Gb monthly download usage allowance for the broadband, plus a self-configuring modem. There's also no set-up or connection fees to pay.
Please go to the official postoffice.co.uk/broadband website for more information.
You can also read our full review of Post Office Broadband here.