Talk Talk Broadband Free Wireless Router Offer
From today Talk Talk are offering a free wireless router worth £30 when you order any TalkTalk Broadband package either online or via their telephone call centre (phone 0800 049 7865).
You can also still get the Talk Talk Broadband call plans for half price which means unlimited evening and weekend calls to local, national and international landlines, plus free broadband, for just £3.25 a month for the first 3 months.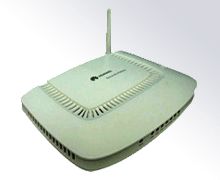 The free wireless router offer combined with free broadband and half price call plans makes Talk Talk Broadband the UK's best value broadband and phone provider.
For further information on the range of Talk Talk packages available, please read our Talk Talk Broadband review.