Articles on the topic :
Sky Broadband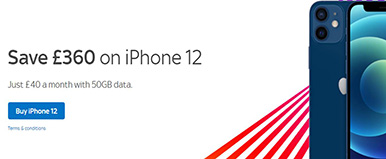 The Sky Spring SALE 2020 has launched at sky.com/springsale with unlimited Broadband deals from £22 a month and Broadband & TV packages from just £37 a month. There's also huge savings on Sky Mobile with the new iPhone SE with 2GB's of data available for £21 a month, the iPhone XS from £29 a month (save £264) & the Samsung Galaxy S10 from £35 a month (save £360). All these Sky Mobile deals are available with no upfront cost at the Sky Mobile Spring Sale website until 23.59pm on the 30th of April 2020, so don't miss out.
Super reliable and totally unlimited, Sky Broadband Superfast with average download speeds of 59Mbps is available from £27 a month and comes with the Sky Hub, plus a speed guarantee or your money back for the first 30 days.