Virgin Media Broadband & Phone Switcher Offer – £10pm
If you've already got broadband using a BT phone line you can now switch your broadband service to Virgin Media and pay just £10 a month for up to 8Mb unlimited broadband.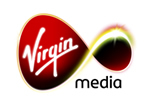 There's also free evening & weekend phone calls to UK landlines included, plus you can add Virgin Media TV for a one off £40 which gives you 39 digital TV channels to watch.
To find out whether you can receive this offer, enter your postcode and search for broadband & phone bundles on our broadband comparison page.