Cheapest T-Mobile Plan For iPhone 3GS – £21 A Month
The cheapest T-Mobile plan for the iPhone 3GS at T-Mobile.co.uk/iPhone has been reduced to just £21 a month and comes with no upfront cost.
The plan is for the iPhone 3GS 8GB black model (which is supplied for free) and includes 50 call minutes a month, 250 texts, plus T-Mobile's Standard 750MB's of Internet access per month.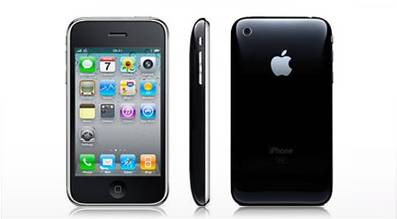 Customers requiring more call minutes and texts can pay an additional £5 a month (£26 per month in total) and receive the free black iPhone 3GS 8GB model, plus 100 call minutes a month, unlimited texts and 750MB's of Internet access.
Free delivery is included as standard for all online orders, with delivery expected within 7 days of order placement.
Interested readers can find out more information and order online at the T-Mobile.co.uk website.
[Update:12/09/2012] For those readers looking for the cheapest iphone4s to buy, there's a £26 a month deal currently available on Vodafone with no upfront fee. Read our news story covering this deal here.