Best Broadband Deals 2022
Want Virgin Media Broadband Installed For Xmas?
Just a quick note to let you know that Virgin Media is able to guarantee pre-Christmas installation for all broadband, phone & TV orders completed prior to the 12th December.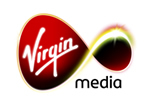 So, if you're expecting a new laptop or PC this Christmas and want to be up and running with broadband internet access before giving (or receiving!) a new computer on Christmas Day, place your Virgin Broadband online order soon.