3 Mobile Broadband Starter Kit – Xmas Present Idea
The mobile broadband starter kit from 3 looks set to be one of this years best selling Xmas present ideas.
Priced at just £69.99 and with no contract or credit checks to worry about, the starter kit is all topped up and ready to go.
It comes with a pay as you go mobile broadband SIM card that's pre-loaded with 3Gb of data. There's also the 3 USB modem dongle that holds the SIM card and goes into the USB port on your laptop to connect you to the Internet.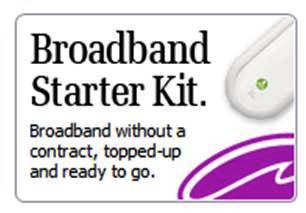 Just like a PAYG mobile phone, users can then simply add on or top up with the data they need with prices starting from just £10 for 1Gb.
You can find out more in our 3 Mobile Broadband Starter Kit review.