Usain Bolt To Front Virgin Media 'Boltband' Ads?
According to reports, Usain Bolt, the Olympic gold medal-winning sprinter has been approached by Virgin Media to front ads for their super-fast fibre optic broadband service – which could be called 'Boltband'.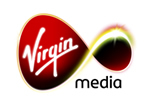 Virgin Media currently offer broadband speeds up to 20Mb with 50Mb fibre optic also being trialled.
A tie up with Jamaica's Bolt, the world's fastest man, would be a perfect fit and and build upon the company's successful 'Mother Of All Broadband' campaign.
You can find information on Virgin Media's current range of broadband packages in our Virgin Broadband review here.